Erasmus Mundus' growing importance in Georgia!
EU Ambassador Philip Dimitrov meets Georgian Erasmus Mundus students and alumni
On the 13 of July, 2011, Ambassador Philip Dimitrov met around 60 Georgian university students at the Europe House in Tbilisi. This first meeting organised by the EU Delegation to Georgia was an important get together event for both Georgian students and European officials. They informally discussed about the programme itself, how to prepare for studying in the EU, who may apply and how, and what kind of mutual advantages it may represent for the European Union and Georgia. Two students who have been enrolled in two different Erasmus Mundus Master programmes, Mrs Inola Apakidze and Mr Levan Ghambashidze shared their experiences with the audience. 16 students, who are due to attend European Universities as from next October, attended the meeting as well as Deputy Ministry Irene Kurdadze, Rector Gigi Tevzadze from Ilia State University and Ms. Tea Gergedava, Head o the International Relations Department from Ivane Javakhishvili Tbilisi State University.
Since 2006 so far about 50 students from Georgia received an Erasmus Mundus European Masters degree and more than 150 students, university staff and lecturers spend from one month up to 24 months at European partner universities.
For more information about Erasmus Mundus: http://eacea.ec.europa.eu/erasmus_mundus ; for alumni: http://www.em-a.eu/home.html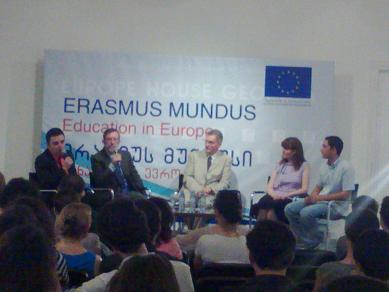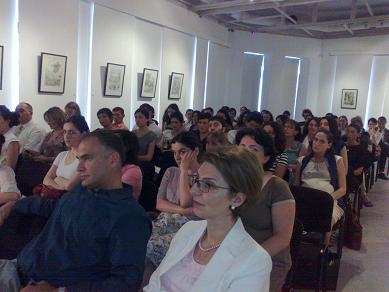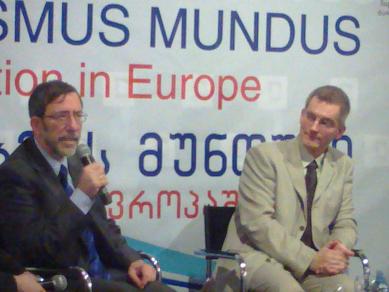 Back to Photo library