Delegation to New Zealand

News
The Delegation of the European Union to New Zealand celebrated Europe Day with an all-day event at the University of Auckland on 11 May 2013.
Education is a driver of inclusive growth and poverty reduction, and vital to the achievement of broader development goals. Education has the power to turn the course of human development from poverty to improved living standards for all.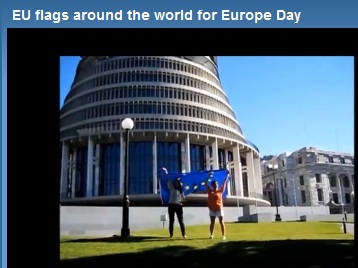 date of issue: 16 May 2013
All news
Focus
The Asia-Europe Meeting (ASEM) was initiated in 1996 when the ASEM leaders met in Bangkok, Thailand. ASEM is an informal trans-regional platform for dialogue and cooperation between the two regions and has arisen out of a mutual recognition that the relationship between Asia and Europe needed to be strengthened in light of the challenges and opportunities of the 21st century.
Commissioner Piebalgs and Minister McCully have agreed today to work together to turn our pledges into joint work, hand-in-hand with our partners in the region, to rapidly deliver real projects on the ground providing renewable electricity to citizens.
More...

Top News from the European Union