The story of Martina, the young woman from Malesia e Madhe who decided to stay and work in her village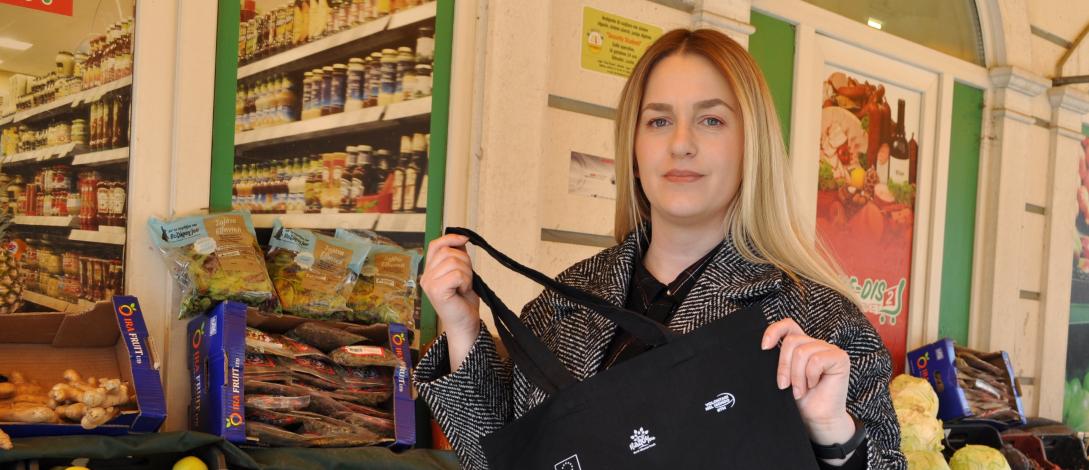 Martina Dedaj is 29 years old and lives in the Shkreli district, part of Malesia e Madhe Municipality in the North of Albania. She is among the young people in the area who have decided to stay and build a future in her hometown. Martina did not join her parents in Canada. Nor did she follow her brother who moved to Germany. Leaving Albania has never been an option for her.
 "Everyone is leaving. It is turning into a trend. After high school, almost everybody plans to go abroad. However, despite everything, I have decided to stay. I want to contribute to my community, even by doing simple things," Martina says, admitting that only 1/3 of the population has remained in this region.
While many choose to leave, she sees many possibilities for young people at home. Martina goes around the villages of the area to hand out her reusable bags to local inhabitants and raise awareness about reducing plastic waste.
She is passionate about protecting the environment and contributing to the community.  Once she heard about Rural You, an EU-funded project, she decided to apply for funds to support her reusable bag idea.
"I never wrote a project proposal before, but when I sat in on an information session, it seemed quite an easy format, and I thought it was worth giving it a try," she says.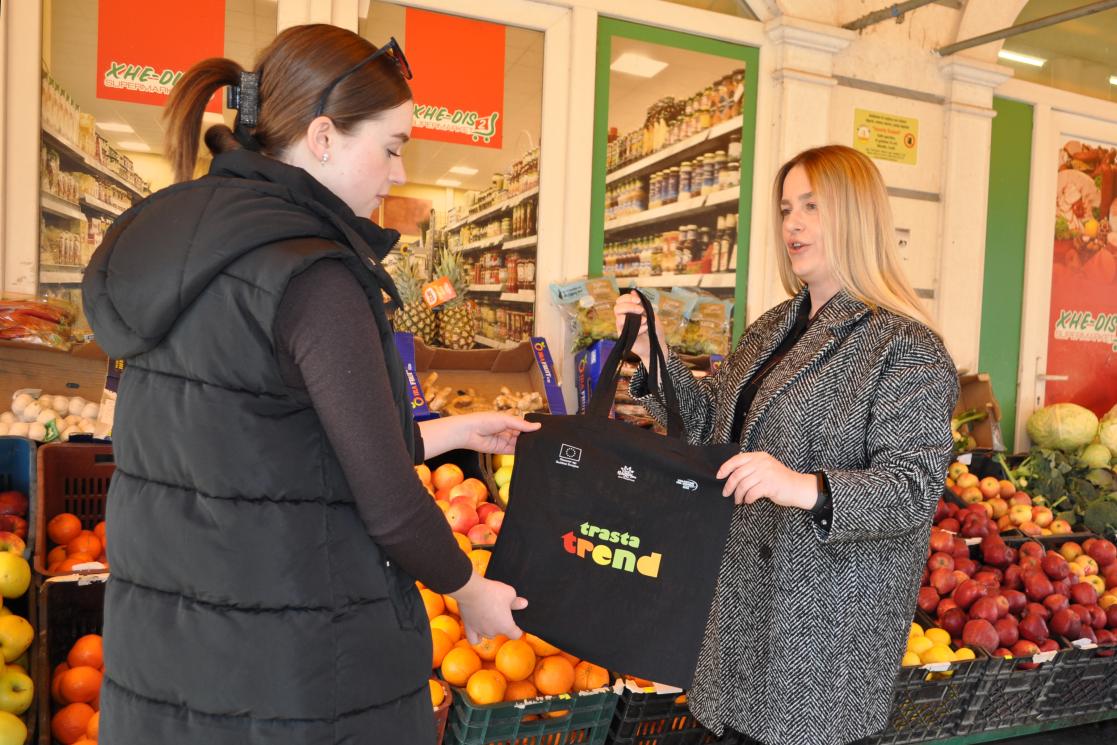 The Trasta Trend Project
Martina's application was successful and that is how the "Trasta Trend" project started. With the grant she received, Martina has produced hundreds of reusable bags. She gives those to local inhabitants herself and explains why they should use these bags instead of the plastic ones.
"I explain to them that plastic bags cost money and pollute our beautiful landscape. We can do something to protect nature and keep it clean," she says.
She plans to start awareness raising sessions with school children once she gets permission from the Ministry of Education. But she can't do this alone, so she is trying to involve other young people from the five administrative units of Malesia e Madhe.
Martina and her peers, who have decided to build their future in their hometown, have recently established the Rural You Hub Organization. Last month Martina was elected its first Executive Director and she is full of hope that they can contribute to the community by getting their voices heard and taking concrete actions to protect the environment.
The Rural You project, funded by the EU, aims to strengthen youth activism to support sustainable development in the rural regions around Shkodra, Kukes, and Dibra. Rural You is an invitation to look at the rural world from the youth perspective: it aims to involve motivated rural young people like Martina to play an active role and contribute to rural development and local decision-making processes. Rural You enhances youth participation in the social, economic, and political life of rural and remote communities of Northern Albania.