EU supported team of Italian doctors arrive to Azerbaijan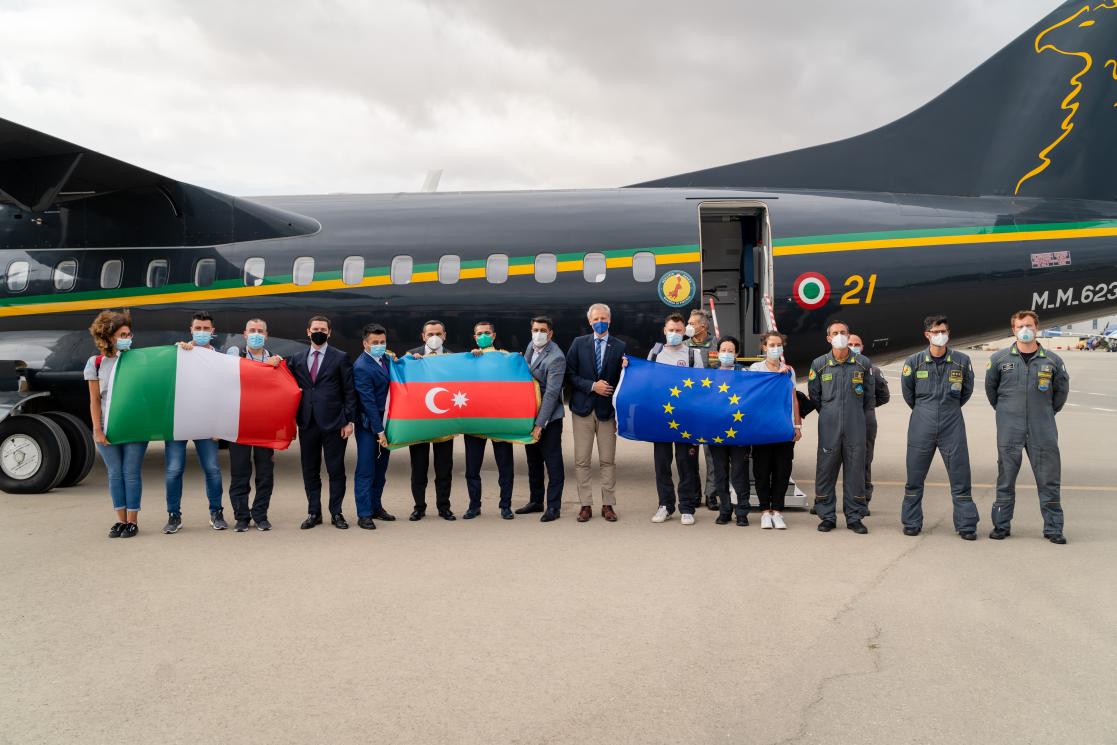 The team of two emergency doctors, one infectious diseases expert, one anaesthesiologist and two nurses with experience in emergency management, will assist their local counterparts throughout the next two weeks. This assistance is coordinated and supported by the EU Civil Protection Mechanism.
"It was great to see Italian, Azerbaijani and the EU flags today at the airport next to each other. Thank you to Italians for responding quickly! Arrival of their experts is a sign of practical solidarity and partnership between Azerbaijan and the European Union, a practical example how TeamEurope approach works" – said Kestutis Jankauskas, Head of the EU Delegation to Azerbaijan.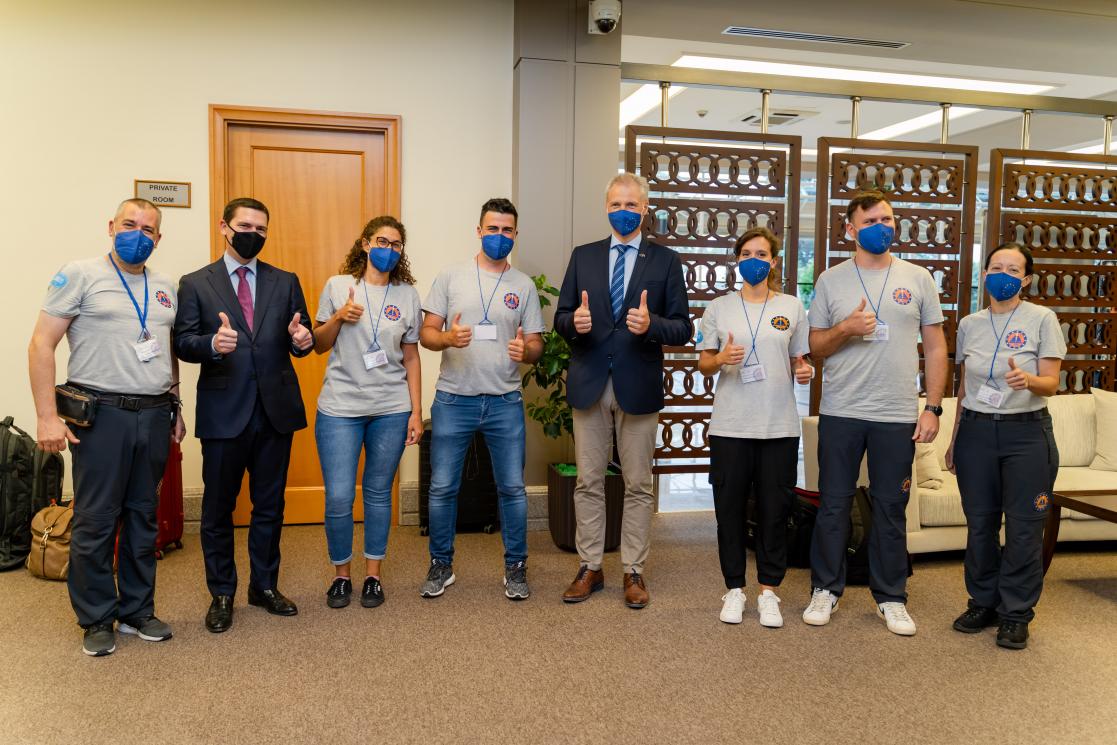 Italian government has already shared their expertise with Azerbaijani counterparts online. EU's funded protective equipment was delivered to Azerbaijan in June by World Health Organisation. The EU Civil Protection Mechanism has responded 25 times throughout this pandemic to provide personal protective equipment, medicines and health experts to countries requesting European assistance.