Online closing conference of the EU project "Promoting the Role of Civil Society in Gender-sensitive Implementation of the Sustainable Development Goals"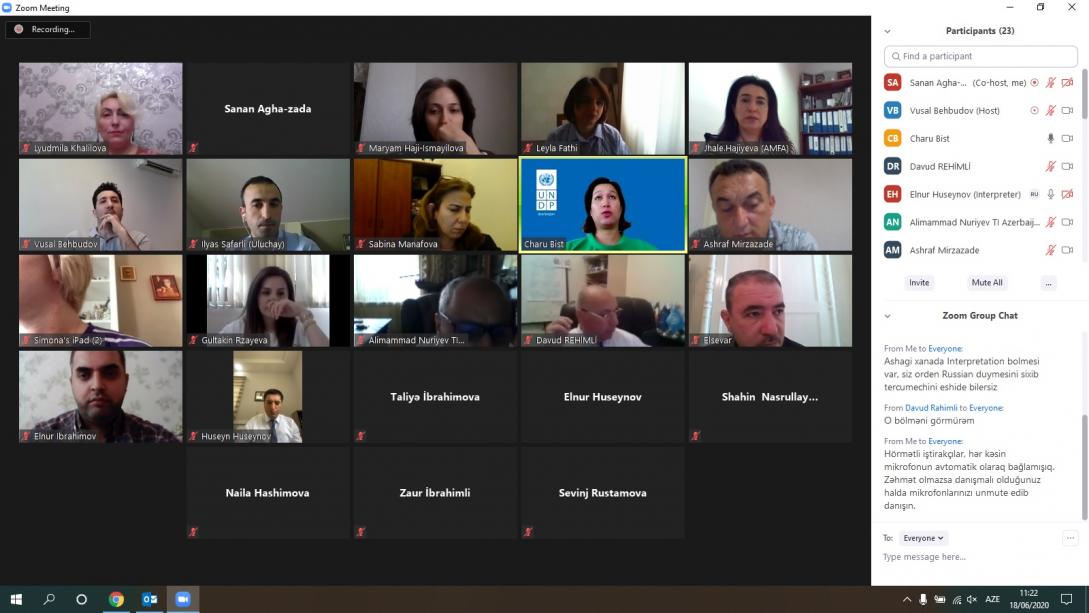 The actions implemented  covered 37 regions of Azerbaijan from Baku to 5 Rayons of the Nakhchivan Autonomous Republic. The areas of activities included women entrepreneurship, decent work and economic growth, early marriage, legal aid for victims of domestic violence and gender-based discrimination, provision of clean water and sanitation, as well as promotion of sustainable cities and communities for people with disabilities. During the conference, project's two key government partners – National Coordination Council on Sustainable Development and State Committee for Family, Women and Children Affairs – appreciated the successful implementation of the project, which complemented the government's efforts in the field of gender-sensitive implementation of the SDGs at national level. Additionally, 9 local CSOs, which implemented one-year long project activities through the EU funding and UNDP co-financing were invited to report on their achievements.
As a result of project implementation, 662 women received entrepreneurial knowledge and skills, 650 young girls and women attended awareness-raising sessions on early marriage and marriage contract, 129 women received seeds funding to start their businesses, 1200 women received legal aid and 1298 women attended the trainings on SDGs.
PRACTICAL INFORMATION
OVERVIEW
-