Bangladesh Initiative to Enhance Nutrition Security and Governance (BIeNGS)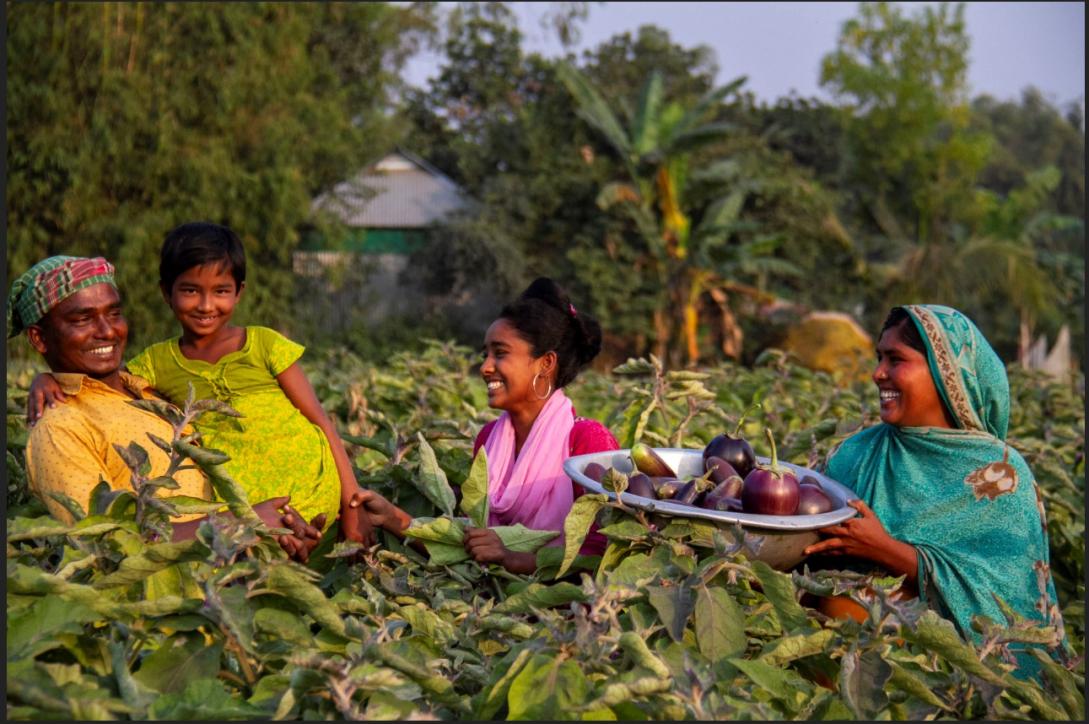 PROJECT FACTSHEET
 

Title

Bangladesh Initiative to Enhance Nutrition Security and Governance (BIeNGS)

The project aims at improving the nutrition status of the most vulnerable people (poor or extremely poor) in the area of intervention through community mobilisation and household assessment. A distinctive feature is the gender and nutrition sensitive approach to generate income and nutritious food using World Vision local value chain development model. Through the project, nutrition and hygiene practices will be also improved.

Duration

From 1/9/2018 to 31/3/2023 (54 months)

Budget (Euro)

Total costs : EUR 9,654,962.39, EU contribution : EUR 8,206,718.00

Locations

Jamalpur and Sherpur Districts under Mymensingh Division of Bangladesh

Implementing Organization (s)

World Vision United Kingdom (WVUK)- Coordinator;

World Vision Bangladesh (WVB); Unnayan Sangha (US); HarvestPlus (H+); World Vision Australia (WVA);The Institute of Development Studies (IDS)

Technical partners:

Ministry of Health and Family Welfare (MoHFW) through Institute of Public Health and Nutrition and Bangladesh National Nutrition Council

Ministry of Agriculture (MoA) through Department of Agricultural Extension (DAE)

Objectives

Outcome (Specific Objectives) and Outputs (Expected results)

 

Project objective is to improve nutrition status of children and mothers in nutritionally vulnerable areas of Jamalpur & Sherpur Districts by March 2023 by promoting multi-sector, pro-poor governance models

Expected Outcomes are:

Outcome1: (Nutrition Sensitive Behaviors): Improved nutrition and hygiene practice amongst caregivers of children U5, PLW, adolescent girls through promotion by multi-sector local actors.

Outcome 2 (Nutrition Services): Increased quality and utilization of nutrition (-sensitive) services through pro-poor governance and capacity development.

Outcome 3 (Consumption, Production, and Income): Improved household food consumption, through improved household food production, increased income, and equitable participation in household decision making and nutrition sensitive value chains. 

Outcome 4 (Coordination): Improved efficiency and effectiveness of nutrition (-sensitive) activities through enhanced multi-sector coordination of local public and private nutrition stakeholders and locally informed nutrition advocacy.

Target group(s)

Households, extreme poor, poor women and adolescents, smallholder farmers

Final beneficiaries

153,825 households (HHs) will be reached (These are those with at least; 50,732 PLW, 93,087 children U5, and 44,735 adolescent girls)

10,000 extreme poor, Poor Women & Adolescent HH-10,000,

60,000

Smallholder Farmer reached with

Bio-fortified crops

24,000 Smallholder Farmer (13,200 female and 10,800 male) linked with value chain

5, 000 Couples reached with MenCare interventions.
PRACTICAL INFORMATION
OVERVIEW