Enhancing the participation of community based organizations (CBOs) and CSOs in democratic governance in Bangladesh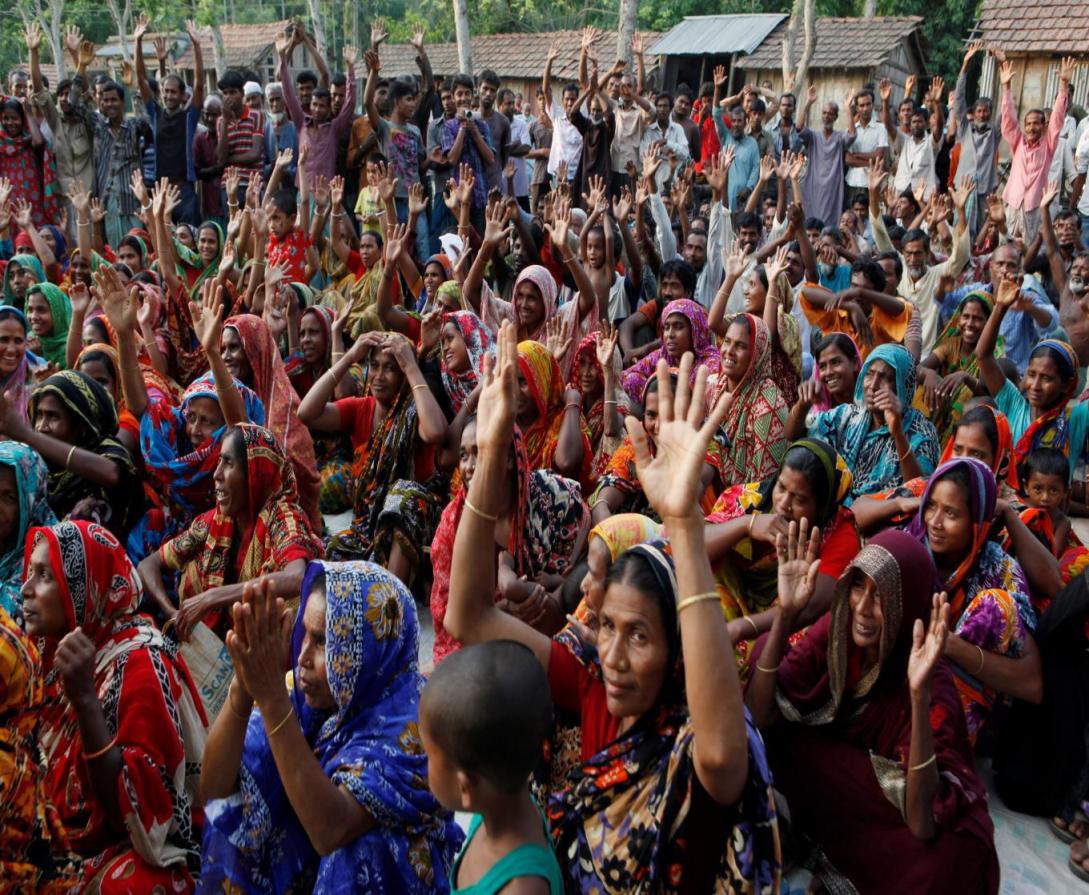 PROJECT FACTSHEET
 

Title

Enhancing the participation of community based organizations (CBOs) and CSOs in democratic governance in Bangladesh

This Project aims to strengthen grassroots CBOs and CSOs to secure the social and economic rights of vulnerable individuals and communities. It assists in the design and implementation of government policies and budgets related to Sustainable Development Goals (SDGs).

Duration

From 1/01/2018  to 30/06/2021  (42 months)

Budget (Euro)

Total costs: EUR 1,666,667.00 ; EU contribution : EUR 1,500,000.00

Locations

Bangladesh - Riverine island (Char in Bengali), wetland (Haor in Bengali) and coastal areas, encompassing the districts of Nilphamari, Rangpur, Kurigram, Gaibandha, Jamalpur, Sirajgonj, Kishoreganj, Nertrokona, Sumangonj, Satkhira, Pirojpur, Barguna, Chittagong & Dhaka

Abroad:

NYC  (conference participation)

Implementing Organization (s)

Oxfam GB

Partner:

Centre for Policy Dialogue (CPD)

Objectives

 

 

Overall Objective:

To enhance the participation of community based organizations (CBOs) of vulnerable and marginalized communities and civil society organizations (CSOs) in democratic governance in Bangladesh.

 

Target group(s)

50,000 members of 325 women-led CBOs and 300 CSO representatives in 12 upazilas/sub-districts of 12 districts that work in agriculture, livestock, fisheries, social protection, water, sanitation, climate resilience and disaster management;

450 local administration representatives, including Upazila Nirbahi Officers (UNOs), Social Welfare Officers (SWOs), Agriculture Officers (AOs), Women and Children's Affairs Officers (WCAOs), Fisheries Officers (FOs), Public Health Engineers (PHEs), Land Officers (LOs) and Livestock Officers responsible for administration of government services in target areas;

650 local government representatives (Upazila and Union Council chairpersons and members).

Final beneficiaries

175,000 women, men and children of CBO member households and other stakeholders in 12 districts who will benefit from improved ability of CBOs and CSOs to protect their needs in implementation and oversight of policies relevant to SDGs.
PRACTICAL INFORMATION
OVERVIEW