Support for enhancing communities' resilience to climate change and related disasters -Local Government Initiative on Climate change (LoGIC)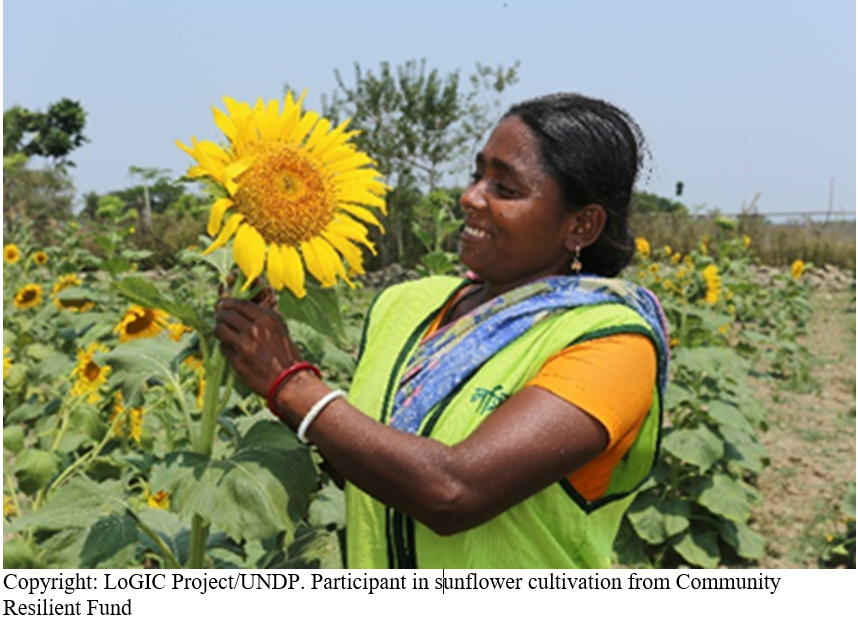 Title

Support for enhancing communities' resilience to climate change and related disasters -Local Government Initiative on Climate change (LoGIC)

This multi-donor initiative  aim at setting up a sound mechanism to bring climate adaptation funds to the local and community level supporting around 200,000 most vulnerable households in hard-to-reach areas in Bangladesh. Conceived under the Global Climate Change Alliance + (GCCA+) with a view to be scaled-up in terms of funding and geographically expand its coverage. The current intervention consists of 2 components: Performance-Based Climate Resilient Grant (PBCRG) and Community Resilient Fund (CRF).

PBCRG financially supports Upazilas (Districts) to make investments to strengthen resilience to climate and disaster impacts, covering infrastructure (e.g. a bridge for sea-level rise) and public services for the poor.

In CRF component, through their respective groups, beneficiaries receive seed money from LoGIC, which is not merely a fund, it is also technical assistance that trains them in their selected options and provides a seasonal calendar to be aware of the year-long suitability of different Climate Adaptive Livelihood Options (e.g. different crops according to increased salinity, limiting the environmental impacts of the new economic activities).

Duration

From 1/1/2017 to 31/12/2022 (72 months)

Budget (Euro)

Approximately EUR 37 million total, EUR 15 from EU and remaining from SIDA (Swedish International Development Cooperation Agency )

Locations

Hardest to reach areas of Bangladesh in 7 districts of Bangladesh i.e Khulna, Bagherat, Pathuakali, Barguna, Bhola, Khurigram, Sumanganj

Implementing Organization (s)

UNDP (United Nations Development Programme) and UNCDF (United Nations Capital Development Fund)

Objectives

Outcome

 

Specific objective: Improved and inclusive local level planning and a strengthened financing mechanism for community-based climate change adaptation solutions through local governments.

Expected results:

Strengthened capacity of vulnerable people and local stakeholders for accountable planning and financing on Climate Change Action/ Disaster Risk Reduction actions for building resilience.

Enhanced access of Local Government Institutions and vulnerable households to climate funds have for climate resilient infrastructures and adaptive livelihoods.

Established evidence based advocacy for a mechanism for 'financing local resilience.

Target group(s)

Local government institutions (the main governmental partner is the Ministry of Local Government, Rural Development and Co-operatives, and the Development Partner

Final beneficiaries

200,000 most vulnerable households in 72 unions in seven districts.
PRACTICAL INFORMATION
OVERVIEW