Quiz : Connaissez-vous bien l'Union européenne?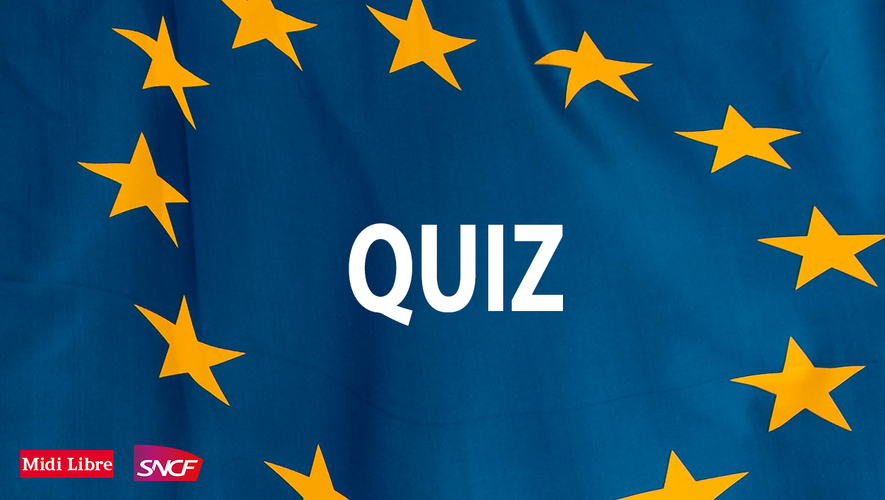 QUIZ DANS LE CADRE DE LA CÉLÉBRATION DE LA « JOURNÉE DE L'EUROPE » À YAOUNDÉ
À l'occasion de la célébration de la Journée de l'Europe (9 Mai 2021) au Cameroun, la Délégation de l'Union européenne en République du Cameroun organise un Quiz en ligne, sous la forme de Questions à Choix Multiples.
Le Quiz est ouvert aux personnes résidants au Cameroun âgés de 18 à 35 ans. La participation est libre et les réponses seront transmises par voie de mail, à l'adresse suivante : 
Delegation-cameroon-quiz-2021@eeas.europa.eu
La participation à ce jeu signifie l'acceptation complète de ces conditions. L'organisation du Quiz n'ayant pas prévu de prise en charge, les participants basés dans des villes autres que Yaoundé doivent s'engager, au cas où ils sont parmi les gagnants, à venir à Yaoundé à leurs propres frais ou à déléguer un représentant.
Le jeu sera lancé le 9 mai 2021 (8h) et se clôturera le 20 mai (minuit), avec une question postée par jour, question à laquelle les réponses (un seul mail réponse par question posée) ne sont prises en compte que le jour même consacré à la question.
Les candidats qui auront choisi de répondre à plusieurs questions multiplieront leurs chances en cas de présélection (bonnes réponses reçues par mail) pour la phase de tirage au sort. En effet, après sélection des personnes ayant envoyé les bonnes réponses, à raison d'une seule par question par jour, le jury (composé de responsables de la Délégation de l'UE) va procéder, par tirage au sort, aux choix des gagnants définitifs (10 personnes) qui recevront des bons d'achats de livres scolaires et d'autres petits cadeaux, dans le cadre d'un cocktail offert par l'Ambassadeur-Chef de Délégation de l'Union européenne au Cameroun.
Le dépouillement se fera entre le 21 et le 23 mai 2021. La liste des gagnants sera publiée sur les plateformes de visibilité de l'UE-Cameroun au plus tard le 30 mai 2021. L'Ambassadeur UE fera un Facebook Live avec les gagnants et ceux-ci seront aussi contactés par téléphone ou mail aux coordonnées communiquées dans le message mail d'envoi de leur réponse, pour la suite du processus.
Le seul critère de sélection des gagnants est l'envoie, par mail, d'une ou de plusieurs réponses (pas plus qu'une par jour), en précisant la réponse proposée par le candidat.
___________________________________
On the occasion of the celebration of Europe Day (9 May 2021) in Cameroon, the Delegation of the European Union to the Republic of Cameroon is organising an online Quiz, in the form of Multiple Choice Questions.
The Quiz is open to residents of Cameroon between the ages of 18 and 35. Participation is free and answers will be sent by e-mail to the following address
Delegation-cameroon-quiz-2021@eeas.europa.eu
Participation in this game means full acceptance of these conditions. As the organisation of the Quiz has not provided for any expenses, participants based in cities other than Yaounde must undertake, in case they are among the winners, to come to Yaounde at their own expense or to delegate a representative.
The game will be launched on 9 May 2021 (8am) and will close on 20 May (midnight), with one question posted per day, to which the answers (only one e-mail answer per question asked) are only taken into account on the day devoted to the question.
Candidates who have chosen to answer several questions will multiply their chances in case of pre-selection (correct answers received by e-mail) during the drawing phase. Indeed, after selection of the persons who sent the right answers, at the rate of one per question per day, the jury (composed of officials of the EU Delegation) will proceed, by drawing lots, with the choice of the final winners (10 persons) who will receive vouchers for school books and other small gifts, within the framework of a cocktail offered by the Ambassador-Head of the Delegation of the European Union to Cameroon.
The analysis of the results will take place between 21 and 23 May 2021. The list of winners will be published on the EU-Cameroon visibility platforms by 30 May 2021. The EU Ambassador will do a Facebook Live with the winners and they will also be contacted by phone or email at the coordinates communicated in the email message sending their response, for the rest of the process.
The only criterion for selecting the winners is to send one or more answers (not more than one per day) by email, specifying the answer proposed by the candidate.