Celebrate European cultures at the "Fête de l'Europe" in Montréal!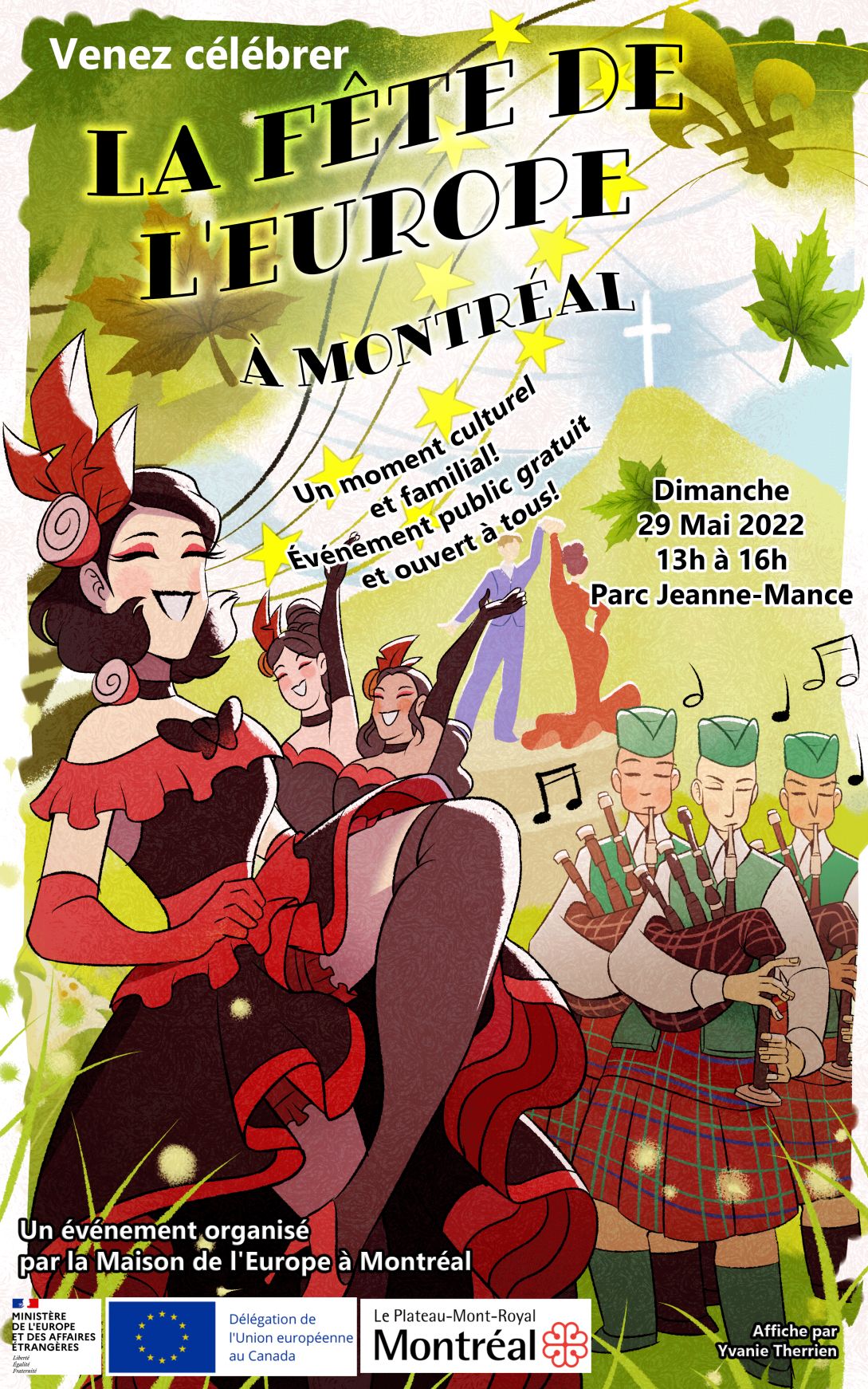 Organized by the Maison de l'Europe in Montreal, this 2nd edition will take place on May 29, 2022 starting at 1:00 pm at Jeanne Mance Park.
On the program: dance, song and music from all over Europe.
It's free and open to all, come and see!
Click HERE for more information,
PRACTICAL INFORMATION
OVERVIEW
-
01:00 pm - 04:00 pm
How to join?
This event is free and everyone is welcome.