Sustainability Tour - Week 4: How can the "circular economy" improve the productive service industry and young people's life style?
The concept of sustainability is definitely a core element of the cycling journey of bloggers Rose and Steve. Two weeks ago, the EU Illustration Books Exhibition and a clothes swap event convinced them that the life of an object can continue. This week, Rose and Steve continued to explore the link between sustainability and the circular economy. Let's follow their cycling tours in Qingdao and Shenzhen and see what they have discovered!
Rethinking Plastic - Circular Economy Solutions to Marine Litter ProjectLocation: Qingdao
If we cannot eliminate the use of plastic, can we reduce society's demand for plastic products by dramatically increasing the utilization rate? With this question in mind, Rose went to Qingdao, a city with many harbors, to visit the Rethink Plastic - Circular Economy Solutions for Marine Litter project.Early winter, the weather felt slightly chilly in Qingdao and was not welcoming for avid cyclists, but Rose still insisted on a green and low-carbon way to travel. Carol, a local Qingdao cyclist, accompanied Rose on a 45-minute ride from the Qingdao Olympic Sailing Center to the Badaiguan No. 5 Old House. During this trip, each of them reduced carbon emissions by 1,911 grams.
The Old House was a stop on their ride, an exotic leisure and tourism destination with a sometimes dark and sometimes bright feel that has long been a driving force in Qingdao's sustainable economic development. Here, Rose met with GIZ Program Officer Yan Wen, from whom she learned that the "Rethinking Plastics - Circular Economy Solutions against Marine Litter" project is financed by the European Union and the German Federal Ministry for Economic Cooperation and Development to promote the transition to sustainable production and consumption of plastics in China, seeking to reduce plastic pollution and marine litter. In Qingdao, GIZ has been helping to reduce resource waste by using recyclable totes for fruits and vegetables, in the agricultural and supermarket sectors. For example, the transportation process of fruits and vegetables from the field to supermarkets allows to skip the task of changing baskets. At the same time, each crate is installed with a smart chip for information management.So, how can we improve efficiency of plastic packaging boxes of agricultural products and  being at the same time environment-friendly? In order to find the answer to this question, Rose rode her bike to the pilot project of "standardised recycling crates" at a community grocery. Her ride  took 1 hour and 35 minutes and reduced carbon emissions by 5,035 grams. In the pilot project, Rose discovered that the standardized crates offer many advantages. It turns out that a traceable QR code is printed on each crate, which facilitates recording information such as the goods names, time of delivery, place of delivery, destination, and cell phone number of the sender and the consignee. The crate takes a small area, loads a good weight of goods, is easy to fold and splice up, which also makes transportation easier, and effectively reduces possible breakage of food during transportation. Equipped with small wheels, the crates can be pushed and so help to save labour costs.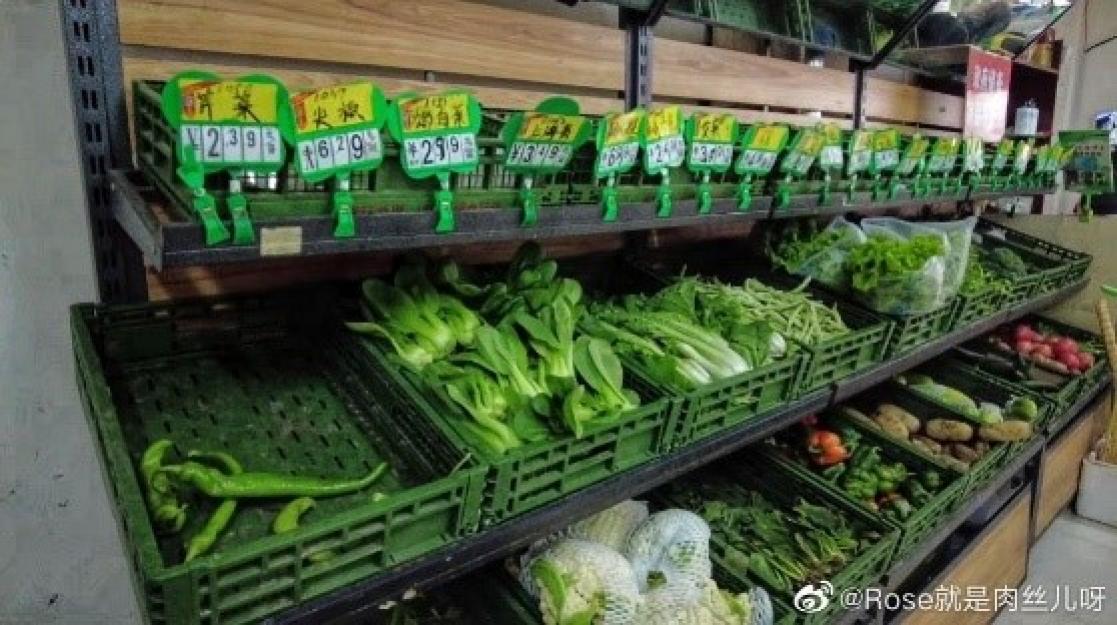 Through this project visit, Rose realized the intrinsic link between sustainability and circular economy. Growing up, people can often try to recycle in one way or another, such as making pencil holders out of cans. We can also see other people's eco-friendly artworks and products, such as clothes made from plastic bottles. This shows that there is no absolute garbage in the world, only misplaced resources. Not only in our daily life, but also in societies and economies we can reuse resources. Standardized crates are the embodiment of circular economy. The promotion of logistics crates can help solving operational problems of low speed and efficiency, while accelerating the green transformation of logistics packaging.Learn more about this project: https://mp.weixin.qq.com/s/utV29a-LRxz9JA5qaTXBXQ
EU-China ETS Project (Platform for Policy Dialogue and Cooperation between EU and China on Emission Trading)Venue: Yintai Center, No.2 Jianguomenwai Avenue, Chaoyang District, Beijing
"Carbon neutrality" is undoubtedly a hot topic in China this year, and a carbon market with the goal of carbon neutrality is full of opportunities and challenges. In order to understand the EU's contribution to China's carbon trading system, Rose, one of the bloggers of the "Sustainability Tour", visited the EU-funded EU-China ETS Project Office.According to the project team leader Renato, the goal of the EU-China ETS Project is to support China's efforts to build a national carbon trading market and to contribute to China's carbon reduction, clean energy transition and the application of clean and low-carbon technologies. So how will this synergistic goal be achieved? The project will establish a low carbon fund to support the energy-intensive industrial sectors and the power sector to meet the investment challenges of a low-carbon economic transition.
During her visit to the project, Renato helped Rose to estimate the amount of gas emissions produced with different activities of her normal day. From now on, Rose will certainly make different consumption choices.Learn more about this project: https://www.eu-chinaets.org/ 
A conversation on Fiber ArtLocation: Hangzhou
Unlike the cold and gloomy north, the weather in Hangzhou in early winter is mild and pleasant, especially suitable for cycling, and Steve's ride from Hangzhou First People's Hospital to Xizi Lake took 1 hour and 41 minutes, reducing his carbon footprint by 5,500 grams. On a sunny afternoon, he visited the "Go to the Field! Art Residency Program" with one of the fiber art creators, Lin Yi. According to her, the Finnish Embassy donated old chairs to the program for young artists to recreate. On that day, Steve followed Lin Yi to weave a chair from discarded clothes, using wood from the beams of a collapsed local cocoon station, which gave a sense of warmth to the chair.Afterwards, Steve visited Professor Assadour Markarov, a Bulgarian artist based in China for decades now, to learn more about the raw materials he uses in fiber artwork. Those materials can include, not only fabric, but also paper, steel and cables. It is worth mentioning that Assadour Markarov had woven a world map over the corridor of a local school, symbolizing the connection between East and West. After learning about this project, Steve started to think about the original intention of creating art and art's association with and pursuit of a better life. He believes that humans should create more landscapes that can connect everything and allow us to get closer and closer to the ecosystem. Art is often created from the expression of people's movements and an expression that is sustainable calls for a deeper appreciation of the world.
Learn more about this project: https://mp.weixin.qq.com/s/h5KsthGh-gccIWeiEp4q0A
"Italian Design Day" ForumVenue: Shenzhen - Sea World Culture and Arts Center
This week, Steve unlocked a new cycling destination - Shenzhen. From Baoan Airport, he rode 2 hours and 15 minutes to the Sea World Culture and Art Center to participate in the "Italian Design Day" forum co-hosted by the Italian Consulate General in Guangzhou and the Sea World Culture and Art Center. With this ride, he reduced his carbon footprint by 6,523 grams. The forum focused on the future direction of the relationship between sustainability and design. Famous companies participated to share recent research on manufacturing eco-friendly shoes. Through the forum, Steve recognized that Italian fashion and casual wear design brands are shifting towards using recycled materials, improving production efficiency while saving costs, and always keeping at core concepts of connecting with natural ecosystems, such as big mountains and forests. In his opinion, only one design concept is missing between trash and artistic masterpieces. Nowadays, design has already permeated every corner of people's daily life. As the public awareness of environmental protection has increased, major businesses have begun to pay more attention to sustainability of their products and actively respond to the consumers' call for "reuse, recycle and reduce". In the future, sustainable and eco-friendly design with materials and inspiration from nature will continue to be a major trend in product design.Learn more about this project: https://mp.weixin.qq.com/s/veWH_YQHcyCudStffktKqw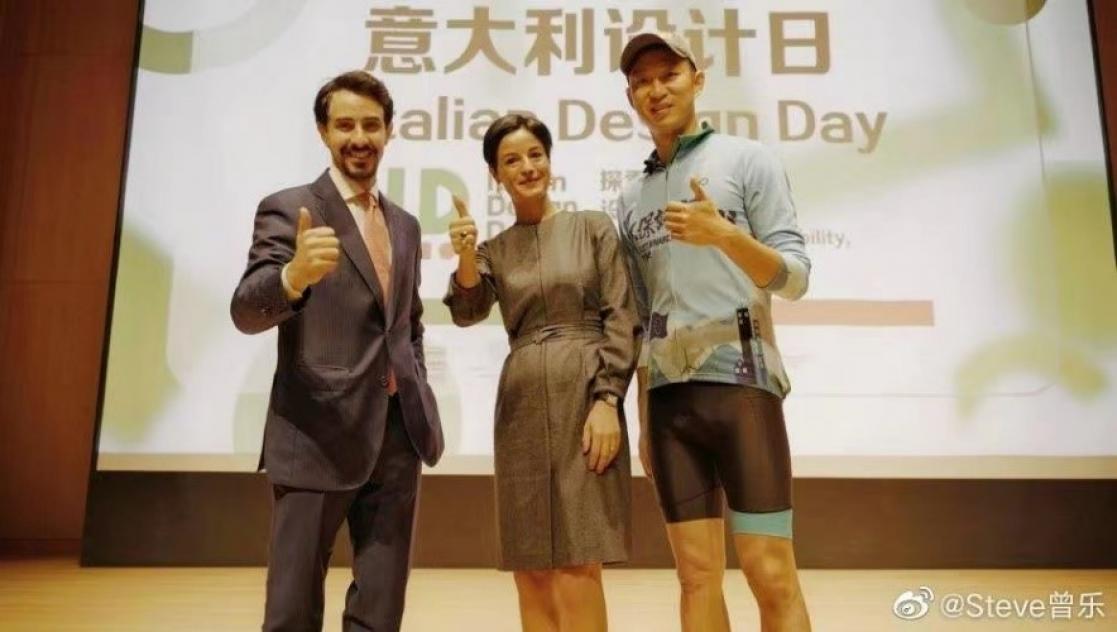 "if Factory" Renovation ProjectLocation: Shenzhen
Visited the "if Factory" renovation project, which was unveiled in Nantou Old Town. "if Factory" was originally an abandoned garment factory. Instead of demolishing and rebuilding it completely, MVRDV, a well-known Dutch design firm, used gray paint for anti-aging treatment on the original structure and transformed it into a creative complex integrating office, multi-functional public space, retail and catering.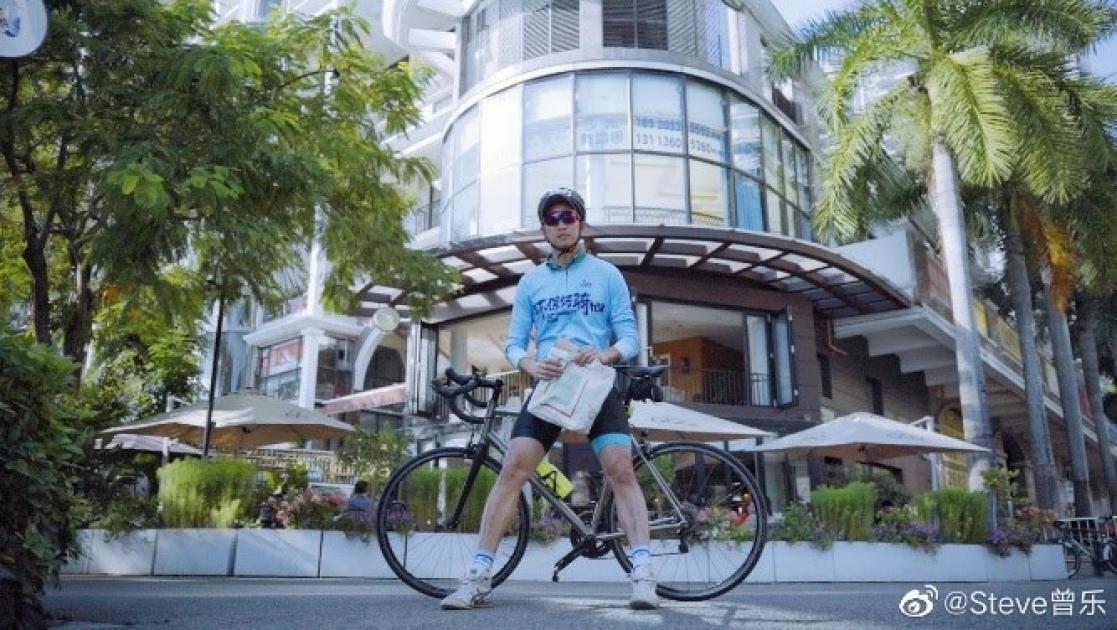 Entering the 11,000 square foot creative factory, Steve was greeted by mirrored glass and vibrant neon signage, all with a unique visual aesthetic from the early days of urbanization. A public staircase running the length of the building is the centrepiece of the renovation project, leading to a terrace called the "Green House". Stepping onto the roof, Steve is transported deep into a lush bamboo forest and feels refreshed. The roof contains 12 spaces, including a study, a tea room, and a swimming pool, where guests can enjoy the city's bustling scenery. People can also dance, dine, read, and engage in other themed activities, and even have some fun with a party.
Through this visit, Steve realized that preserving and renovating old buildings with sustainable materials is an effective way to achieve integration between creative design and tourism.
As young people are offered increasingly diverse lifestyles, asking them to separate and reduce single-use plastic products in an old-fashioned way is no longer enough. By interpreting the story of the compatibility of factories and culture, the "if Factory" renovation project not only combines physical and mental health with amusement, it also creates a sense of connection between sustainability and daily life, thus encouraging people to choose a sustainable lifestyle.Learn more about this project: https://mp.weixin.qq.com/s/_MmVX8ia_qTFVzJZ_NTkQg 
Halfway through the Sustainability Tour, the projects that Rose and Steve visit - from ecosystems to corporate social responsibility, from the circular economy to community relationships - have become increasingly diverse, making followers and readers aware that sustainability issues are about individuals as well as social systems. What new cycling destinations will they unlock next week? Let's follow the next episodes and see!