"The Sakharov Prize and the Brave people of Ukraine: Defending Democracy and Human Rights against the horror of war"
On the eve of the award ceremony, it aimed to highlight the relentless fight of Ukrainian citizens for human rights and shed light on the strong steps already taken by the European Union and the Council of Europe in support of Ukraine. The debate attracted more than one hundred participants from diverse backgrounds whose active participation and positive feedback reflected an exceptional interest in the topic and appreciation of the quality of the exchange.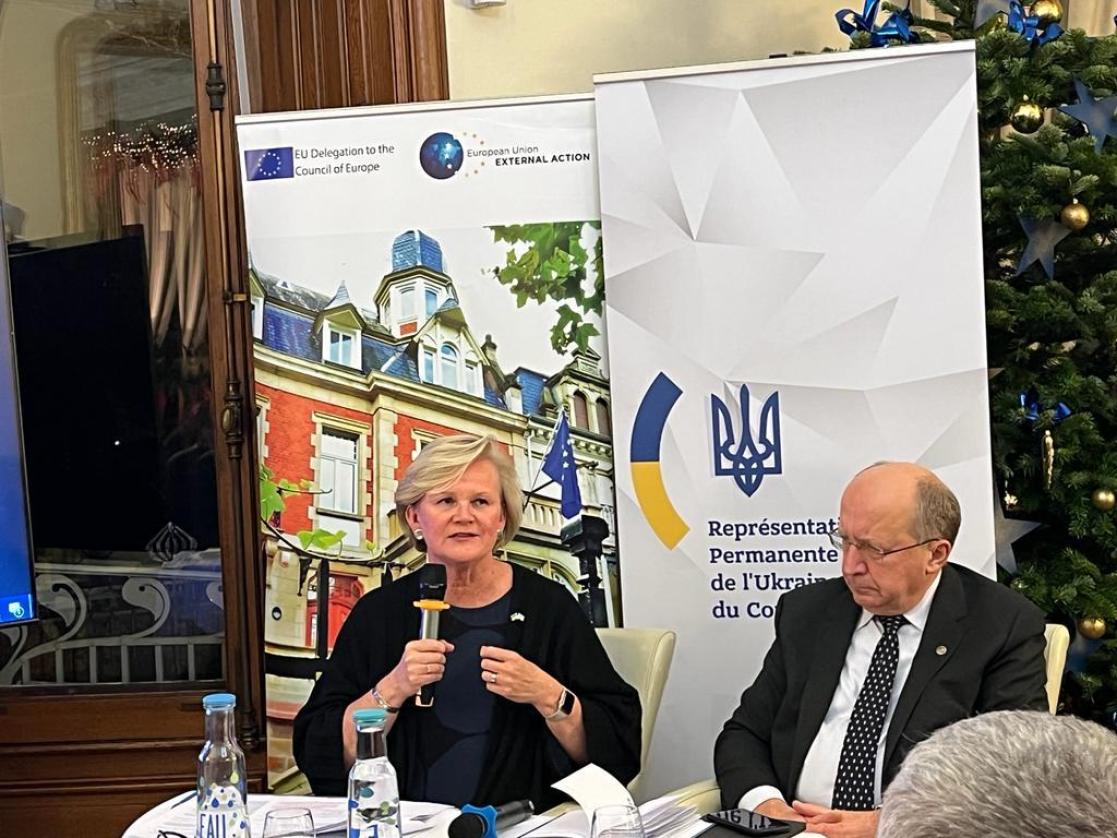 Following opening remarks by the President of APE, Mr Herbert Dorfmann, highlighting the Sakharov as the highest tribute paid by the EU to human rights work, participants emphasised that Ukraine was fighting not only for its territorial integrity but also for the European values of democracy, rule of law and human rights.
Mr Vadym Halaichuk, first deputy chair of the European Integration Committee in the Verkhovna Rada affirmed that those values are central to the work of the government and are reflected in the continued work of the Parliament which has recently adopted new legislation on the media, the election of constitutional court judges and national minority rights. The new laws, aimed at facilitating the EU accession process, were also drafted with the valuable assistance of the Venice Commission of the Council of Europe.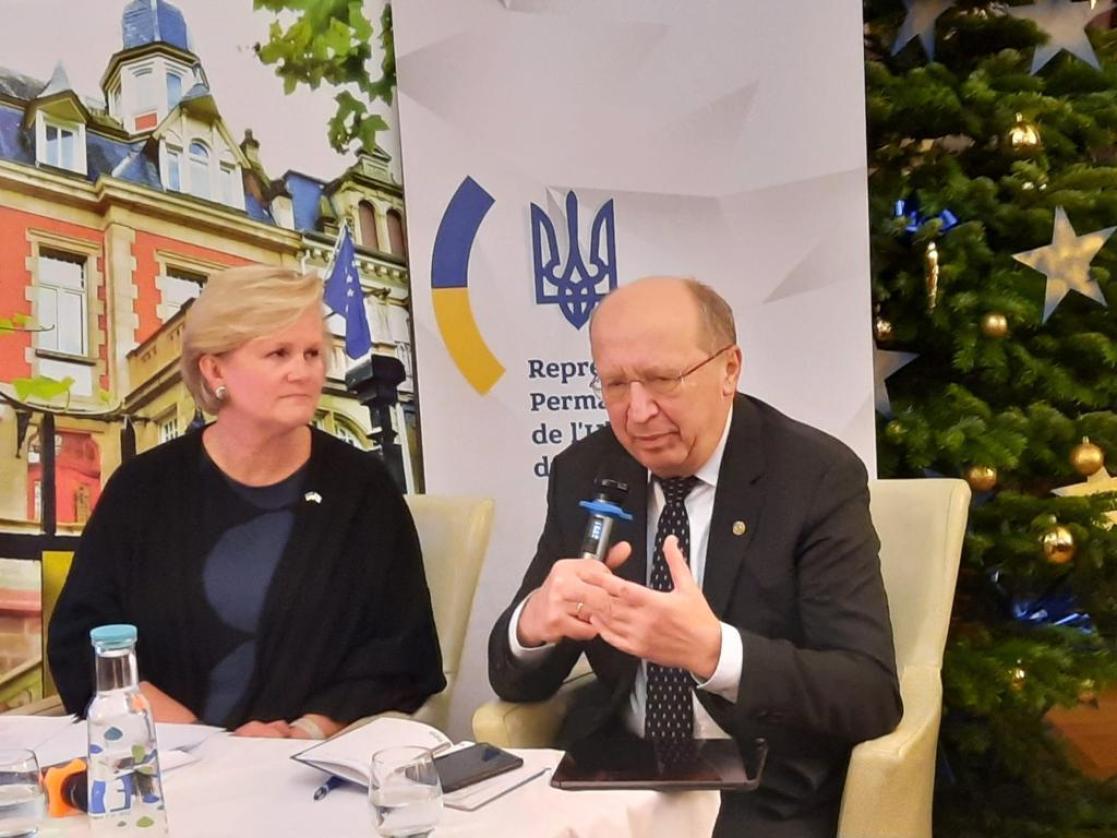 Ms Nina Nordström, Permanent Representative of Finland to the Council of Europe and Chair of the Human Rights Group of the Committee of Ministers, added that despite the current circumstances, Ukraine has deepened its commitments on human rights as exemplified by its recent ratification of the Istanbul Convention on preventing and combatting violence against women.
Mr Andrius Kubilius MEP and former Prime Minister of Lithuania, expressed the strong commitment of the European Parliament to support Ukraine and in that regard, mentioned that the creation of a special ad hoc tribunal for the crime of aggression will be debated in the January plenary session.
Accountability remains high on the agenda of the Council of Europe and the EU as pointed by Ms Vesna Batistić Kos, EU Ambassador to the Council of Europe. This year's Sakharov Prize award is a symbolic act of justice for the consistent struggle of the Ukrainian people concluded Mr Borys Tarasyuk, Ambassador of Ukraine to the Council of Europe.