Conference: "The Sakharov Prize and the brave people of Ukraine. Defending democracy and human rights against the horror of war"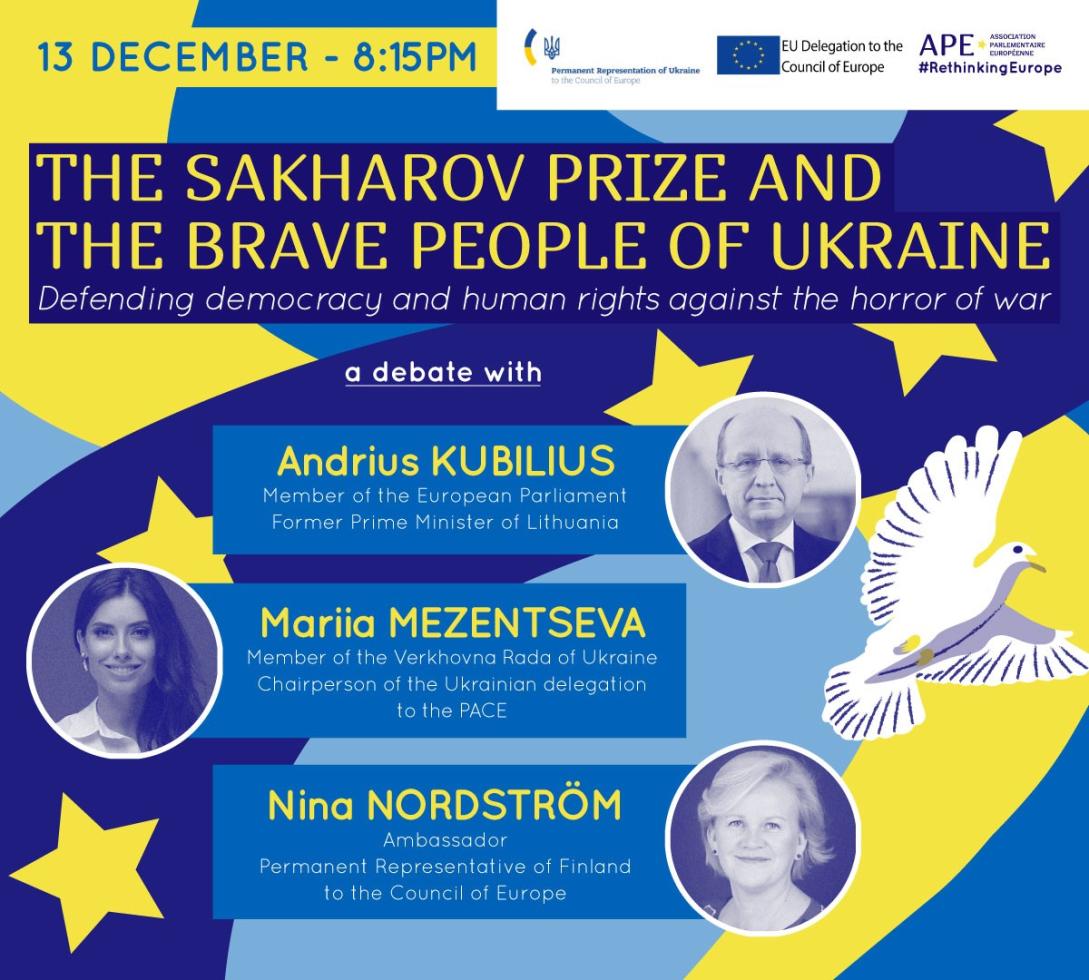 This year, the people of Ukraine are the winner of the Sakharov Prize for Freedom of Thought, which is the highest tribute paid by the European Union to human rights work. The award ceremony will take place at the European Parliament in Strasbourg during the plenary session of December. On the eve of this highly symbolic moment, we will host a discussion on the significance of this award, the current situation in Ukraine and what the European Parliament and the Council of Europe are doing and will continue to do to defend human rights and democracy in Ukraine.
We'll discuss this with:
Andrius Kubilius, Member of the European Parliament and former Prime Minister of Lithuania (1999-2000; 2008-2012). Mr Kubilius is a member of the group of the European People's Party and in the European Parliament he is the Chair of the Delegation to the Euronest Parliamentary Assembly and a member of Committee on Foreign Affairs; 
Mariia Mezentseva, Member of the Verkhovna Rada of Ukraine and Chairperson of the Ukrainian delegation to the Parliamentary Assembly of the Council of Europe. In the Ukrainian Parliament Ms Mezentseva belongs to the "Servant of the People" parliamentary faction and is Deputy Chairperson of the Committee on Ukraine's Integration into the European Union;
Nina Nordström, Ambassador and Permanent Representative of Finland to the Council of Europe in Strasbourg. She currently chairs the Council of Europe's Rapporteur Group on Human Rights. Previously, she served as Director of the Unit for Human Rights Policy at the Ministry for Foreign Affairs in Helsinki.
This event will be held in English.