Top 50 Women Forum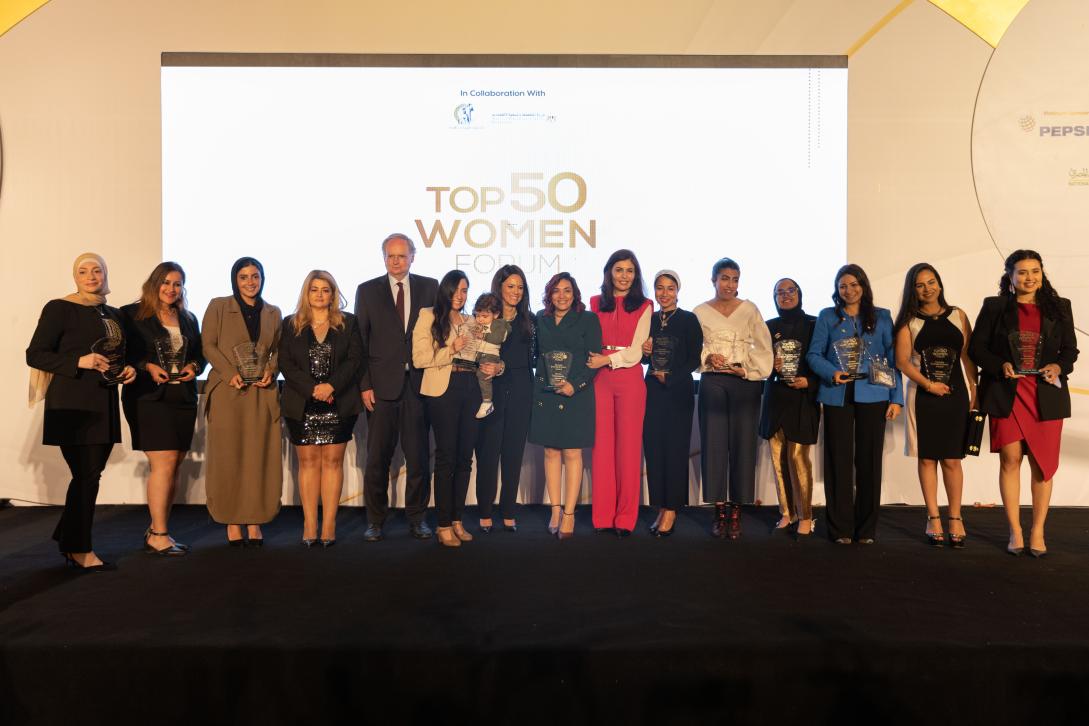 Women Professional Summit
'Top 50 Women Forum'
 Cairo, 12 March 2023
Keynote by
Ambassador Christian Berger,
Head of the EU Delegation to Egypt
Excellencies, Ministers, ladies & ladies & ladies and gentlemen, distinguished guests of the second edition of the 'Women Professional Summit' organised by the Top 50 Women Forum.
On behalf of the European Union, it is my great honour to be present with you in this event.
Congratulations to everyone on 'International Women's Day'. It is a special occasion to celebrate the achievements of outstanding women in Egypt.  These women have left their distinctive mark in their fields and it is a moment to spotlight their journeys.  They represent excellent role models for many other women.
On International Women's Day, we think of the resilience and strength of women.  Their resolve to stand up against injustice. Their dedication to protect others. Their unrelenting strive for change.
But it is every day, we need to stand united with all women to build momentum for their rights across the globe.  We want to empower women to pursue their life goals unhindered. 
Gender equality is a founding value of the European Union and women empowerment is a significant priority for the EU-Egypt partnership.  The EU has taken landmark decisions to ensure that women in the EU have the same opportunities as men. For instance, with the new EU rules on gender balance on corporate boards or pay transparency. We also want to set EU-wide rules to combat violence against women and domestic violence.
There is more work to be done. Real equal rights are still a long way off, be it in the EU and in the world.
Improving gender equality is significant to achieving sustainable development, peace, and prosperity in our societies. For instance, within the European Union, estimates show that by 2050, improving gender equality would lead to an increase in the EU (GDP) per capita from 6.1% to 9.6%.  In Egypt, there have been similar projections.
As a frontrunner in promoting gender equality, the European Union in Egypt attaches great importance to promoting women participation in all fields. This commitment is reflected through many projects and initiatives supported by the European Union, and implemented in partnership with the Government of Egypt, EU Member States, development partners, European Financial Institutions, civil society, and the private sector.
We are proud that through these partnerships, the European Union has supported successful programmes that promote women in business and economic empowerment, women financial and digital inclusion, leadership and professional skills, TVET (technical and vocational education and training), and many others.
Not only the EU supports women-focused programmes, but it also has an ambitious commitment to mainstream gender in its development programmes in different sectors.
There are still common challenges everywhere.  For instance, within the European Union: 1) Only 3 in 10 board members in large corporations are women, 2) Progress of women among senior executives remains slow, 3) it took more than two decades to reach gender balanced decision-making in central banks, and 4) Women are still underrepresented in European financial institutions.
The European Commission aims to lead by example by targeting a gender balance of 50% at all levels of its management by the end of 2024.  In December 2022, a new EU legislation that aims at achieving gender balance in corporate decision-making positions in the EU largest listed companies came into force. This legislation aims to ensure that gender balance is improved across the EU.
In Egypt, I commend all similar efforts made to promote women in business and financial inclusion, greater participation in the financial and banking sector, and participation in social and economic spheres.
As we aspire common goals towards women's leadership and participation, it is important to share experiences and join forces to promote gender equality in all fields and across all decision-making levels.
Allow me to conclude by expressing my gratitude for the invitation to represent the European Union in this event.
I would like to thank the Top 50 Women Forum, Mrs. Dina Abdel-Fattah, for her dedication to gender equality and women's empowerment in Egypt.  A great appreciation to everyone and in particular the gender champions who are present with us tonight.
Special thanks to Dr Hala El-Said, Dr Rania Mashat, and Dr Maya Morsy for being partners and for their leadership in promoting women's empowerment.
Congratulations for your persistence, dedication, and commitment and wishing success to all women.