More than 100 turn up for EU Green Week clean-up campaign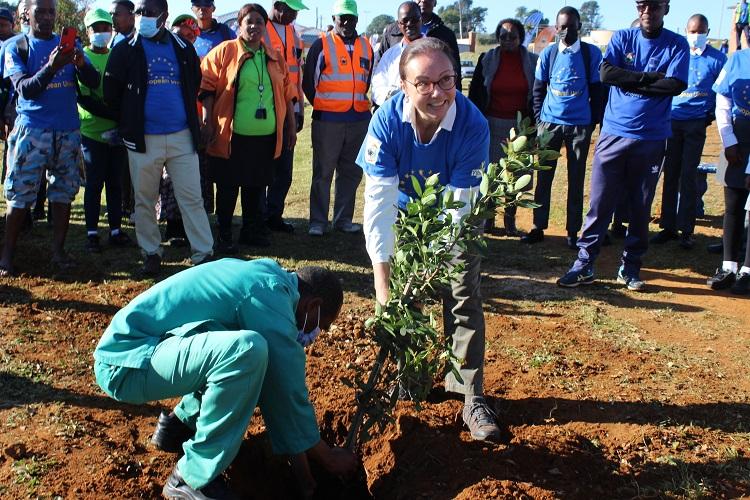 EU Ambassador to Eswatini, Dessislava Choumelova, led the EU team with the Mayor of Mbabane, Zephania Nkambule, leading the team from the Municipality. More than 100 people, including school pupils, turned up for the event.
In her speech at the end of the event, Ambassador Choumelova thanked the City Council of Mbabane, Yibutse and other partners for joining hands with the EU and making the EU Green Week 2022 a big success. She also encouraged the youth to continue to keep the environment clean in order to preserve planet earth for future generations.
The EU Green Week started with a launch on 30 May 2022 at the Prince of Wales sports ground in Mbabane. Other events during the week meant to raise awareness of environmental protection included the donation of refuse bins to schools and cycling to promote zero emissions. The week itself ended with the commemoration of the World Environment Day on Sunday, 05 June 2022.