Pacific Adaptation to Climate Change and Resilience (PACRES)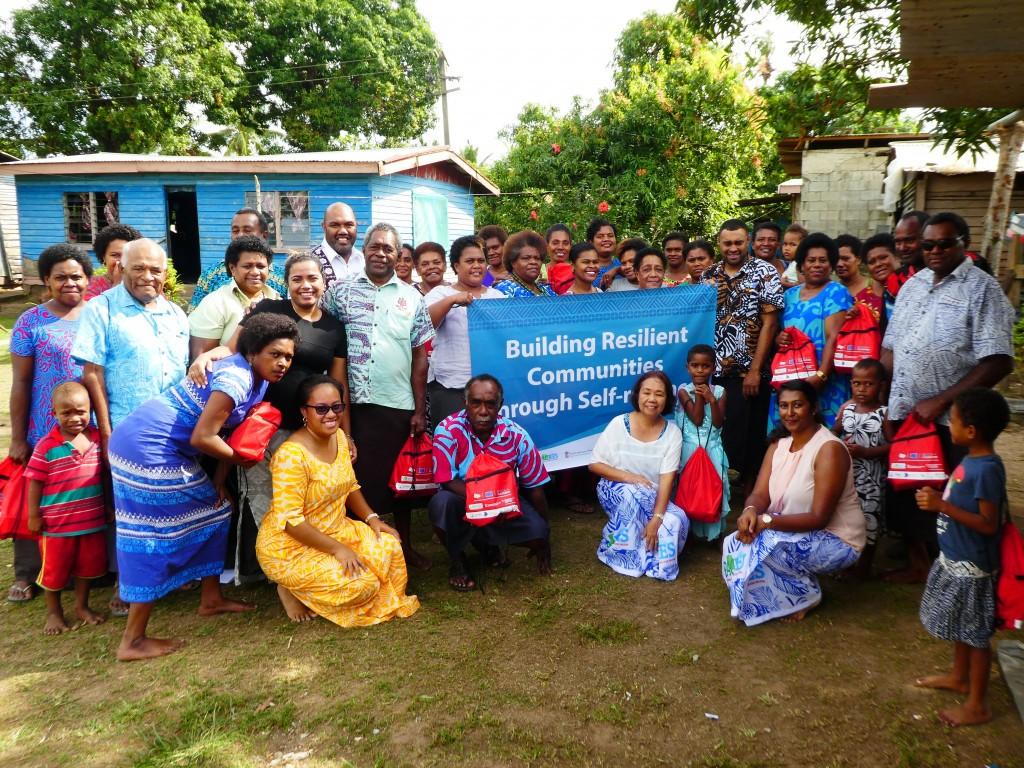 Image: Nabuna Village in Tavua, FIji - part of the COP training.
Climate Change continues to be a pressing issue in the world and its effects causes a strain on the economic, environmental, cultural, political, and daily livelihoods of people. Pacific Islanders, specifically, are more vulnerable to the implications of climate change, as they live in smaller islands and atolls, and the inconsistent weather patterns has deteriorated their food and water sources. Pacific Islanders have lived up to the tag of being "at the forefront of climate change" as they have also been victims to some of the strongest cyclones and natural disasters in the region, that has destroyed their homes, schools, access to necessities and livelihood.  The growing concern to mitigate and adapt to the challenges climate change brings to the Pacific, has called on the need to build more resilience in villages and communities.
SPC is the leading the work where the Pacific regional organisations and Pacific countries share information, results and knowledge about climate action and strengthen their capacity to mitigate and adapt to climate change.
With the objective to Scale up Technical and Vocational Education and Training, the current programs being implemented by the PACRES team on SPC include:
Regional Qualification in Resilience

Provision of TVET tools
Community of Practice (COP) activities -

The COP activities have been set-up to train villagers to be better prepared for Natural disasters they are met with and to

ensure that they are self-reliant and resilient, 72-hours after they are met with a natural disaster.
SPC is also implementing a grant facility, scaling up adaptation pilots.
The objective is to provide funding to local government, civil society organisations, and non-governmental organisations to scale up adaptation pilot activities or projects. The facility covers five countries: Vanuatu, Papua New Guinea, Timor Leste, Solomon Islands, and Samoa.
There are currently 14 active grant agreements that cover various areas from protection of urban open spaces and enhancing local food security, enhancement of natural vegetation of riverbeds to shoreline protection by restoring degraded mangroves and raising awareness on climate change and adaptation in communities.
PACRES Pacific Community (SPC) component is EUD$2.5M and covers 15 Pacific countries which includes, Cook Islands, Federated States of Micronesia, Fiji, Kiribati, Nauru, Niue, Palau, Papua New Guinea, Republic of Marshall Islands, Samoa, Solomon Islands, Timor Leste, Tonga, Tuvalu, and Vanuatu.
PRACTICAL INFORMATION
OVERVIEW
EU Contribution: EUR 2.5 million
Environment and Climate change
Pacific Community (SPC), the Pacific Regional Environment Programme (SPREP), the University of the South Pacific (USP) and the Pacific Islands Forum Secretariat (PIFS).