Strengthening Pacific Intra-Regional and International Trade (SPIRIT)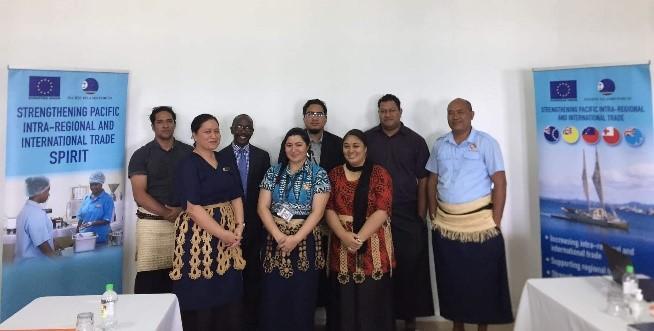 Through SPIRIT delivered by the Pacific Islands Forum Secretariat, 15 Pacific States (Cook Islands, Fiji, Kiribati, Marshall Islands, Micronesia, Nauru, Niue, Palau, Papua New Guinea, Samoa, Solomon Islands, Timor-Leste, Tonga) are assisted to develop their trade policy and execute aid for trade projects. In this way, the EU aims to strengthen economic regional integration and the capacity of Pacific States to better benefit from international trade.
To this end, a team of trade advisers recruited by the Pacific Islands Forum Secretariat, which coordinates the Pacific region trade policy and aid for trade programmes, are posted in Fiji, the Federated States of Micronesia, Vanuatu and Tonga. The trade adviser leader in Fiji coordinates the interventions of project, while the other advisers assist respectively Micronesian, Melanesian and Polynesian countries, to address their different needs.
SPIRIT interventions cover the formulation of country policy to increase the competiveness of Pacific States markets, for instance to attract investment, make competition fair, develop e-commerce, analyse markets. They also assist Pacific States, which concluded or are interested to join the Economic Partnership Agreement with the European Union, to profit from access to the 27 EU Member States markets free of any customs duty.              
PRACTICAL INFORMATION
OVERVIEW
EU Contribution: EUR 5,750,000
Pacific Islands Forum Secretariat (PIFS)