Delegation from European Commission highlights new tourism infrastructure in Gori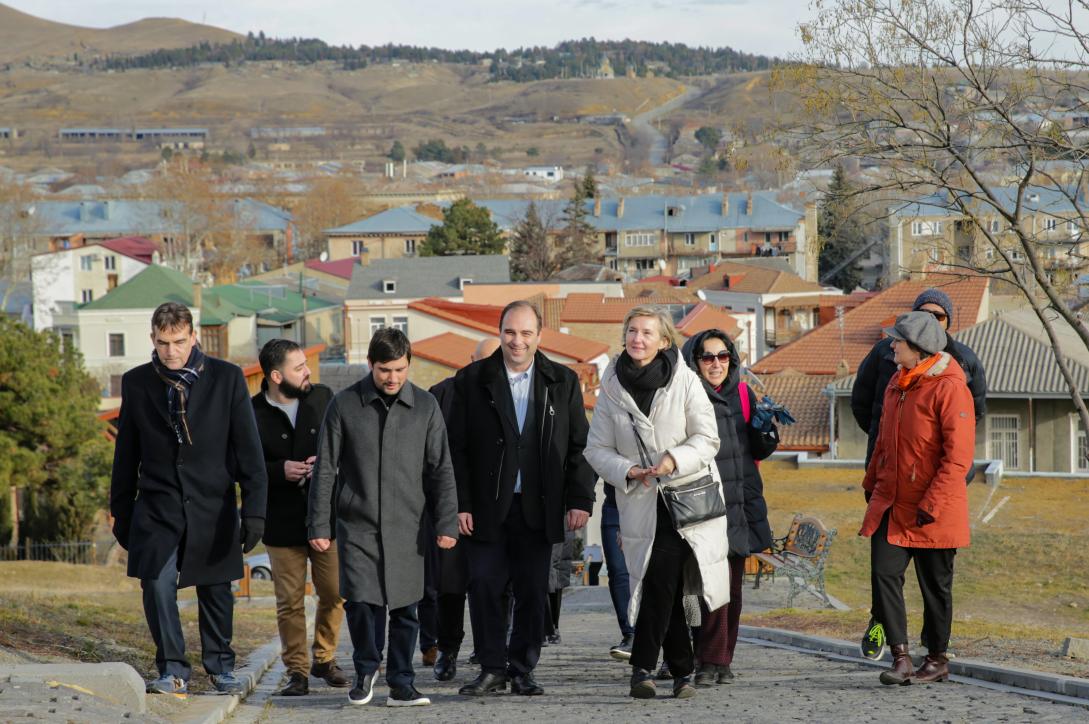 The Delegation was welcomed Mikheil Shakulashvili, Governor of Shida Kartli, Valdimir Khinchegashvili, Mayor of Gori and other representatives of the regional and local administration. The visit started at 26 May Park, which was recently renovated, and now includes a new tourist information centre and art gallery thanks to the EU's support. The spaces are used by the local population to conduct courses, dance and singing lessons and provides a space for people to gather to initiate new ideas. The new tourist information centre besides Gori Fortress is well placed to provide information to tourists, discovering Gori and surrounding areas.
Additionally, the delegation visited the recently constructed buildings which will soon be home to locally-owned businesses, such as a bakery, wine and souvenir shop. These businesses will create an additional 30 jobs for local inhabitants.
About Mayors for Economic Growth
The Mayors for Economic Growth (M4EG) Facility is part of the M4EG initiative, launched and funded by the European Union since 2017. The M4EG Facility is run by UNDP, starting from 2021, in close cooperation with the EU, local authorities and a range of other partners.
The M4EG facility is designed to introduce a holistic approach to municipal development known as adaptive portfolios of connected interventions. This approach replaces the implementation of isolated and disconnected local projects with systemic solutions that support the advancement of the entire socio-economic system adapted to the local context.