Premiere of "Europe and Me" on Europe Day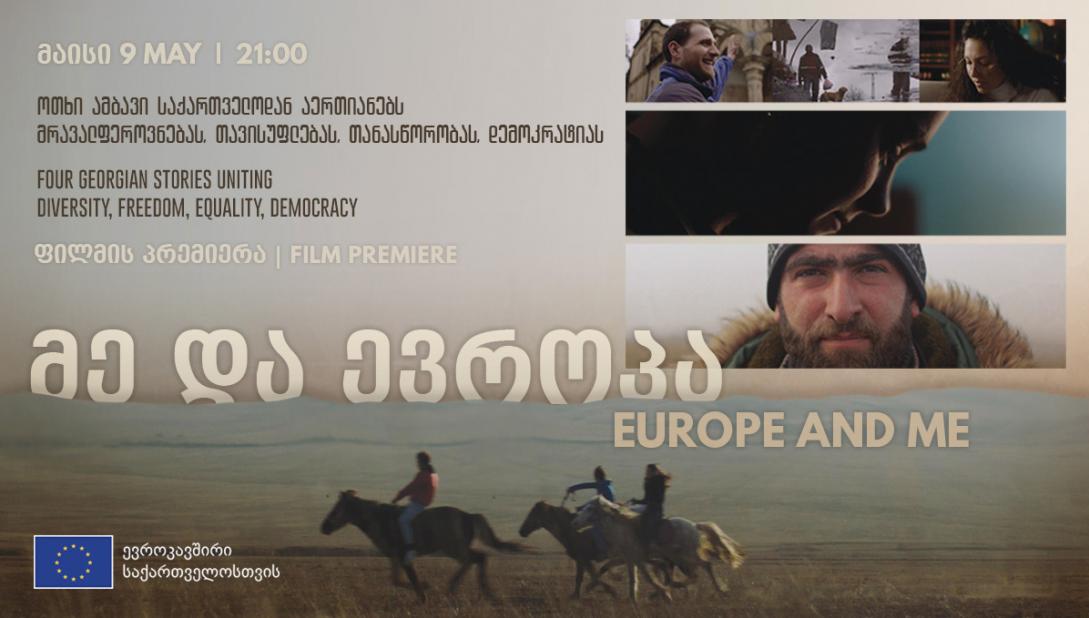 In Udabno village, Kakheti, shepherd and cook Irakli shows how a diverse society can enrich our lives. In Racha, Tengiz, through his radio collection speaks of the importance of communication across borders and is a great example of always striving for freedom when it has not always been easy. In Guria, we follow Lanchkhuti Football club who qualified for the European Champions League for the first time in Georgian history, breaking all stereotypes. From them, we learn leadership, decision making as a team and that gender has no place in sport. In Imereti, we centre on active citizens Akaki and Leonor who work with youth to make our society greener for a better future. All together, these stories reflect the values shared and promoted by both the European Union and Georgia.
The films will be aired on our Facebook page at 21:00 Tbilisi time on Europe Day, 9 May.
For more the most up to date information on our Europe day activities, please check our Facebook page.
About Europe Day:
On 9 May, the European Union and its Member States celebrate Europe Day. On this day, we remember our history and fundamental values that led to the creation of the European project. The date commemorates the historic 1950 Schuman Declaration, in which Robert Schuman, the then French foreign minister, set out his idea for a new form of political cooperation in Europe, which would make war between Europe's nations unthinkable.
These ideas paved the way for the creation of European Communities, and eventually the European Union as we know it today, with 27 Member States and almost 450 million people. This year, the EU marks the 72nd anniversary of this declaration.
Europe Day is also a celebration of the close relationship between the EU and Georgia.