Support to EU-Georgia Research and Innovation Cooperation: Proposal Writing Camps and Expert Consultations to provide assistance to researchers from the public and private sectors in preparing Horizon Europe applications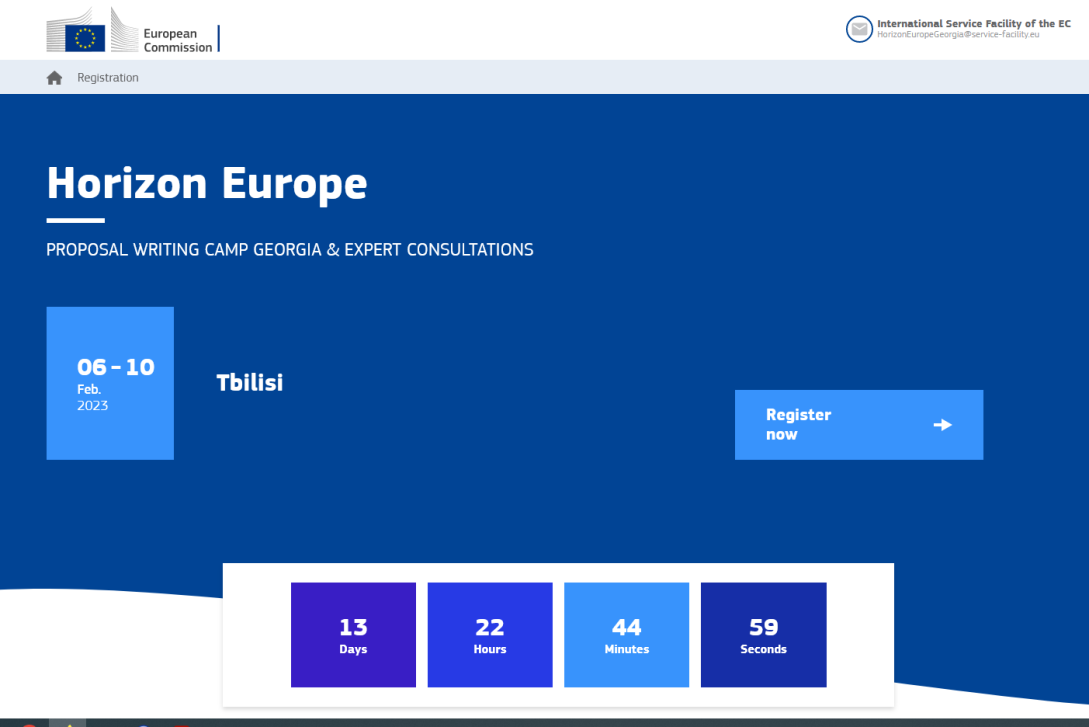 In order to support preparations for Horizon Europe proposals from Georgia, Expert Consultations for individual researchers are offered in combination with the Proposal Writing Camp. While the three day Proposal Writing Camp focuses on researchers and innovation performers aiming to apply to forthcoming Horizon Europe calls by trainings in writing high-quality competitive HEU proposals, the aim of the Expert Consultations is to provide customised support for concrete proposals.
In addition a half day NCP Training will be offered for the National Contact Points. It will help the NCP's to draft and plan services with a well elaborated strategic approach to support national stakeholders in the best possible way for accessing Horizon Europe.
All training formats will take place physically in Georgia between the 6 - 10 February 2023.
Application:
Interested researchers and innovators as well as National Contact Points from Georgia are invited to fill-in a registration form and register via : https://horizoneuropegeorgia.service-facility.eu/