Let's Talk Migration: IOM and partners (EU) launch safe migration campaign "No Place Like Home"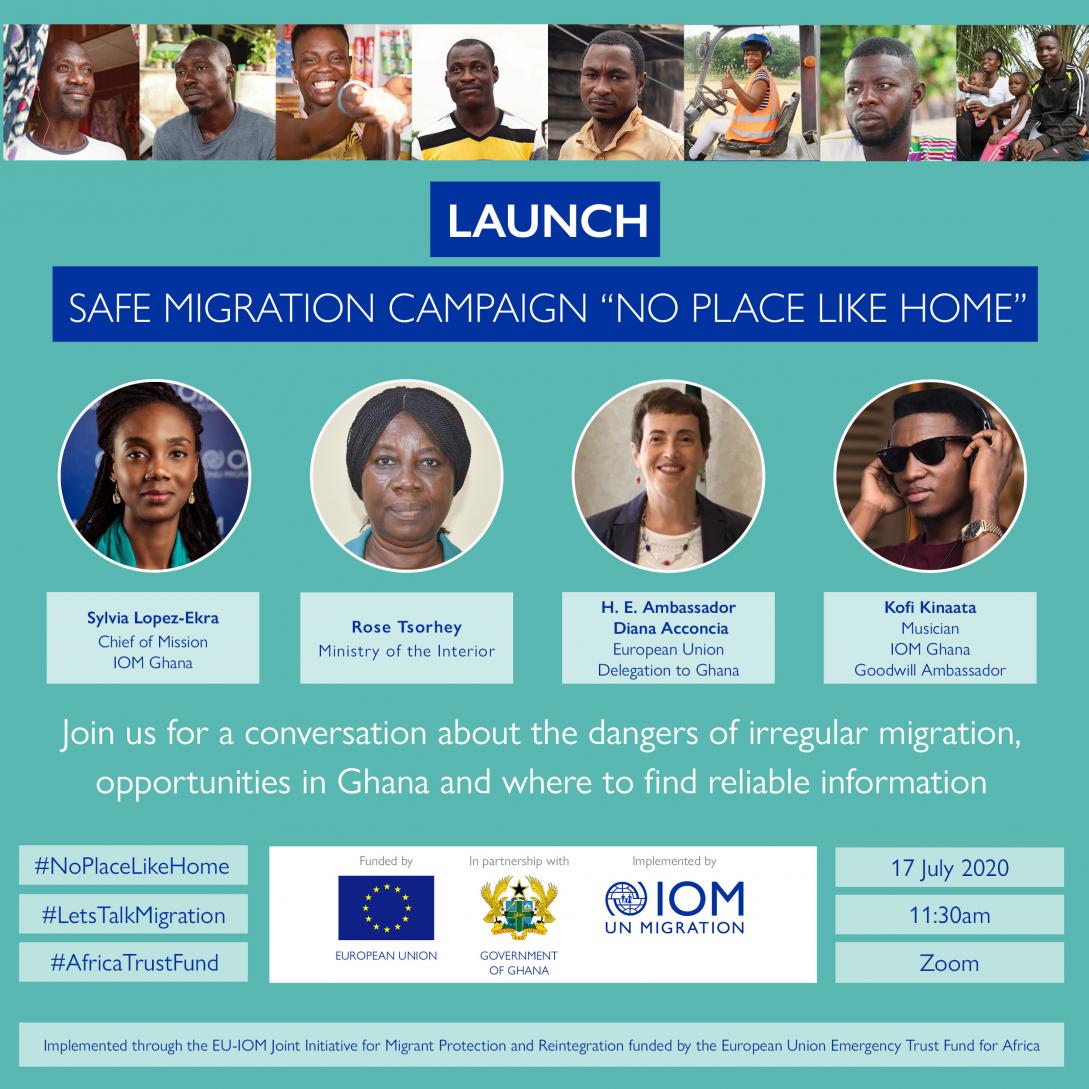 Safe migration remains a crucial topic to talk about amidst the COVID-19 pandemic. Although it started as a public health issue, the outbreak of COVID-19 is having an unprecedented impact on human mobility and on the livelihoods of people, especially the vulnerable populations, including migrants.
Given the potential for increased migration due to a loss of livelihoods, safe migration campaigns should persist both during and after the crisis, to ensure potential migrants will be able to take informed migratory decision and not risk their lives.
Speakers will share their views on the need to promote safe migration, share accurate information on the dangers of irregular migration, and inspire the youth to look for opportunities in Ghana before risking their lives to find greener pastures elsewhere.
Returnees will also share their stories and explain why they have become advocates for safe migration.
Join us on zoom for the Virtual Launch!
https://bit.ly/IOM-Ghana-No-Place-Like-Home-Launch
Meeting ID: 530 087 9953Password: nowafrica
Follow the event also on the Delegation's social media pages (Facebook and Twitter).
PRACTICAL INFORMATION
OVERVIEW
-