Ode to Joy by the Voices of Katia Guerreiro and Eneida Marta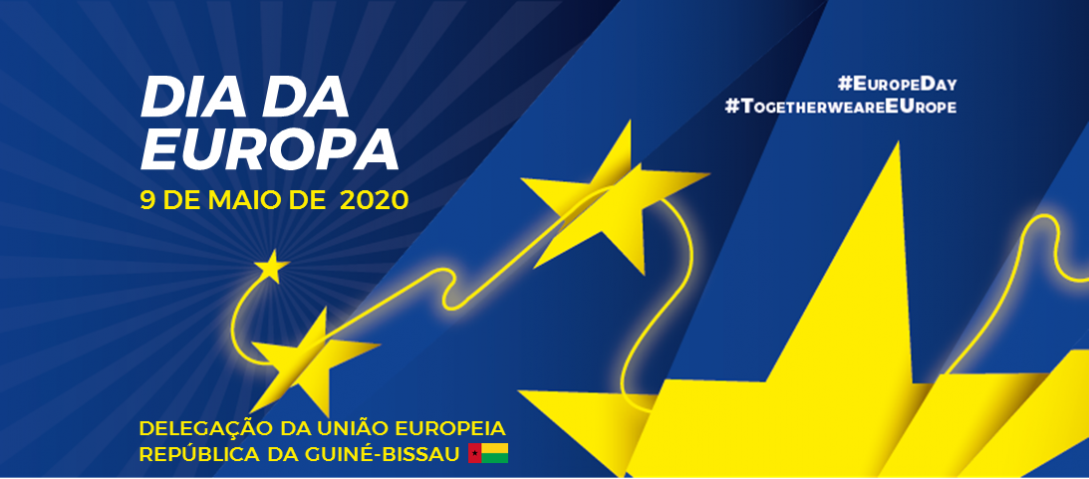 Building bridges is also part of the European spirit, and so the Delegation of the European Union to the Republic of Guinea-Bissau decided to translate the essence of the European Anthem joining two inspiring voices, one European and the other from Guinea-Bissau.
on May 9th Katia Guerreiro and Eneida Marta will enter your homes to sing together the Ode to Joy, to the sound of the Portuguese guitar and the Kora by the, played by the Portuguese musicians Luís Guerreiro, André Ramos, Francisco Gaspar and the Bissau-Guinean Juca Delgado.
The video, including the speech of the EU Ambassador, Sónia Neto, and the interpretation of the Ode to Joy by the two singers, will be published on May 9th on the EU Delegation media channels (Facebook https://www.facebook.com/delegacaouebissau  and website https://eeas.europa.eu/delegations/guinea-bissau_pt); it will also be broadcast on the TV channels RTP África (22h20 Lisbon time) and Televisão da Guiné-Bissau (13h30 and 20h30 Bissau Time) as well as on local radios.
The full video can be found here:
EUD Facebook Page: https://www.facebook.com/delegacaouebissau/videos/1317373315120230/
EUD You Tube Channel: https://www.youtube.com/watch?v=W9G7oLK3BBg
PRACTICAL INFORMATION
OVERVIEW
-
https://www.facebook.com/delegacaouebissau, Bissau