Within European Month, experts in Honduras analysed the impacts of the invasion in Ukraine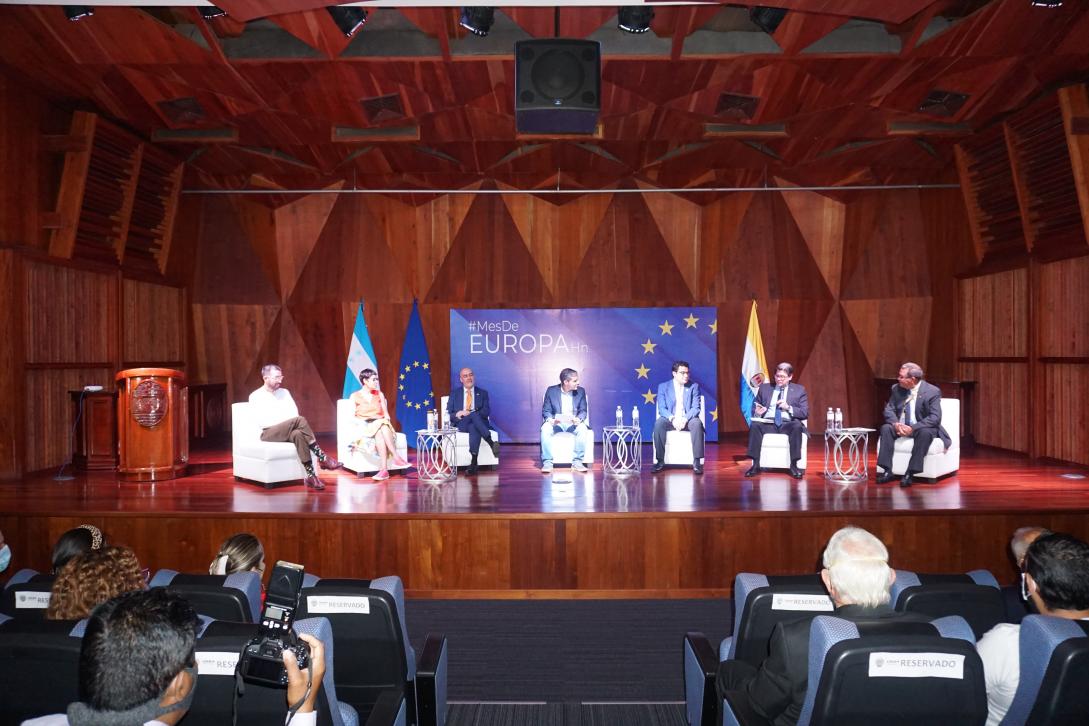 May 19th 2022- With the presence of over 150 university students, the Head of Delegation, Jaume Segura, explained the solid and united EU reaction towards this unjustified aggression and the sanctions being implemented towards Russia.
Honduras' Vice-Foreign Minister highlighted the role of Honduras as a multilateral actor and the position taken at the UN General Assembly and other international fora, including the Human Rights Council, where Honduras has supported all EU backed resolutions.
A woman expert on gender equality spoke about the face of women in war, comparing the situation of violence against women and girls in Honduras, despite the fact that there is no declared war.
Reflections were also made on the historical relationship between armed conflicts and artistic manifestations, the consequences that Russia's invasion of Ukraine is having on cultural heritage, the role art plays in the process of denunciation and its use to promote peace.