EU at the 14th Bali Democracy Forum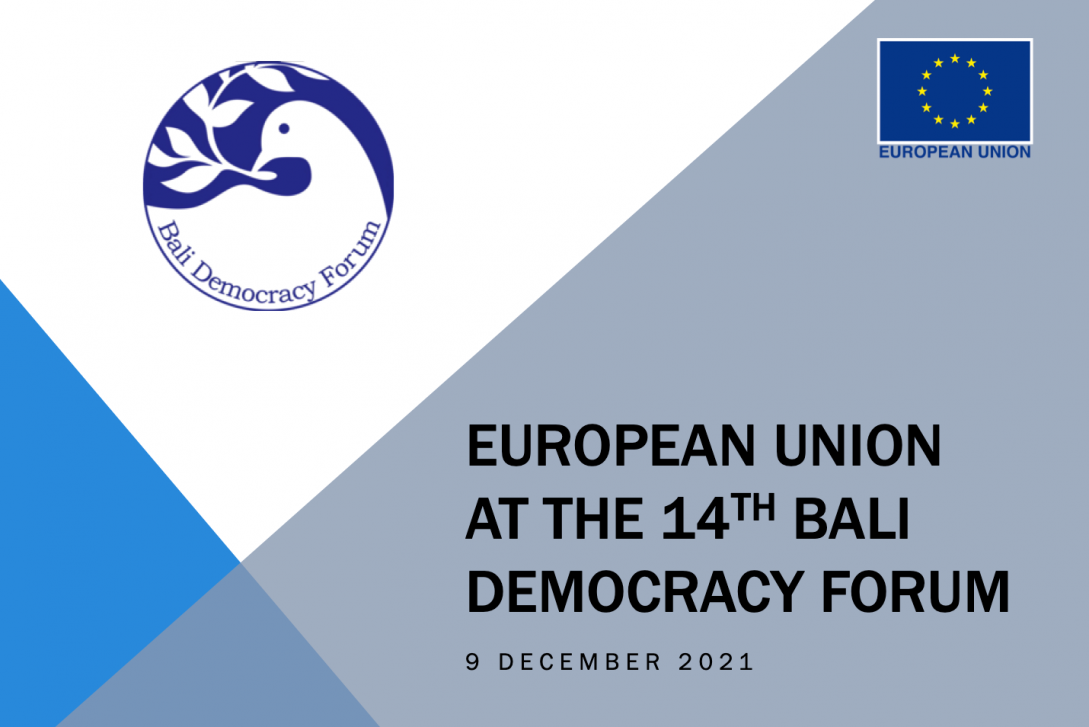 EU Joint Statement at the 14th Bali Democracy Forum

We congratulate Indonesia on organising this Forum's 14th edition. This is a testament to fourteen years of unwavering commitment to advance democracy in the Asia- Pacific region.
The pandemic has made a strong case for more economic and social justice. It has revealed the true cost of inequality, with major implications for people's health, livelihoods and dignity. Its impact on children's educational attainment is expected to be long-lasting, while gender inequality has been exacerbated in public and private life, involving higher levels of sexual and gender-based violence. The wealth divide has deepened, and a vaccine divide has emerged. As a global community, we need to counter the risk of missing the Sustainable Development Goals by 2030.

Read joint statement in full HERE
Opening Remarks by Dubravka Šuica, Vice-President of the European Commission in charge of Democracy and Demography
It is truly a privilege for me to join you at the 14th Bali Democracy Forum. All the more so, because of the manner in which you have framed this event. Why is this important? Firstly, because democracy itself is not static. It evolves constantly. Politicians must also be prepared to change to ensure that our democracy is "Fit for the Future". We must learn new ways of doing democracy better. Secondly, citizens are not objects of democracy. Citizens are participants. A well-functioning democracy is based on a relationship of trust. This should not ever be taken for granted. We can cherish our democracy and still legitimately pose questions about how to improve it.
Read opening remarks in full HERE 
---
See Also