#EUBeachCleanup in Indonesia
A beach clean-up campaign is currently underway in Indonesia with the aim to boost ocean activism through concrete actions for the protection of our oceans. Organised by the Delegation of the European Union (EU), the #EUBeachCleanup campaign in Indonesia culminated on 18 September – coinciding with the World Coastal Clean Up Day – by presenting a talk show titled "Together to Protect Marine Life".

On 17 September 2021, the EU Delegation together with representatives of the Jakarta Provincial Government, embassies of EU Member States, and civil society groups carried out beach cleaning activities on Damar Island, at the Thousand Islands, Jakarta. The beach clean up collected a total of 489 kg of rubbish. These beach cleaning activities have been organised since July throughout Indonesia – and will continue until the end of October.  
Read the full press release: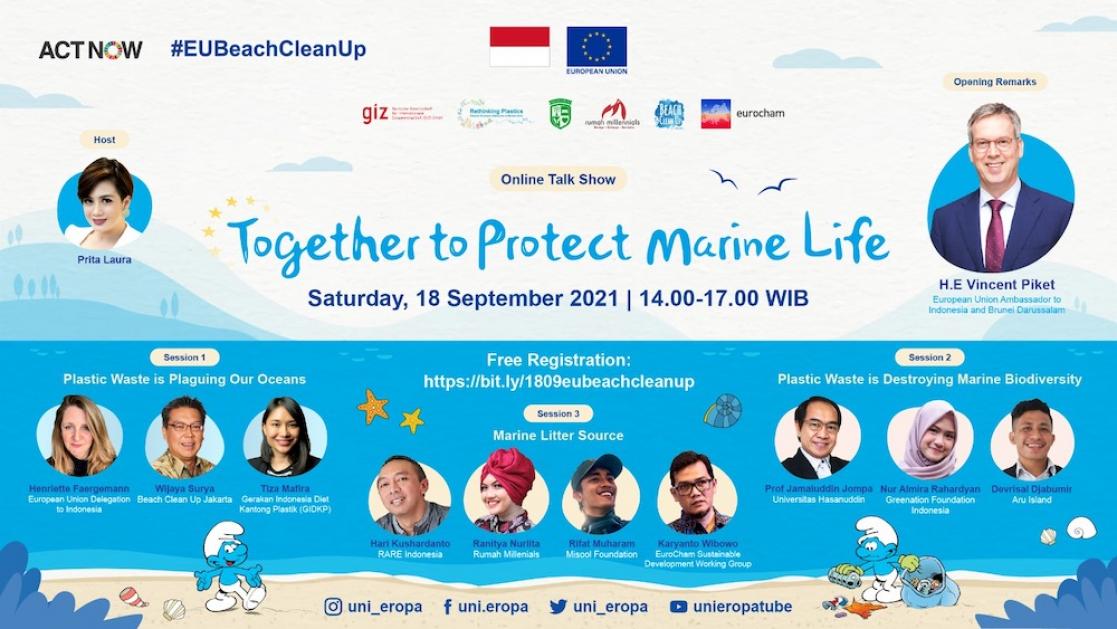 ---
Related