EU Commits €30 million for Programming in Jamaica; Pushes for Stronger Political Ties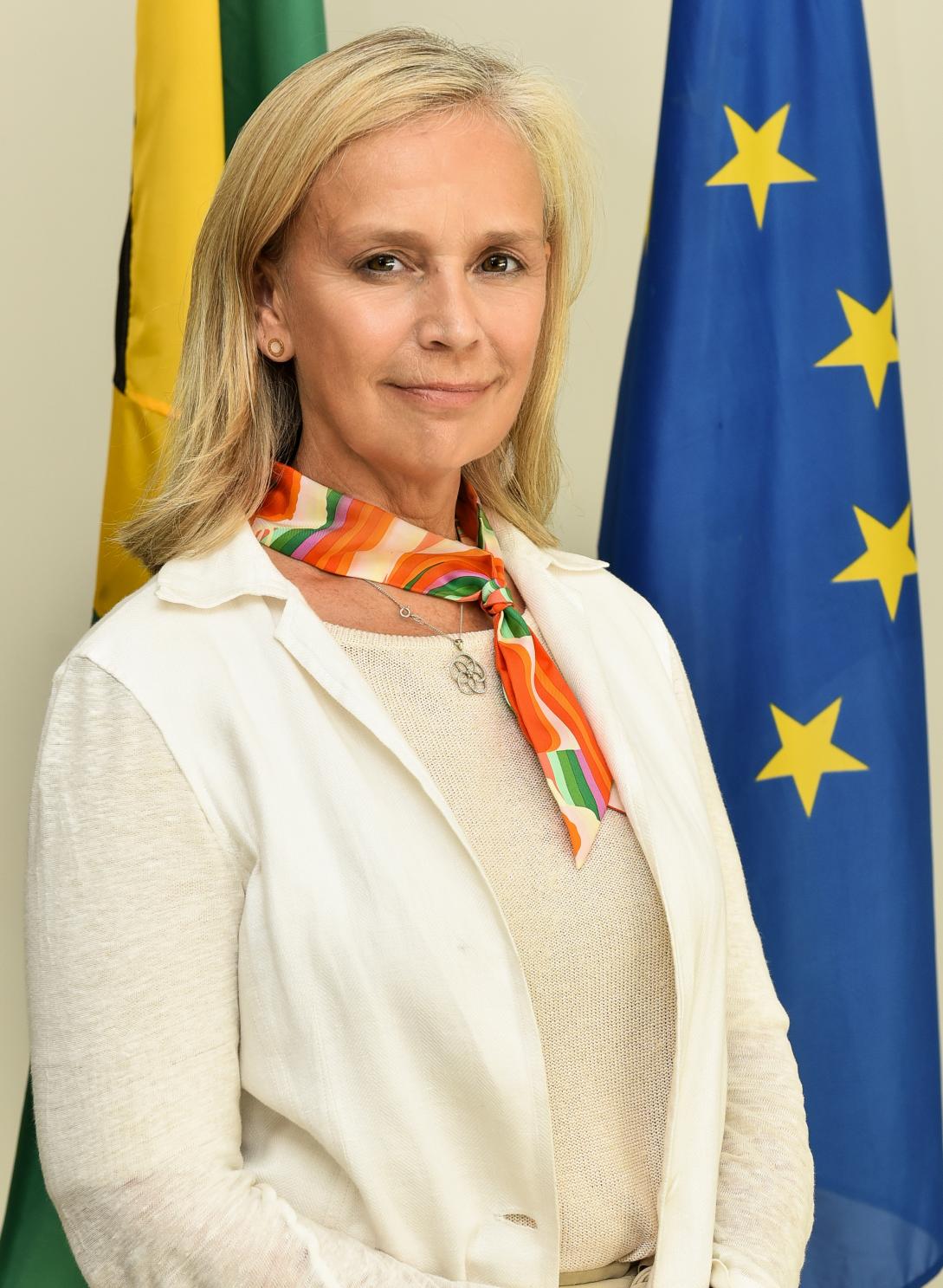 The European Union (EU) has allocated an initial €30 million to support Jamaica's development push in the areas of digital transformation, climate change resilience and citizen security up to 2027.
The initial support is for the period 2021 to 2024 but this amount may  be topped- up for the remainder of the programme cycle. "We will only do that in the year 2024, when we know whether the money has been well used, well absorbed, well spent," said Marianne Van Steen, EU Ambassador to Jamaica as she addressed a media breakfast on May 4 in Kingston. The event hosted by the EU formed part of the Delegation's outreach activities leading up to Europe Day on May 9.
Ambassador Van Steen pointed out that the digitalisation programme aligns with the Government's ambition to build a digital society.
"We do know that the Government would like to make sure that the entire country has access and that there is broadband everywhere. We do also know that this is a very costly ambition, so we sat together, and we are trying to see  how we can help," she explained.
The digitalisation programme will also engage the private sector to provide pathways for micro, small and medium-sized enterprises to optimise operations. Through the educational component of the programme, there are plans to integrate digital technology into the curricula of teacher training institutions. The programme related to climate change resilience will have an urban focus while for citizen security, there will be keen attention to preventative and protective measures that can reduce crime.
Funding for this new programme of support to Jamaica is being provided under the multi-annual indicative programme for cooperation between the EU and Jamaica.
---
Towards a Partnership of Equals
Jamaica and the EU established diplomatic ties in 1975 and Ambassador Van Steen asserted that the Post-Cotonou Agreement presents a blueprint to develop a partnership of equals. Along this vein, the political dimension of the EU-Jamaica partnership is being bolstered as part of the shift from the traditional donor-recipient model. Ambassador Van Steen underscored that global challenges such as the COVID-19 pandemic, Russia's invasion of Ukraine and climate change continue to demonstrate the value of multilateralism and the need for steady political cooperation.
"The position that Jamaica has been taking in different United Nations fora, indicates that Jamaica believes in multilateralism and that is something that brings us close together," she stated.