Erasmus Mundus Joint Master Scholarship is now open for application!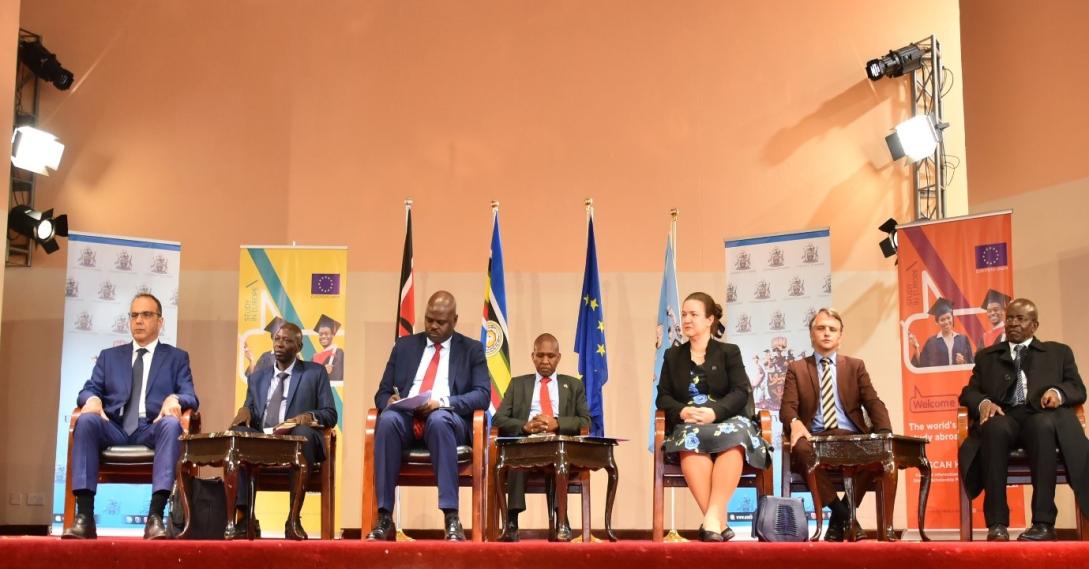 What's Erasmus+?
Erasmus + is the EU's program to support education, training, youth and sport in Europe. It is one of- if not the most popular- study abroad programmes in Europe.
What's an Erasmus Joint Master Degree?
Jointly delivered by an international consortium of higher education institutions, the Erasmus Mundus Joint Masters Program (EMJMD) is a prestigious, integrated and international study program.
The EMJMD fully funded programs have begun opening for applications with submissions periods running between October and March depending on the program!
Benefits of the Scholarship
The scholarship covers participation costs, including tuition fees and mandatory insurance coverage, travel costs settling-in costs and a monthly living allowances of €1000/month for all scholarship holders.
Here are steps to follow
First
Each program's website contains all the information you need on content, entry requirements, and the universities for you to decide the right program for you.
  Second
Pick three programs

You can choose more than three different programs. If you need more information, contact the EMJMD Coordinator of your program.

Most consortia require applications to be submitted between October and January with a few extending to March of every year.
THIRD
Contact and apply to the consortium directly. Please ensure that you apply by the deadlines.

You do not have to apply separately to the universities offering the programs.

Each master's program will have its own set of relevant information as well as application and selection procedures.
FOURTH
Wait for the results. These can be published anytime between April and July, depending on the program.

If selected, the consortiums will send information on the next steps.

As for visa, you are responsible for applying and completing your visa application, before the start of your studies.

Your course co-ordinator will guide and support you with this application. As a rule, always start applying as soon as possible as it can be a time-consuming process.
Click here for a YouTube video.
For more information, click here
To join the Erasmus Kenyan Chapter Facebook Group, click here