Lebanon Mine Action Center (LMAC)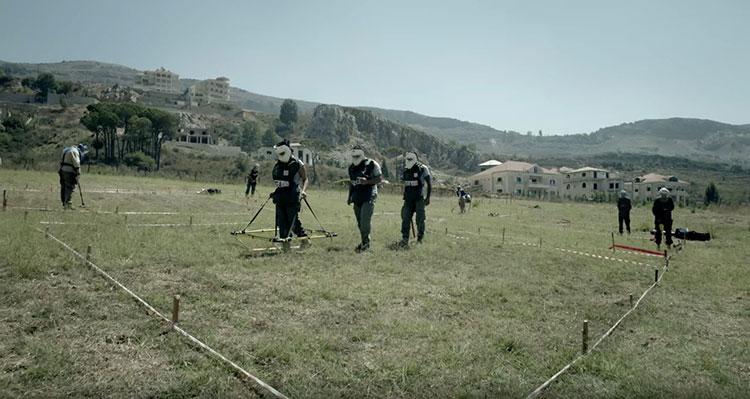 Budget: €2,010,000
Location: Lebanon Mine Action Center, Lebanon
Date of project: March 2016 – July 2020
Implementing Partner: UNDP
The European Union is committed to helping Lebanon in its fight against any external and internal security threats, including through the provision of assistance related to mine action.
Mines and explosive remnants of war are a painful legacy of Lebanon's last four decades of conflict, including the civil war and the 2006 war, having contaminated vast swathes of land and caused many casualties.
While the contamination spares no region, the southern and Nabatiyeh parts of the country were particularly affected in the aftermath of the 2006 Israel war on Lebanon. More recently, large sections of land in the northeastern border with Syria started witnessing an increase in landmines and explosive remnants, in light of the fight against terrorist groups such as ISIS.
Explosive remnants of war are a grave humanitarian threat to residents of affected areas, and contamination presents afflicted countries and communities with substantial barriers to development.
In 1988, the Council of Ministers established the Lebanon Mine Action Authority (LMAA) chaired by the Minister of Defense and tasked with planning and implementing the Lebanon Mine Action Programme (LMAP). In 2007, a National Mine Action Policy was issued, outlining the roles and responsibilities of the LMAP and directly engaging relevant ministries to further structure the action.
Through this policy, the Lebanon Mine Action Center (LMAC) was designated as the responsible body to execute and coordinate the LMAP on behalf of the LMAA. The LMAC has therefore become one of the focus of the European Union's mine action initiatives, which aim to enable it to implement the National Mine Action Policy. LMAC also seeks to promote the capacity of army personnel to adopt a humanitarian approach rather than a strictly military approach.
The support of an international body such as the UNDP, which carries long lasting experience in mine action and capacity building of Lebanese public institutions, also became relevant to support the local organisations and institutions which still have very limited capacity to take on this responsibility.
PRACTICAL INFORMATION
OVERVIEW