Digital Energy Challenge - Annual Call for Projects
The Digital Energy Facility is implemented by the Agence Française de Développement (AFD) Group, a programme co-financed by the European Union, with the participation of ADEME, to support the digitization and modernization of the energy sector. The Digital Energy Facility launched the Digital Energy Challenge in 2021, for a duration of four years, with an annual Call for Projects. The objective of the Challenge is to support the development of innovative solutions for energy access, the integration of renewable energy and public utility performance improvement.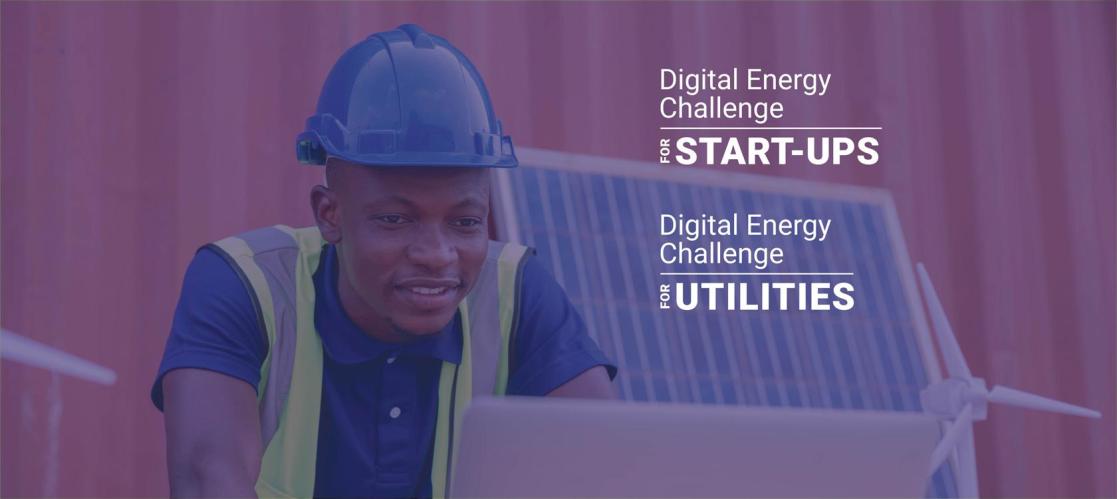 Digital Energy Challenge 2023
Who can apply?
The 2023 Call for Projects targets projects based in Africa and owned by:
What activities are included?
Projects must have a core element of digital technology (telecom, computer or cloud-based). They must be innovative, either intrinsically or in relation to the local market or country and the projects must be local with project management activities being in the country where the project is based.
For the two categories, Start-ups and Utilities, the project scope must address one of three themes:
Universal electricity access and mini-grids
Efficient grid management
Resilience and decarbonisation of power systems
Benefits for challenge winners
Each year the Challenge will award 2 to 3 utility and technology/service provider partnership projects and 5 to 8 start-up projects. An annual budget of €1.8 M will enable grant-based funding, technical assistance and strategic guidance. Challenge winners can benefit from:
A financial contribution in the form of a grant for equipment and software purchases, training, recruitment costs for start-ups, and product/service purchase costs linked to technology/service providers for utilities.
Technical assistance for all utilities and certain start-ups on a case-by-case basis, such as project management support, strategic and technical expertise and accounting/reporting assistance.
A boot camp run by cross-sectoral experts to support project implementation, foster synergies between project winners and share best practices.
Increased visibility for the project through widespread social media communication campaigns piloted by the AFD during the selection phase, award ceremony, bootcamp and for a period of time after these events.
How to apply?
For more information on each category and to apply, visit: 
Key dates
Launch of the Call for Projects: 1st March 2023
Information webinars: 14th March 2023Click here to register for the webinar in English at 2:00pm CET.Click here to register for the webinar in French at 11:00am CET.
Deadline for submission of applications: 15th May 2023 23:59 CET
Notification of award winners and bootcamp: Autumn 2023
PRACTICAL INFORMATION
OVERVIEW