Drought and COVID-19 Pandemic in Lesotho: Agriculture, Food Security and Protection Support to Vulnerable Communities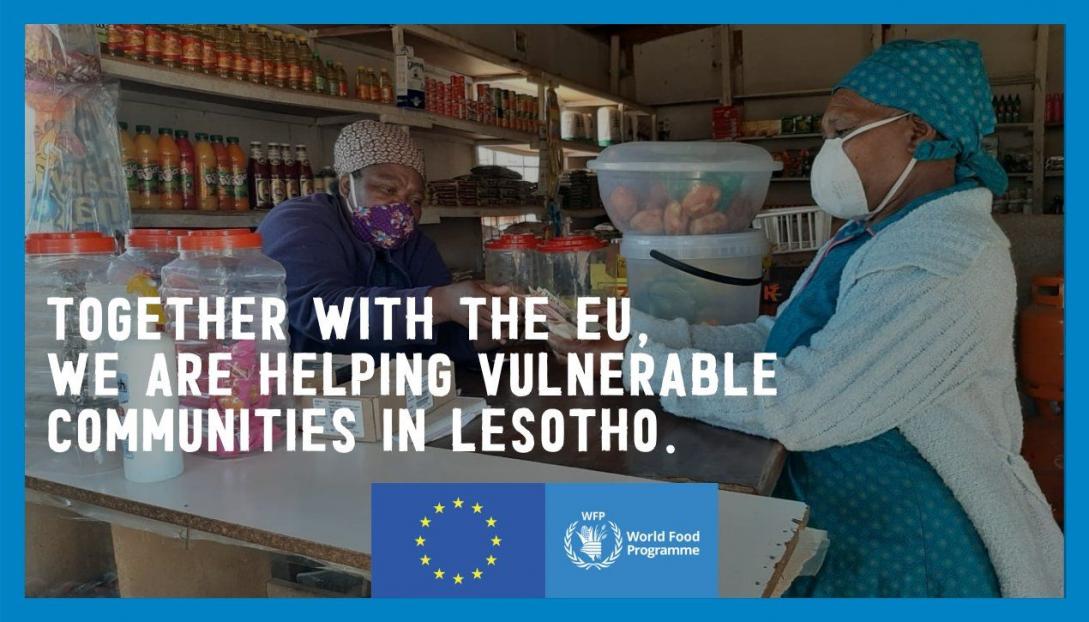 Project overview 
The overall aim of this project is to improve the food security and nutrition of vulnerable households in the country. The action will address the negative impacts that have been caused by years of consecutive droughts and exacerbated by the COVID-19 pandemic. It aims to assist 93,008 vulnerable people in five of Lesotho's districts through interventions by the World Food Programme (WFP), the Food and Agriculture Organization of the United Nations (FAO), and the International Organization for Migration (IOM).
Beneficiaries 
93,008 individuals are expected to benefit from the intervention. The direct beneficiaries for this action include:
Vulnerable food insecure households added in the existing National Information System for Social Assistance (NISSA) list;

Returnees and their family who are not in the expanded NISSA list;

Urban populations who are worst hit by the COVID-19 pandemic including destitute migrant workers in Lesotho.
All three agencies will give particular focus to women and children as they may suffer specific disadvantages in coping with disasters. IOM's household assessment will include migration information and households whose families were separated because of the COVID -19 pandemic. The Community-Based Protection Committee (CBPC) will prioritize women and girls, as they are at increased risk of forced child marriage, gender-based violence (GBV), transactional sex and consequently, exposure to HIV/AIDS.
Context
A national emergency due to a severe drought was declared in late October 2019 where 508,000 people were estimated to be food insecure for the October 2019 - March 2020 period. The recent Lesotho Vulnerability Assessment Committee (LVAC) of April 2020 estimated that from April to September 2020, the food insecure population in Lesotho rose to 899,287 people. This represents an increase of 40% in rural areas and 58% in urban areas.
The situation is exacerbated by the socio-economic impacts of the COVID-19 pandemic. Lesotho is almost entirely dependent on South Africa for its agricultural input supplies. The current containment measures to prevent the spread of COVID-19 have already affected the availability and access to food in the market. Food supply chains have been restricted, so too has consumer spending and purchasing power. Moreover, the closure of borders has left many Basotho migrants vulnerable and in need of humanitarian assistance.
---
See Also
PRACTICAL INFORMATION
OVERVIEW
Maseru
Mafeteng
Mohale's Hoek
Quthing
Qacha's Nek
Agriculture & Food Security
The United Nations' World Food Programme (WFP), the Food and Agriculture Organization of the United Nations (FAO) and the International Organization for Migration (IOM)
Humanitarian Implementation Plan (HIP) 2020