DeSIRA-Development of Smart Innovation through Research in Agriculture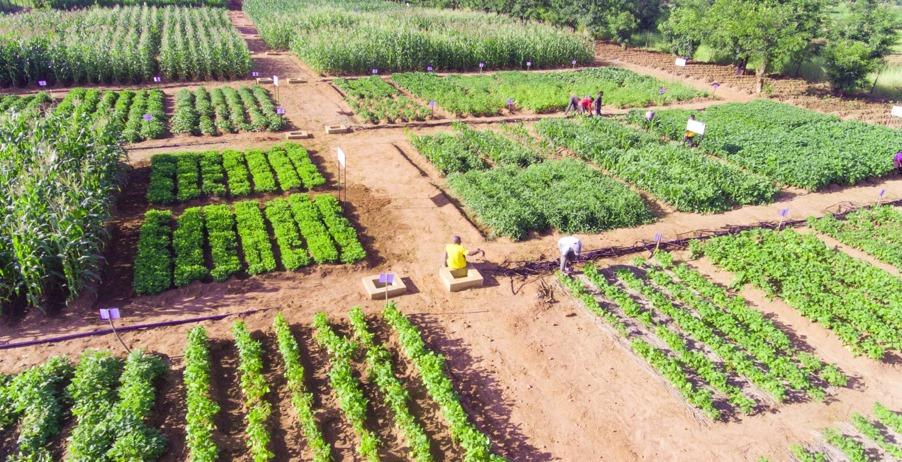 Objectives
This project has the following specific objectives:
 S.O.1 Develop climate-resilient integrated technological innovations to address the complex and diverse challenges affecting the agricultural and food systems in Malawi;
S.O.2 Enhance understanding of the opportunities and constraints for uptake of integrated technology options by farmers ;
S.O.3: Inform policy makers and scaling partners about the potential of integrated technological options to contribute to climate resilience and sustainability, and the enabling environment required for adoption
Main activities
The project is a multidisciplinary research initiative seeking to address these challenges by developing climate-smart, integrated technology options adapted to local conditions and the farmers' realities, accompanied by a thorough understanding of socio-economic conditions that drive or hamper adoption through a multi-institutional and multidisciplinary research effort. Emphasis will be placed on technologies that increase resilience to climate change with specific attention to sustainable soil and water conservation, integrated pest and disease management and post-harvest options.
Technological innovations will be designed and fine-tuned together with stakeholders and end-users in a participatory process involving innovation platforms, selection of technology options for on-farm testing by farmers, and farmer-managed on-farm experimentation and evaluation. Integrated action through collaboration among the diverse research partners and end-users will enable a holistic approach that considers the various aspects and dimensions of smallholders' livelihoods. The 8 CGIAR centers engaged in the country collaboration process in Malawi (CIP, CIAT, CIMMYT, IITA, ICRISAT, ICRAF, IFPRI and World Fish Center) and 2 EU based institutions (University of Liège and CIRAD) will collaborate together to achieve the objective of this action.
The national department of agriculture research (DARS) will be the main entry point and partner for the overall coordination and implementation of the project in close collaboration with CIP, the coordinator of the project. In order to ensure long-term sustainability in Malawi, the project includes also a strong component on capacity building through PhD education.
The field research will consist of a combination of on-station and on-farm experiments and evaluations. Experiments will be implemented on-station at selected research stations of the Department of Agricultural Research Services (DARS) and Aquaculture Research Stations under the Department of Fisheries. These are strategically located across the country and may include Kasinthula (Chikwawa), Bvumbwe (Thyolo), Makoka and Domasi (Zomba), Bembeke (Dedza), Chitedze (Lilongwe), Chitala (Salima), Mbawa (Mzimba), Lunyangwa and Mzuzu Aquaculture Research Station (Mzuzu), Mkondezi (Nkhata Bay), and Baka (Karonga). These activities will be complemented by on-farm trials involving participation of farmers' groups established across the 10 KULIMA districts.
Implementation Status
The contract was signed in December 2019. Activities have started by formal definition of the research programme by each partner allowing thus identification of areas for collaboration in order to promote more integration of technologies.
A Malawian scientist working through DARS has been identified and he is currently working towards development of the research topics for the PhD education, which will be articulated around the management of banana viral diseases. The PhD education will be carried out at the University of Liège that has the status of international diagnostic center for banana germplasm under Bioversity International.
The formal launch of the project was performed on the 22nd July 2020.
PRACTICAL INFORMATION
OVERVIEW
The project is targeting 10 districts of Malawi (Chitipa, Karonga, Mzimba, Nkhatabay, Nkhotakota, Kasungu, Salima, Chiradzulu, Thyolo and Mulanje)
Agriculture & Food Security
CGIAR centres EU centres (CIRAD and University of Liège) co-financing € 314,122
Mainly the Department of Agriculture Research Services (DARS)