Zantchito – Skills for Jobs programme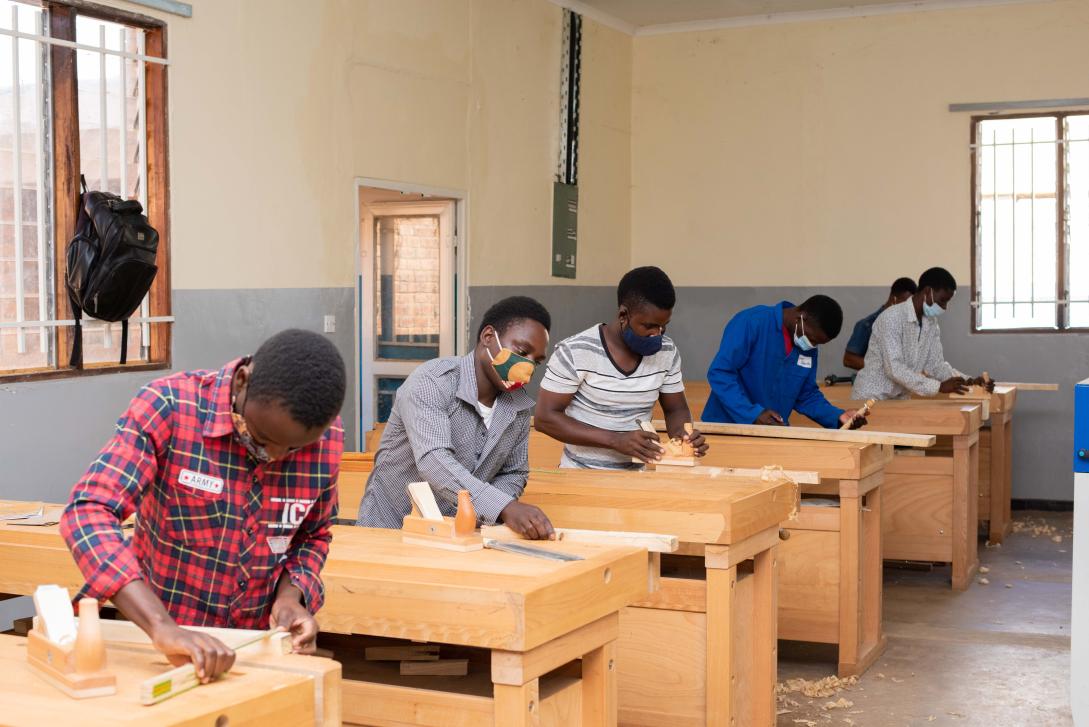 Overall objective:  to increase employability and self-employment opportunities available to young TEVET graduates and entrepreneurs, with special attention to women's needs.
Specific objectives:
To improve the workforce qualifications and access of TEVET graduates to employment

To promote entrepreneurial culture, sustainable enterprise creation and decent, formal jobs.
Results
Specific Objective 1: TEVET skills development
1.1 Equitable, safe and gender based access to TEVET and retention is increased
1.2 Quality and relevance of TEVET is enhanced
1.3 Improved management and monitoring systems of the TEVET regulatory bodies and training institutions and increased dialogue with private sector.
Specific Objective 2: Entrepreneurship development
Business Development Services umbrella body set-up; ii) professionalise entrepreneurship education; iii) standardise Entrepreneurship Education and Training; iv) assess capacity gaps of existing Business Incubators (BIs); v) pre-incubation / start-up service centres for urban areas; vi) assess needs, design and implement effective mentoring programmes.

Assess framework for entrepreneurs' readiness to access funding; ii) fund disbursement to qualifying candidates; iii) support financial service providers to develop MSMEs specific products; iv) client oversight and traceability tool for monitoring the use of funds.

Set-up a multi-stakeholder entrepreneurship policy dialogue forum; ii) analyse and address key legal and regulatory constraints affecting small businesses; iii) support review, formulation, legislative processes and implementation of related labour rights laws.

Mind-set change component: (i) documentaries showcasing gender-balanced entrepreneurial role models; ii) entrepreneurship pitch events.
Implementation Status
The financing Agreement was signed on 18 August 2020.
Component 1
Currently in contracting phase.
Component 2
Two contracts foreseen to implement the component have been signed and activity implementation is on-going. The remaining two contracts under this component are under process and will be signed in 2022 and 2023.
PRACTICAL INFORMATION
OVERVIEW
• International organisations including United Nations Agencies • Public and private TEVET providers • United Nations Development Programme • GOPA Worldwide Consultants GmbH