Europe Day 2022: Celebrations in Malaysia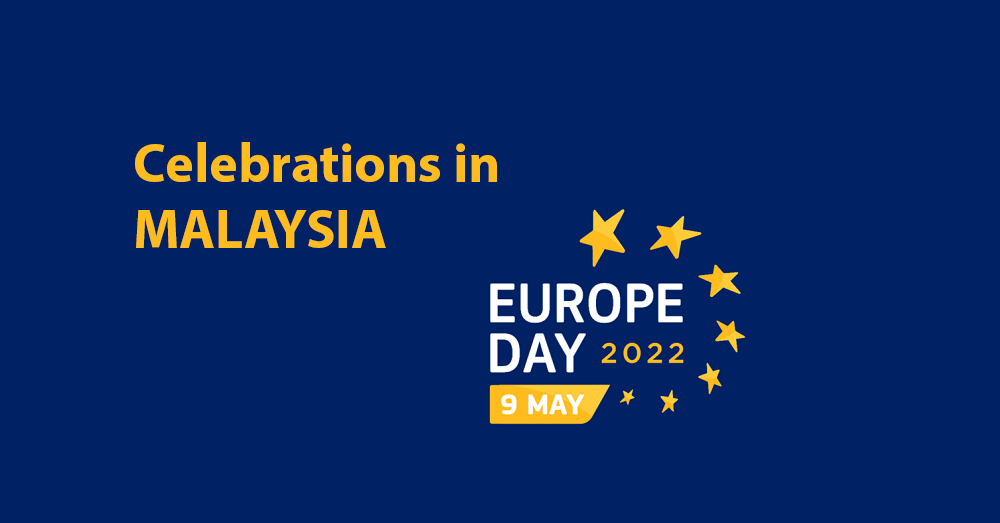 This year we mark the 72nd anniversary of the 'Schuman Declaration'. The declaration traces back to 9 May 1950 in Paris, when the French Foreign Minister Robert Schuman called on European nations to unite in the wake of the devastation of Second World War. Schuman's visionary idea set the wheels of European integration in motion and led to the birth of the European Union (EU) as we know it today: a force for peace, unity and solidarity in Europe and beyond.
Every year on 9 May we celebrate this date as 'Europe Day'. Every year in May, the EU institutions in Europe as well as its offices all over the world organise a variety of activities for all ages to celebrate Europe Day.
The Delegation of the EU to Malaysia is organising a series of online and offline activities this year, including:
Europe Day Dialogue -  Global Challenges in a Multipolar World
(RSVP here)
Europe Day Lighting Up
Regularly access this website for more info and updates.
Follow our social media: Twitter | Facebook | Instagram | Youtube
#EU4U
#EuropeDay2022