Team Europe assists in flood relief efforts
KUALA LUMPUR, 5 January 2022 – Staff members of the Delegation of the European Union to Malaysia and several EU Member States participated in a volunteer service at the Gurdwara Sahib in Petaling Jaya, Selangor.
Along with the EU Ambassador to Malaysia, Michalis Rokas, the Ambassador of Germany, Dr. Peter Blomeyer and the Ambassador of Croatia, Dr. Ivan Velimir Starčević, staff members of the Delegation and of other EU member states embassies assisted Gurdwara Sahib with packing and sorting of food and necessities that will be distributed to flood victims.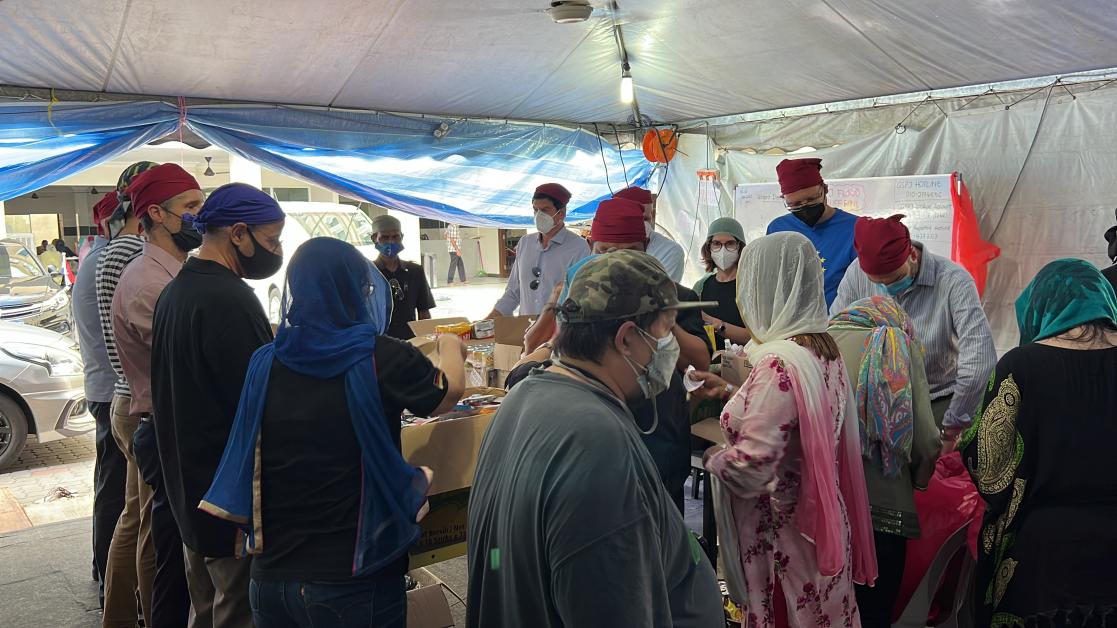 Ambassador Michalis Rokas said that, "it is a small token from the European Union Member States and Embassies in Malaysia, to show solidarity and bring relief to affected Malaysians. I would like to thank and commend Gurdwara Sahib for their tireless work coordinating the flood relief aid."
Over the past couple of weeks, the devastating floods in multiple parts of the country have uprooted the lives of thousands. To date, more than fifty people have died and tens of thousands have been displaced from their homes.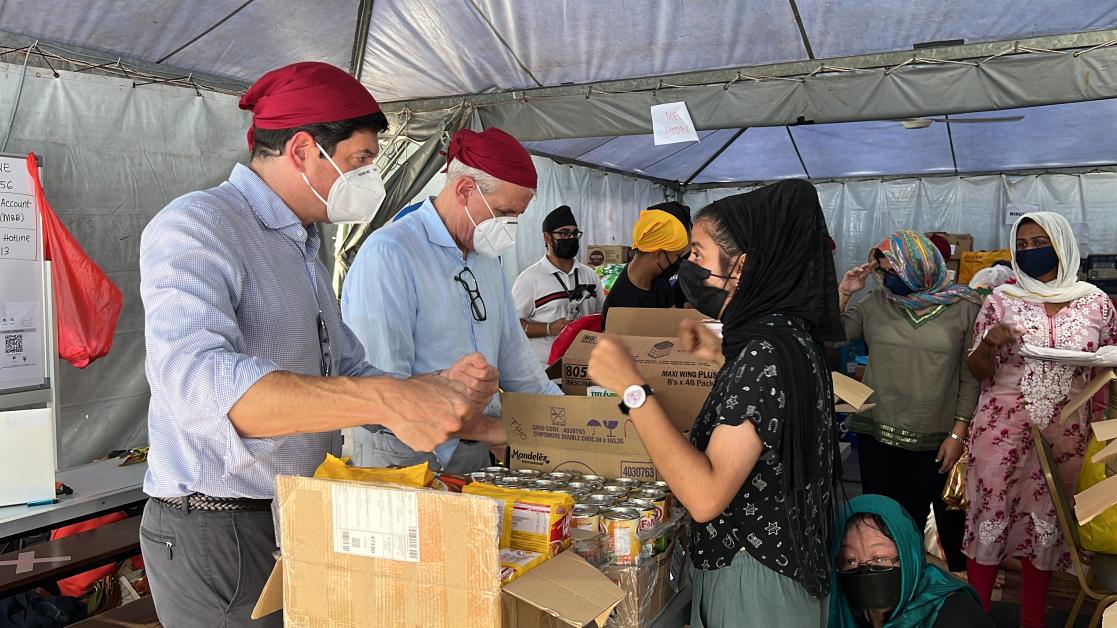 As an initial reaction, the EU Delegation staff had pooled their personal resources to provide relief aid in the Hulu Langat district, a badly affected area where one of our staff members resides.
This donation to the Gurdwara Sahib Petaling Jaya is a personal effort by the EU Delegation and the EU Member States embassies. In a Team Europe effort, we have pooled own resources as a gesture of solidarity with Malaysians.