Trade Success No. 4: Pierre Fabre in Madagascar exporting ingredients for anti-cancer medicines thanks to unique biodiversity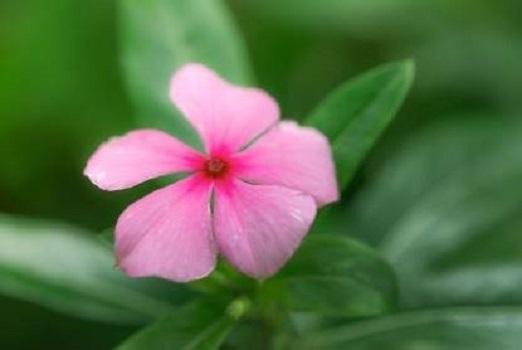 Endemic to Madagascar, periwinkle is an unassuming but potent plant. Known in Indian Ayurveda, Chinese traditional approaches and folk recipes handed down generation by generation, in present times it is appreciated by conventional medicine and used to produce anti-cancer medication.
Pierre Fabre, a French multinational pharmaceutical and cosmetics company committed to natural medicine, exports periwinkle from the south of Madagascar to Europe, mainly France, employing in the season up to 3,000 local farmers. They also export ECOCERT approved oringa and pink peppercorn. During harvesting time an additional 2,000 farmers benefit from the opportunities created by moringa and peppercorn exports.
The company promotes a holistic approach in their work and undertook a number of activities protecting and sustaining the natural richness and beauty of Madagascar. Biodiversity and conservation is what Mireille Rasoanaivo, representing Pierre Fabre in Madagascar has at heart. She understands too well the dangers of deforestation, sometimes brought about by the lack of education and no prospects of employment among the villagers.
Pierre Fabre reached 120 hectares. The activity demands patience and resources: plants need to be watered for about 1.5 months and the territory protected by guards, especially at the beginning when plants are vulnerable. Pierre Fabre has a plant nursery and created the very first private protected area in Madagascar, a natural habitat preserving the flora and fauna that appears in the south and is sometimes exclusively found here.
The objective is to protect the unusual biodiversity of the place. As awareness is still rather weak, it is necessary to employ guards to take care of the area. The Ranopiso Arboretum created by Pierre Fabre contains endemic plants from the region and bears witness to the richness of the Malagasy flora. All these activities are purely voluntary and not linked to any type of preferences or benefits offered by the authorities.
Exports of periwinkle and pink peppercorn are quite stable, but much more could be done in this region. Predictability is the essential condition, though. It is important to be well informed of all changes to the legislation, for example. This would allow companies like Pierre Fabre to think ambitiously, long-term and possibly bring even more operations to Madagascar.