THE 6th CIVIL SOCIETY YOUTH FORUM: "LISTEN TO THE YOUTH: THE PANDEMIC IN OUR LIFE"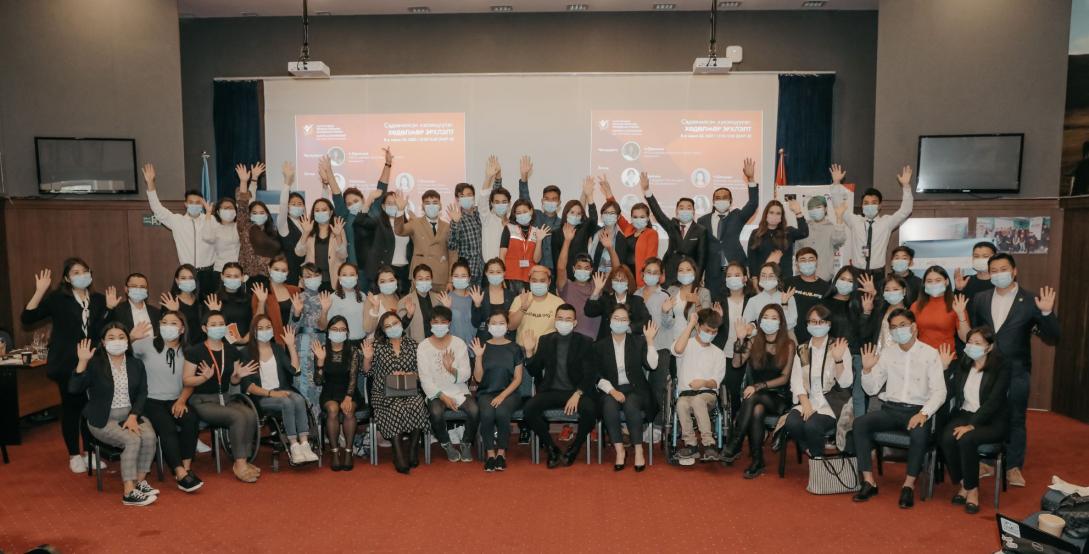 On 25 August 2020, on the occasion of Mongolian Youth Day, the Mongolian Youth Council organized the 6thYouth Civil Society Forum under the project "All for YOUth, YOUth for all" funded by the European Union. This forum was unique as it was held using both online platforms and in person. The forum was held under the theme of "Listen to the youth: The pandemic in our lives" and was co-supported by UNFPA.  
The forum was opened by Mr. Pierre-Yves Lucas, Cooperation Section Team Leader of EU Delegation to Mongolia, Ms. Koari Ishikawa, Head of Office for UNFPA Mongolia, and Ms. E.Sereeter, Coordinator of the Mongolian Youth Council. The forum was attended by 70 in-person participants including representatives of youth, government authorities and international organizations, youth NGOs that work in the areas of youth development and social participation, and youth development. More than 10,000 people from civil society organizations and youth nationwide participated and watched the forum live on zoom platform.
The 6th Youth Civil Society Forum held a panel discussion on 4 topics, namely: "Health", "Education", "Employment", and "Civic Space-Youth Participation". As a result of the forum, the participants developed and approved, upon unanimous vote, recommendations on issues and solutions on how to tackle the challenges on the four topics faced by the youth, and the recommendation is to be submitted to the respective government authorities for further consideration and implementation.
The "All for YOUth, YOUth for All" project, which aims to enhance CSOs' capacities to contribute to governance and development process in Mongolia through capacity building, networking, advocacy and research, is being implemented between 2020-2023 under the financial support from the European Union.
PRACTICAL INFORMATION
OVERVIEW