New platform helps Mongolian youth find opportunities for volunteering
The benefits of volunteering can be enormous for society, the community as well as individuals. This applies especially for the youth as it helps them to contribute to their community, learn new skills and even gain work experience. However, finding the right match, cause or organization to volunteer for has been quite challenging for Mongolian youth as there was a lack of information on where to find volunteering opportunities.
Fortunately, the http://ivolunteer.mn/ platform has been created and revived to solve this problem. With the financial support from the European Union and the Canada Fund, the platform has just been revived and relaunched under the "All for YOUth, YOUth for all" project carried out by Caritas Czech Republic in Mongolia, Mongolian Youth Council and Center of Citizenship Education.
We had the pleasure of talking with Baasannyam, one of the hundreds of volunteers registered on the platform, about his volunteering experience and views on volunteerism in Mongolia or how he benefited from volunteering.
A reason to engage
Baasannyam's dream is to build a better society that will be safe and convenient for children, the elderly and families. He feels that today's society is like a fierce competition for survival when he participates in social life. Thus, he decided to start volunteering with the intention of making a small contribution to the society he wanted. 
Problems & Solutions
When he started looking for volunteer work, he had difficulty finding comprehensive information about which organizations need a volunteer, what opportunities and chances he can gain from this work, and whether his contribution will be meaningful for society or not. Fortunately, he heard from his friend about the http://ivolunteer.mn/ website and started working as a volunteer photographer through the website. Since then, he has worked not only in photography as his hobby but also in areas for a better society.
Benefits of the volunteerism
"Not only do I contribute to the community through volunteering, but I am glad that volunteering has helped me make friends, learn new skills, advance my career and even feel happier and healthier. It also opened a door to see things in other aspects. I have learnt that no matter what work you do; you always get the benefit. I would like to suggest to all young readers not to postpone your goal of volunteering. Once you start volunteering, make a time for it and work from the bottom of your heart," he shares.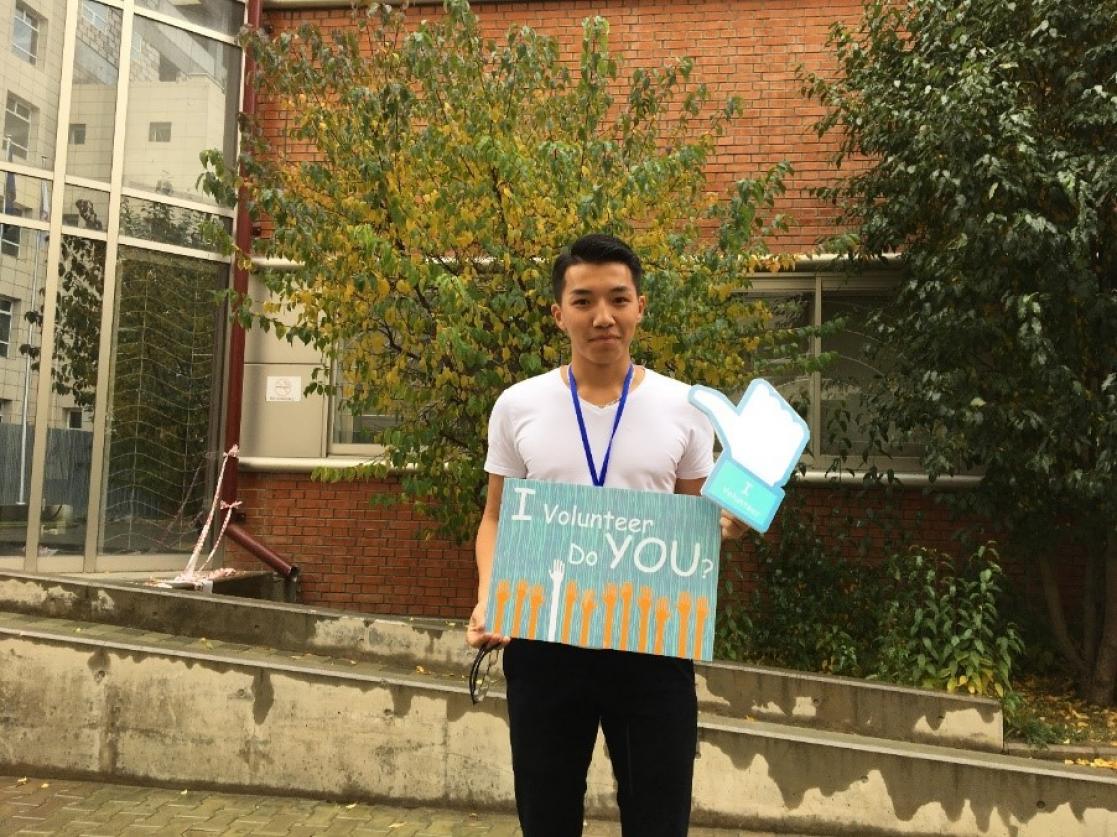 About iVolunteer.mn
The iVolunteer initiative was launched in 2015 and the iVolunteer.mn website is renewed as part of the Caritas' project "All for YOUth, YOUth for all" supported by the European Union and the Canada Fund. Ivolunteer.mn platform is a bridge for cooperation between government, international organizations, the private sector and youth, and provides an opportunity to develop and learn together, and to bring positive changes to society with the strong participation of young people. This website serves as an online platform that connects volunteers and volunteer-seeking organizations. Young volunteers also have the opportunity to get a verification of their work through this platform and to evaluate the organization in which they have volunteered.
PRACTICAL INFORMATION
OVERVIEW