Training on "Professional animal slaughtering and zero-defect hides and skins flaying technology"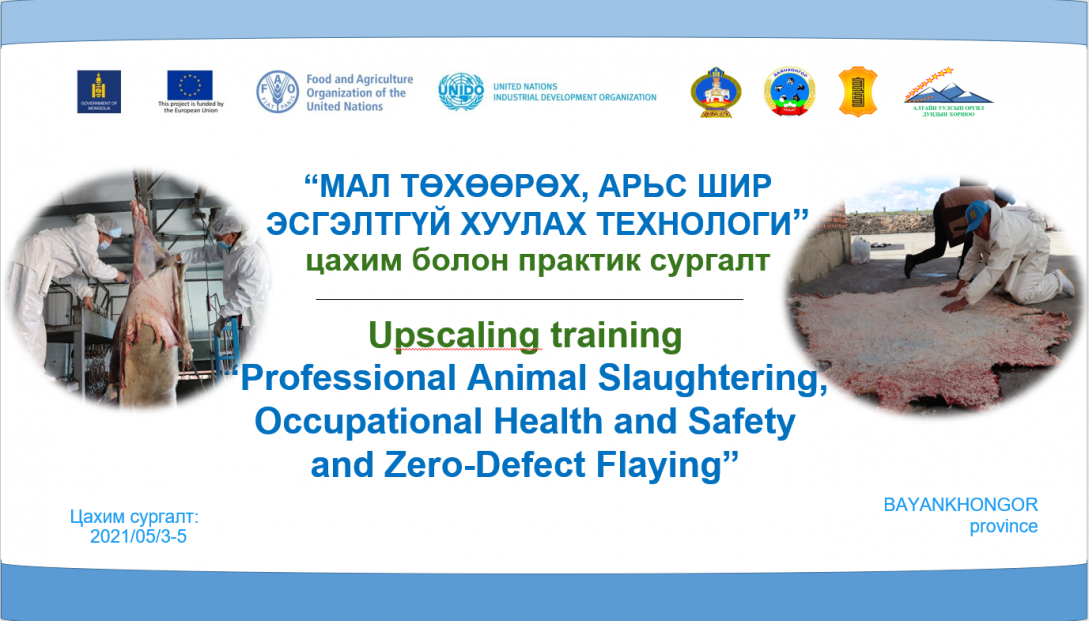 Bayankhongor is one of the aimags severely affected by the harsh winter in 2020. With aim to support the aimag with value added livestock raw materials and commodities manufacturing including meat and leather, and market linkages, under the EU funded SECiM project, UNIDO is upscaling its intervention with "Animal slaughtering and zero-defect hides and skins flaying technology" training. It was held for Bayankhongor virtually on 3-5 May 2021 and the practical demonstration with installation and use of the Static Flaying Frame (SFF) equipment technology will be organized in Bayankhongor in near future. The training was closed with warm remarks of Mr. Marco Ferri, Deputy Head of the EU Delegation in Mongolia, Directors of MoFALI and Governor's Office of Bayankhongor.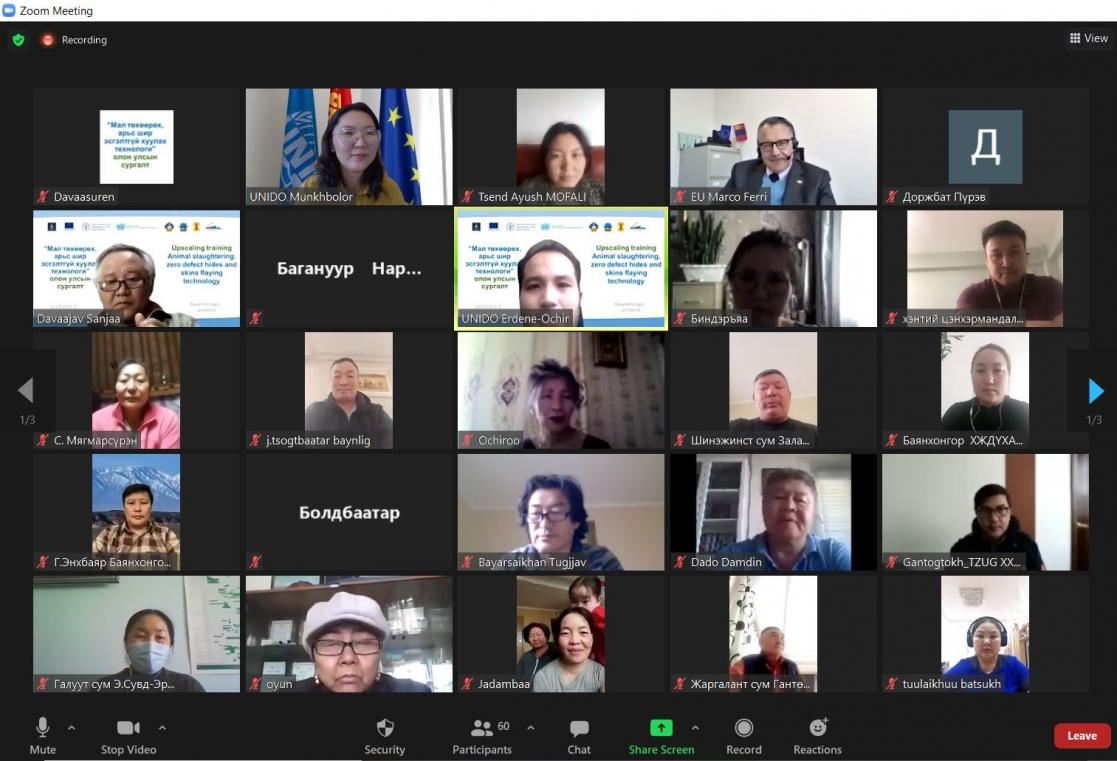 The training participants were over 80 people from abattoirs, slaughterhouses, incubator center, herders' cooperative, and Technical and Vocational Education and Training center (TVET), and other relevant organizations of Bayankhongor province as well as representatives of small and medium enterprises, cooperatives and public officers of other provinces, MoFALI and the sector Research and Development Center.
Partnering with MoFALI, Mongolian Association of Leather Industry, Altain Uulsiin Orgil cooperative, Bayankhongor Aimag Governor's Office, Food and Agriculture Department, Veterinary Lab, Ajilsag center, meat industry enterprises in Bayankhongor. 
The project, funded by the European Union, is jointly implemented by MoFALI, UNFAO and UNIDO. 
PRACTICAL INFORMATION
OVERVIEW