EU continues to support environmental protection and sustainable development in northern Montenegro
Head of the EU Delegation Oana Cristina Popa and EU Member States' ambassadors to Montenegro visited Pljevlja, where they discussed with representatives of the local administration, civil society and business community about the importance of environmental protection and opportunities for sustainable development of northern Montenegro.
Ambassador Popa recalled that environmental protection requires serious reforms, solid investments and a strategic vision to protect the most important natural resources, but also a knowledgeable, efficient and stable public administration, especially at the local level. "It is at the local level where the key reforms need to take place, in order to create a cleaner and healthier environment and prepare Montenegro for EU accession," said the Ambassador.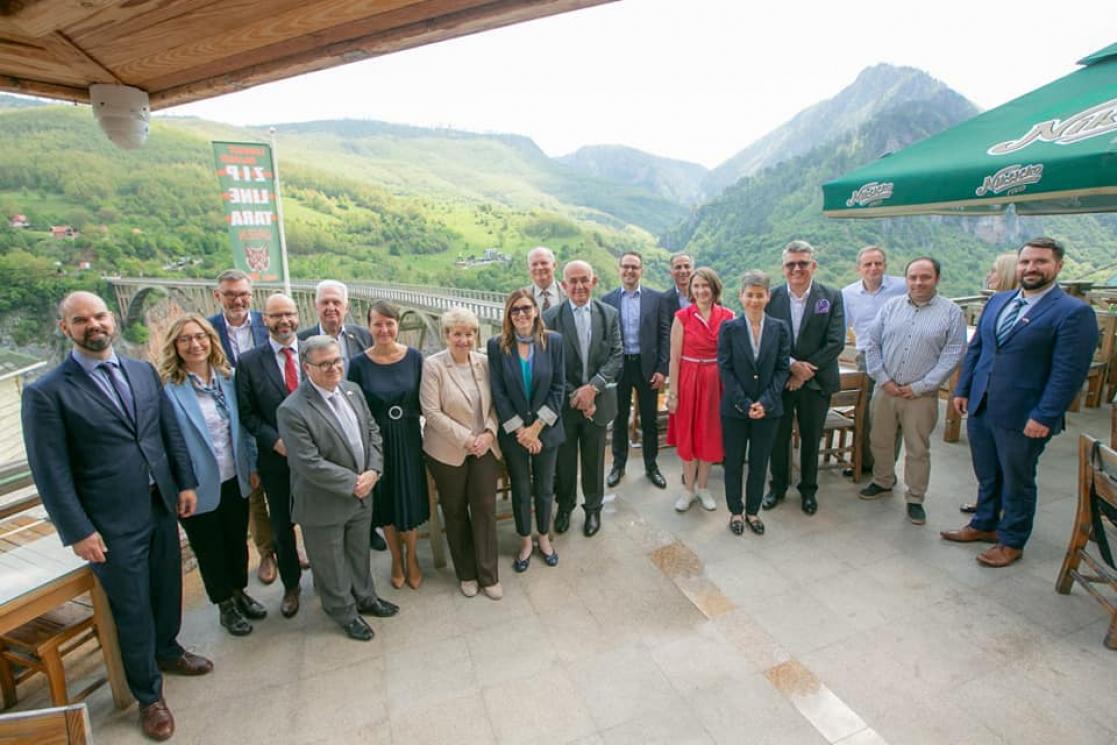 She announced the European Union's continued support for environmental protection in Pljevlja, recalling that the EU has already invested €3.5 million in building a wastewater treatment plant and is currently supporting a project that seeks to improve and expand Pljevlja's sewerage network.
"The EU and its Member States are happy to help the hardworking people of the northern region to  preserve and protect their environment and secure a greener and more prosperous future for the generations to come," said Ambassador Popa.
Ambassador of France, the current EU Presidency, Mr Christian Thimonier noted that, by visiting Pljevlja, the EU ambassadors wanted to point out the problems of the north of Montenegro and underline Europe's commitment to concrete solutions to those problems.
"During its Presidency, France will host a special meeting in Paris in June, which will aim to encourage the countries of the Western Balkans to make full use of European assistance. It is necessary for the citizens and for the whole region to feel the benefits of this assistance, in order to ensure prosperity and health of the population, but also to enable the creation of new jobs," Ambassador Thimonier said.
During their stay to Pljevlja, the EU ambassadors visited the famous Husein-pasha's Mosque and the Heritage Museum.