Europe House Opened in Podgorica
Europe House, formerly known as the EU Info Centre, was inaugurated in Podgorica, renovated, modernised, and adapted to the new needs of the wider community, dedicated to the promotion of the European Union in Montenegro. The ceremonial ribbon was cut by the Ambassador of the European Union, Oana Cristina Popa, the Chair of the Foreign Affairs Committee of the European Parliament, David McAllister, and the Deputy Prime Minister and Minister of European Affairs, Jovana Marović.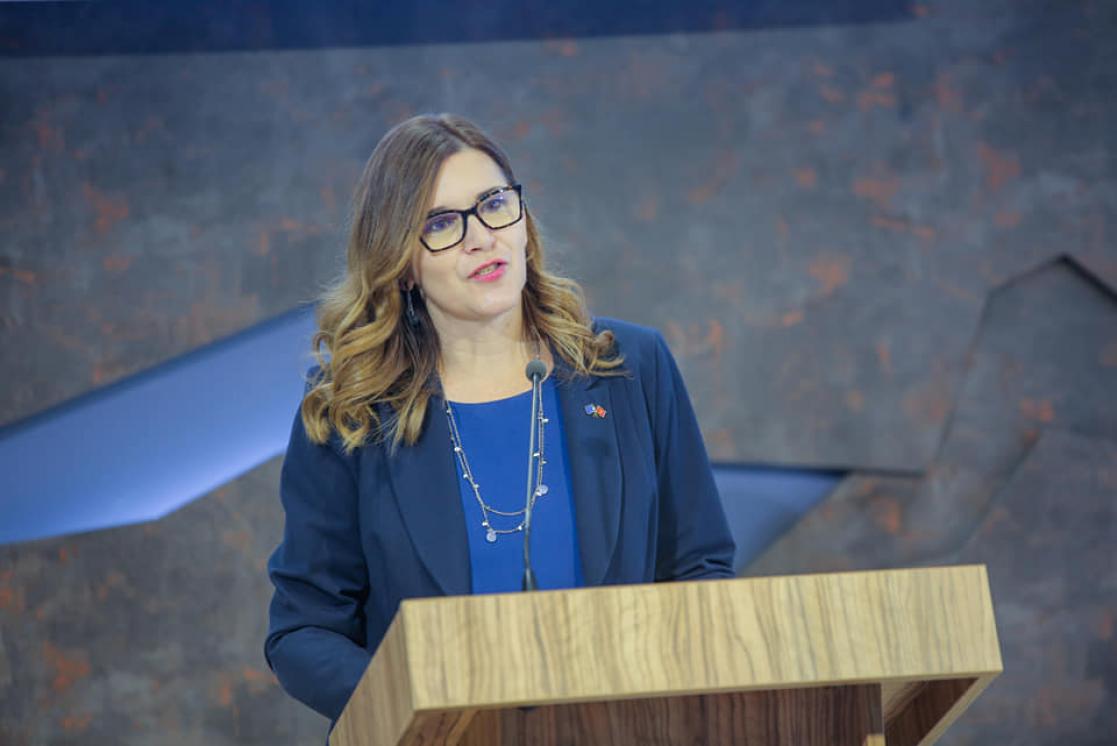 In her address, Ambassador Popa reminded that the EU Info Centre was opened in 2014 And that hundreds of events have been organised there since then, gathering thousands of people from different areas of society.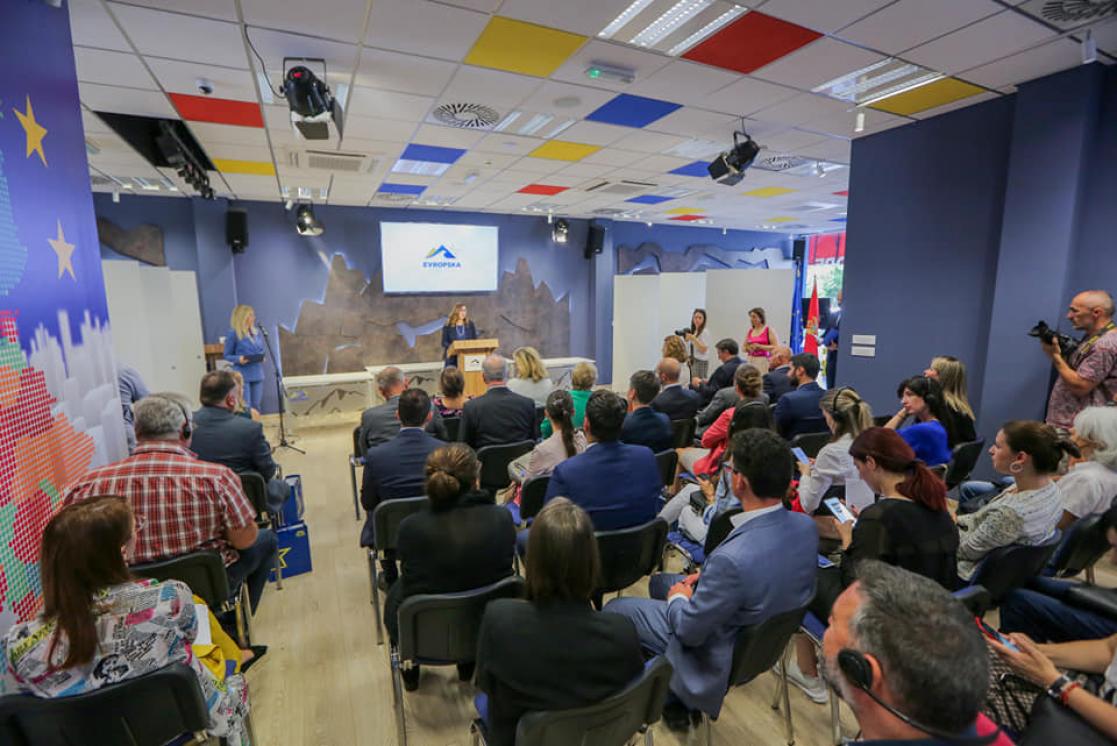 "It was the place to come to get to know the EU, its initiatives, policies, and projects. But times have changed. We have high hopes for this House. We want it to become a new hub for inspiring ideas, innovative thinking, networking and brainstorming. As we hope that the times of closed doors due to the pandemic are forever over, we hope that this space will connect people. People from all sides of the political and social spectrum. We hope it will give a much-needed impetus to the debate on the European integration, our values, and our joint future together," said Popa.
She emphasised that the Europe House will remain a place of exchange with the Government and other partners, such as policymakers, the civil sector, EU Member State embassies and others.
"We also hope to reach every single person in Montenegro with content relevant to them. We promise to work hard to achieve this. I personally will make sure to travel around the country with the help of the Europe House team, to speak to people, and connect with them," concluded the EU Ambassador.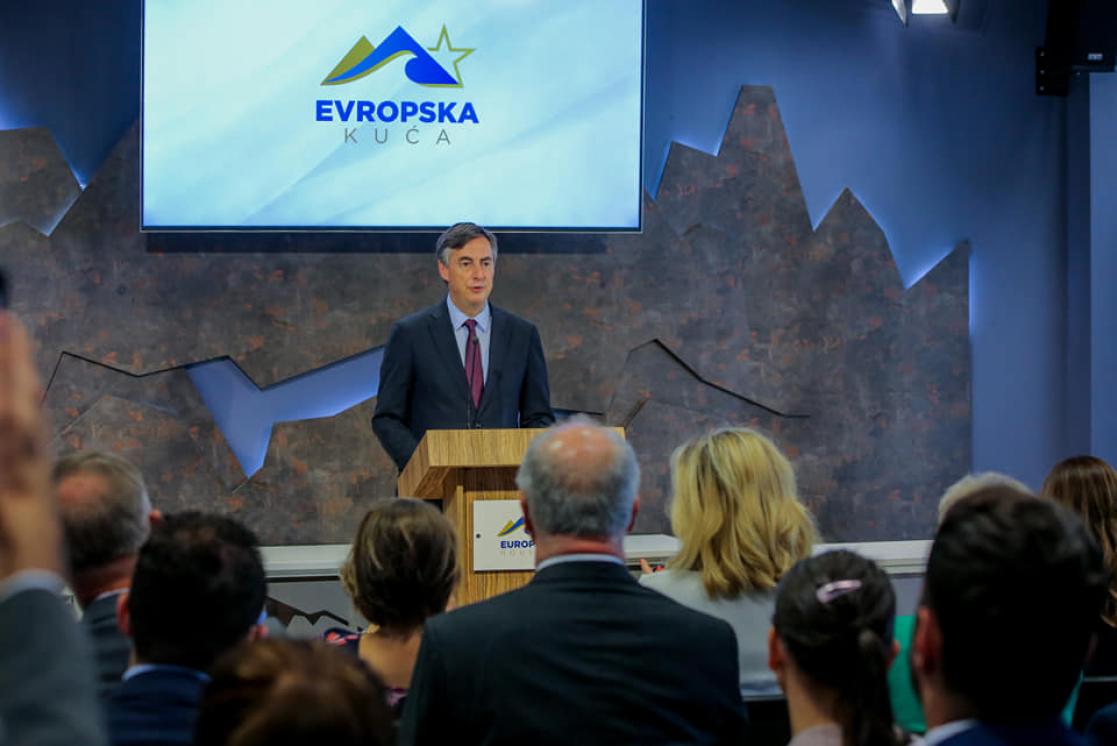 The Chair of the Foreign Affairs Committee of the European Parliament, David McAllister said that we testify to the transformation of the information centre in a truly open space for constructive debates and dialogue, symbolising the diversity of ideas and unity of European values.
"Our joint 'Europe house' has been built for decades. Democracy and pluralism are its foundation, fundamental rights are its walls, and solidarity is its roof. I hope that this 'Europe House' in Podgorica will be a mini model of our joint Europe house. With over 75% of citizens in favour of the EU membership, I hope that 'Evropska kuća' can become a constructive support for these aspirations. Montenegro belongs to the EU family, and we look forward to welcoming it in our joint Europe house," McAllister stated.
In her speech, Minister Marović stated that Europe House would help Montenegro bring the European Union closer to citizens.
"Here, we will have the opportunity to talk, to understand each other better, and to learn from each other. Montenegro belongs to the European family because we share the same values, history and future. For this reason, Europe House should be a symbol of European identity," the Deputy Prime Minister said.
Europe House, designed by Stanislav Nikičević, is located next to the Argentina Square. It is open to citizens, institutions, the media and non-governmental organisations which deal with EU projects or wish to do so. In addition to events and campaigns dedicated to European standards, Europe House is also available for organising workshops, seminars, exhibitions, lectures, press conferences and other promotional events.
.