Inclusive workshop for children with disabilities
The Ambassador of the European Union in Montenegro, Oana Cristina Popa, visited the horse club "Budućnost," which organised an inclusive workshop for students of the Resource Centre "1. June" and the primary school "Pavle Rovinski." During the workshop, the children had the opportunity to paint together with the theme "Autumn in my alley," after which they rode horses with the help of trainers, therapists, and teachers.
The workshop was organised as part of the project "A heart has to be given to everyone," intended for children and young people with disabilities, which was supported by the European Union. Ambassador Popa recalled that during the project, children and young people had the opportunity to spend time with horses, which, in addition to enjoyment and fun, was very useful for their treatment and overall development.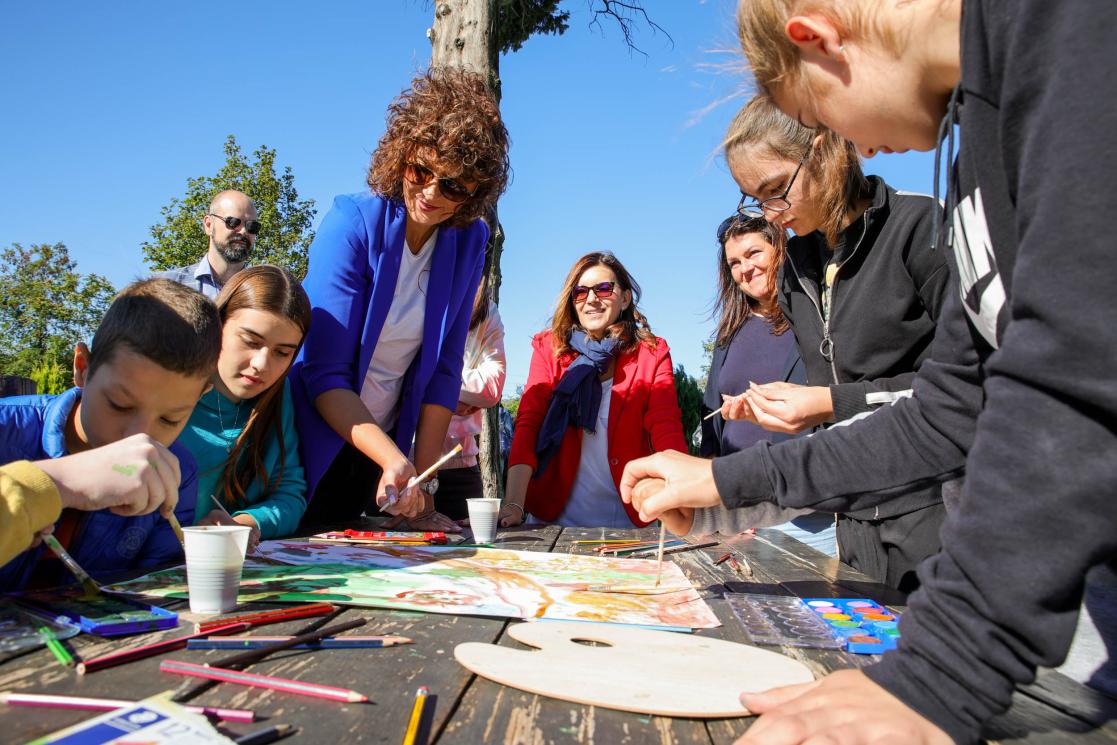 "I am always happy to see the EU's support making a real difference in people's lives, especially when it comes to vulnerable groups, such as children with disabilities. Today, I personally met some of them and I was truly impressed by their positive spirit, motivation, and energy to cope with the limitations imposed by their disabilities," said the EU Ambassador after the workshop.
During the three months of the project, the Hyporehabilitation Centre was opened in Bar, 100 therapies were organised through the hyporehabilitation programme for ten young people, training for therapists, and three workshops for children from the Resource Centre and other schools from Podgorica.
It has been known for centuries that riding a horse has a beneficial effect, not only physically, but also from an emotional, psychological, social, and educational aspect. In particular, hippotherapy has a positive effect on the normalisation of muscle tone, increases the range of motion, controls body posture, improves coordination, balance, circulation and breathing, and enhances concentration and attention. Companionship with an animal, where results are achieved through play and recreation, is what makes this type of therapy special.