Take a tour around Europe and win interesting prizes in 'EU at hand' online game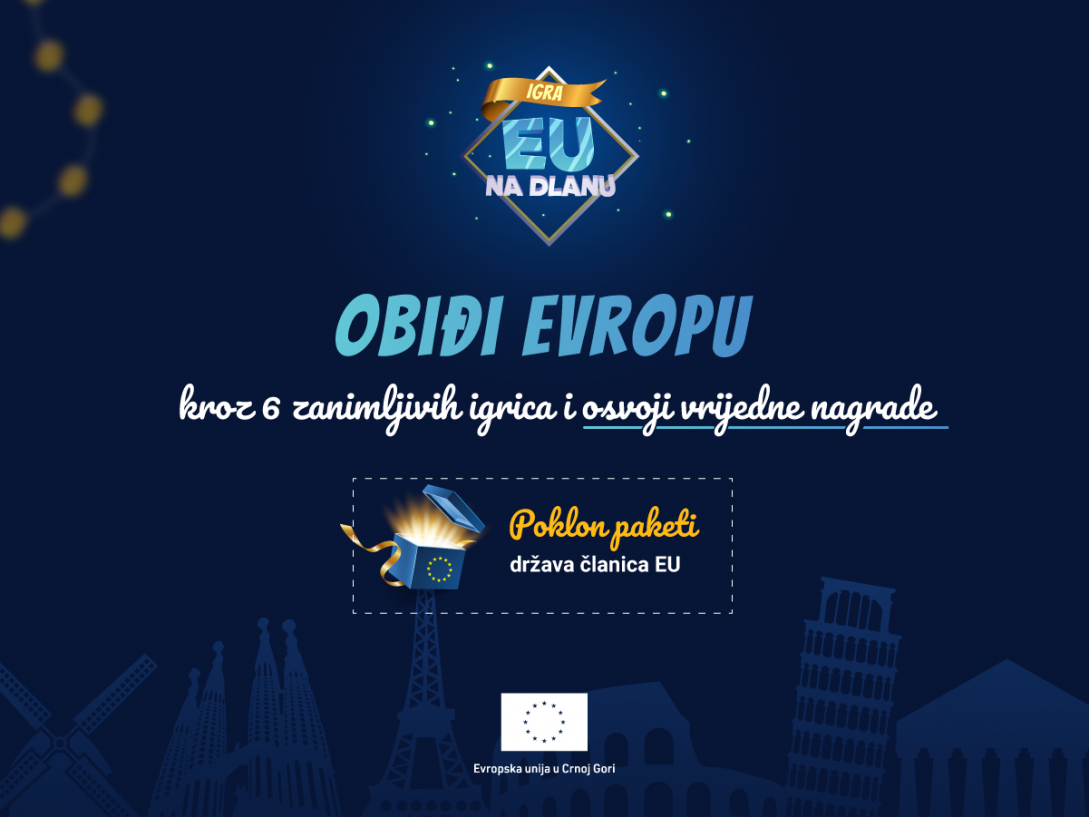 It's time to play. Our well-known online prize game entitled 'EU at hand' at www.eunadlanu.me has kicked off. The game consists of six types of questions about the European Union, its member states and Montenegro's European integration, with topics including geography, history, culture, entertainment and sports.
This year we have gone one step further and adapted the game to blind or partially sighted people, who can now participate and compete for prizes on an equal footing with their sighted counterparts. They can access the game from a desktop computer at www.eunadlanu.me/osi. When the game loads, the adaptive software is activated automatically. We have developed this part of the game as per recommendations from the NGO Association of the Blind of Montenegro.
The 'EU at hand' game starts with dice throwing, after which the figure begins its 'journey' through the European Union. The country you will 'visit' and the difficulty of the question are determined by the number you got in dice throwing. The game lasts 10 minutes on average, during which time you need to go around all 48 fields, which is also the maximum number of points.
The prizes include gift sets prepared by the embassies of EU member states. A total of 23 contestants will earn a prize and their names will be randomly drawn on 19 and 31 May. To enter the prize draw, you need to score at least 28 points.