The Youth Employment Fair "Cross Border Net. The Working Job Fair" was held in Berane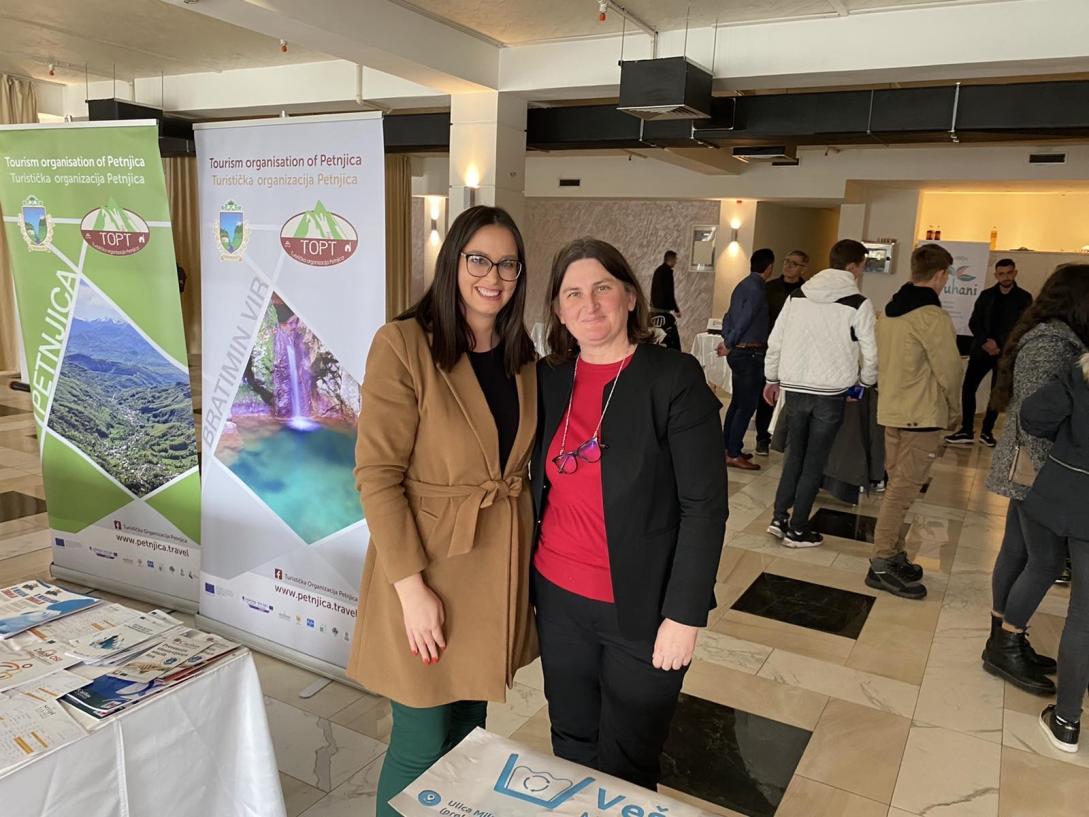 The Youth Employment Fair "Cross Border Net. The Working Job Fair," which was held in Berane, brought together representatives of institutions, businesses, the non-governmental and educational sectors, and the employment and youth work sectors in the hall of a Berane hotel.
The Youth Employment Fair is part of the PRAXIS project, which aims to support young people in gaining practical work experience and creating new opportunities for employment in the border area of Kosovo and Montenegro.
The Head of the Directorate for Bilateral Cross-Border Programmes, Nada Pejovic, addressing the audience, pointed out that the cross-border cooperation between Montenegro and Kosovo started in 2010 when the first activities on the development of the Cross-Border Cooperation Programme from 2011 to 2013 were launched.
"That cooperation continued as part of the new financial perspective of IPA II, within which the PRAXIS project was financed, and it is expected to continue within IPA III," said Pejovic.
The manager of the Municipality of Berane, Marko Lalevic, said that the Municipality of Berane's cooperation with the non-governmental sector is at a high level and that together they are aimed at improving the young people's quality of life.
The Director of Caritas Montenegro, Marko Djelovic, and the coordinator of the PRAXIS project for Montenegro, Lidija Vulevic, spoke about the project, project activities, and achieved results.
The Fair was attended by 116 participants, about thirty exhibitors from secondary and elementary schools, organisations dealing with youth employment programmes from the project region, business sector representatives, as well as other partner organisations from the three target municipalities.
The European Union, through the IPA II Cross-Border Cooperation Programme Kosovo - Montenegro, is financing the "Praxis" project with approximately €332,997.05 in grants. The main organiser of the project is Caritas Kosovo with other three partners: Caritas Montenegro, the Centre for professional education and counselling "QAKP Gjon Nikolle Kazazi," and the Municipality of Berane. The project is implemented in Kosovo in two municipalities: Djakovica and Klina, as well as in Montenegro in three municipalities: Berane, Petnjica, and Gusinje. The goal of the project is to increase the employability of young people in Kosovo and Montenegro by providing career counselling, acquiring basic skills, internships, and the possibility of volunteering.