First activity on Anti-Money Laundering and counter-terrorist financing in Mozambique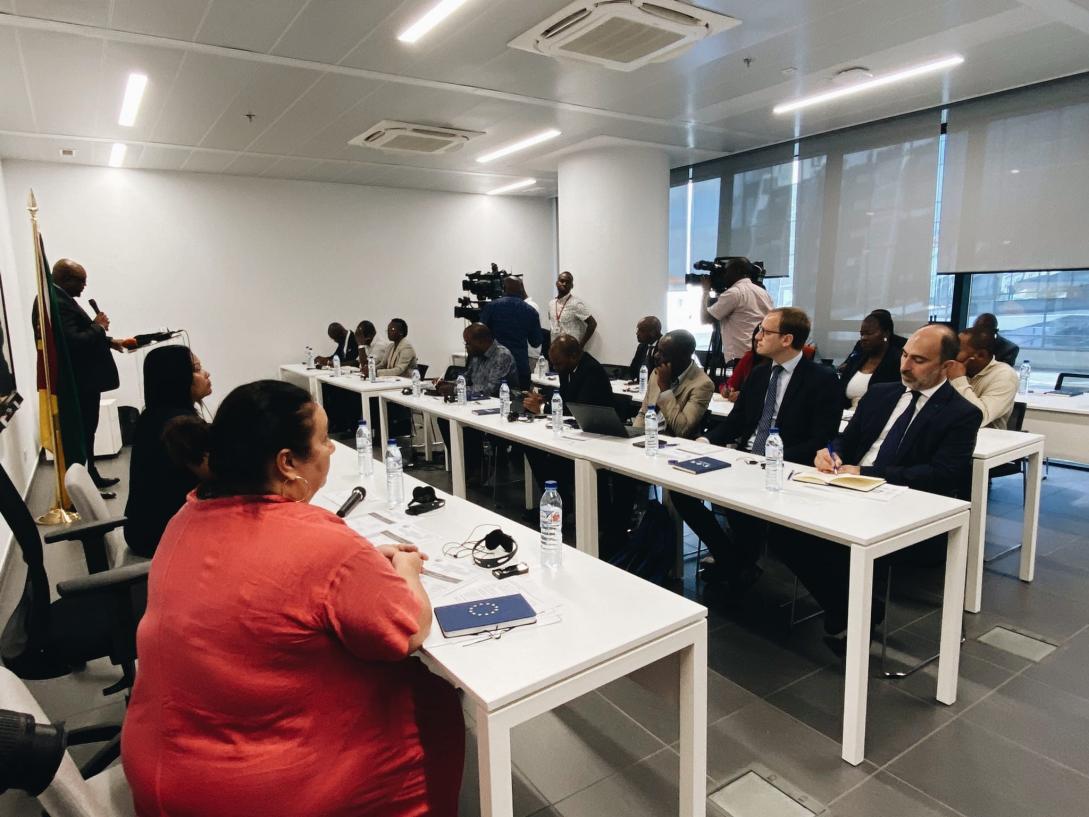 © AML/CFT MOZ 2023
The EU-funded Global Facility on anti-money laundering and counter-terrorist financing (AML/CFT), in coordination with the Mozambican authorities, hosted in Maputo, Mozambique, the first activity on AML/CFT, as part of the Technical Assistance Coordination Committee launched two weeks ago to support Mozambique's efforts to exit the Financial Action Task Force Grey List.
The Permanent Secretary of the Ministry of Justice, Constitutional and Religious Affairs, Didier Malunga, highlighted at the opening ceremony that the implementation of money laundering and terrorism financing reforms is a priority for the Government of Mozambique, including strengthening compliance with obligations to prevent the phenomenon in highly vulnerable sectors and entities, such as banks, insurance companies, real estate, exchange offices, casinos, law offices and gaming houses.
The three-day workshop has allowed participants to exchange views and further their expertise on the Financial Action Task Force standards on availability and accessibility of beneficial ownership information, assessment of money laundering and terrorist financing risks associated with the misuse of legal persons and arrangements in Mozambique, the design and implementation of mitigating measures as well as emerging trends and specific topics related to the increasing importance of beneficial ownership transparency throughout jurisdictions across the world.
The EU Delegation Head of Cooperation in Mozambique, Paula Vazquez Horyaans, noted that "money laundering and the financing of terrorism pose a serious threat to the integrity of the economy and to the security of citizens in all countries. The EU and its Member States have gone a long way fighting these crimes. We are happy to share with Mozambique our experience".
For his part, Team Leader of the EU Global Facility David Hotte praised the partnership between the EU and Mozambique, stressing that "only two weeks after the launch of the Technical Assistance Coordination Committee in Maputo, the EU Global Facility is already delivering concrete and precisely tailored support activities to the country. This is a proof of the reactivity and efficiency of our group of experts, and also of the proactive and collaborative approach of the Mozambican authorities to strengthen their AML/CFT frameworks, which should be commended".
Mozambique's efforts regarding the establishment of a beneficial ownership register is being supported by EU Global Facility together with the World Bank.