Solutions Strategy for Afghan Refugees Core Group chaired by EU holds consultations to mitigate challenges faced by Afghan Refugees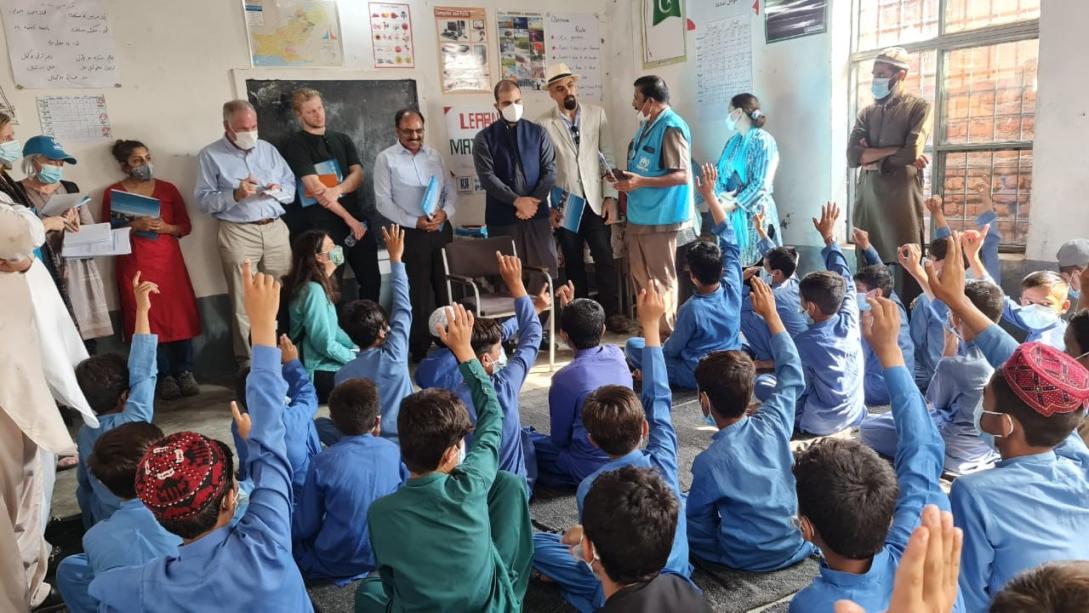 Mr. Siddique Bhatti, Development Advisor, took part in joint Solutions Strategy for Afghan Refugees (SSAR) Core Group Education Consultation Mission to Haripur along with UNHCR, UNICEF, UK, ECHO, Korea, Netherlands, Denmark and USAID.  The KP government officials from the office of Peshawar Commissioner for Refugees also joined at the camp.
To mitigate challenges faced by Afghan Refugees, especially post-Taliban takeover of July 2021, an SSAR Core Group has been created. The Head of the European Union Delegation to Pakistan chairs this groups while EU Delegation and the EU humanitarian wing  ECHO have been attending technical meetings. The recent SSAR core group mission to Haripur on 16 August  is a continuation of consultation process and the findings are directly relevant to education inputs of donors through UNHCR.
Education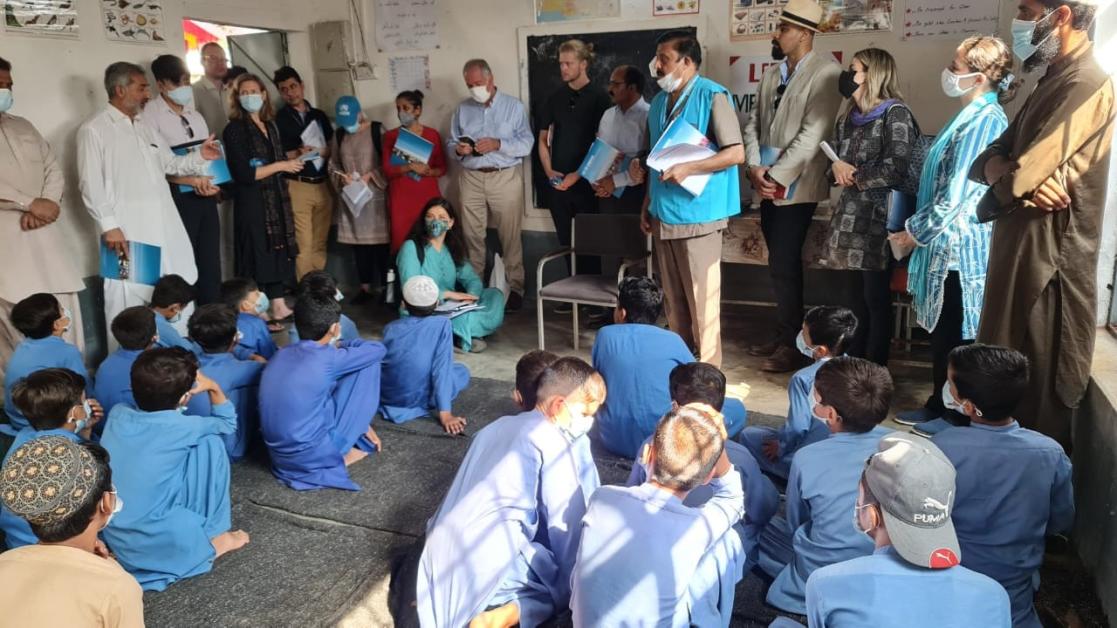 For the education consultations, the SSAR Core Group visited a boys class of 5th grade, having interaction directly with the students to observe their issues as well as with the  teachers and discussed the challenges faced by them. The group also met with Parent Teacher Council (PTC) from earlier RAHA project who also have some members from the refugee village. Visitors also met with a group of Male Outreach Volunteers (OVs) from Panian and Padhana Refugee Villages who explained about their role during COVID-19 and Polio vaccination campaigns.  The last batch in education that the visiting group had interaction with was the DAFI scholars.  It transpired from the meeting that the scholars were happy with their achievements.  Nevertheless, the demand for scholarships is more than availability of scholarships. It was agreed that the increase in scholarship should put on the agenda of next SSAR meeting.
TVET Institute visit
The visiting group was explained that TEVTA Haripur has two streams of programmes (i) Regular program of TEVTA, funded by EU and others and being implemented by GIZ which has 30% admission quota for Afghan Refugees and (ii) UNHCR top up program of 6 month course where the ratio of Afghan nationals and Pakistani nationals is 50:50.  The Afghan nationals must have Pakistan Origin Registration (POR) cards for enrolment.
The students were associated with UNHCR programmes and were satisfied with training content and delivery.