European Research Council webinar for researchers in Russia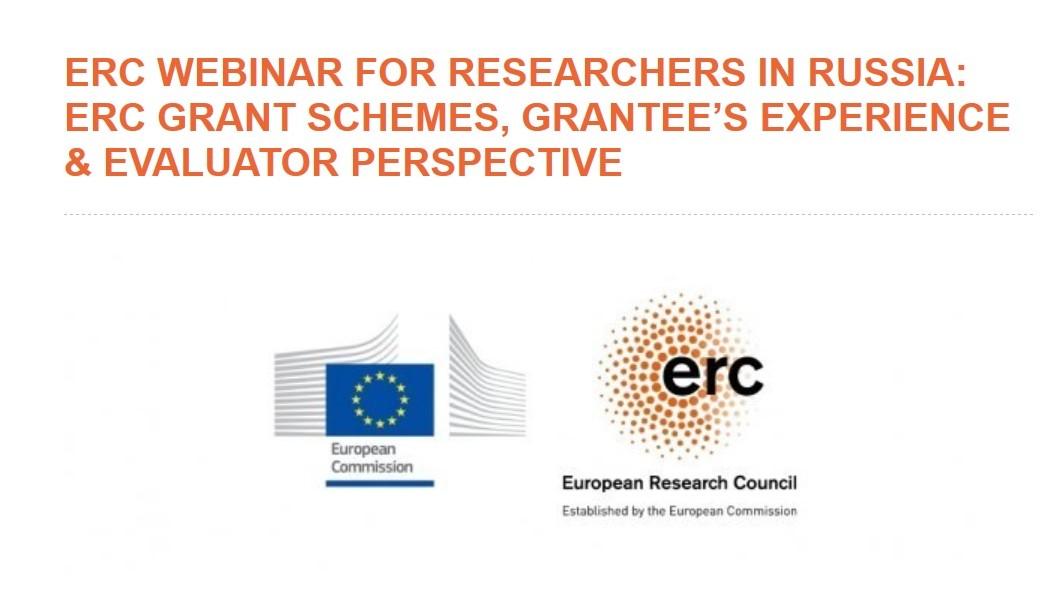 The webinar for researchers in Russia will take place on 8 October 2021 from 10:00 to 11:45 Moscow time via Cisco WebEx.
The webinar will be opened by Nektarios Tavernarakis, Vice-President of the European Research Council, Irina Kuklina, Executive Director of the International Centre for Innovations in Science, Technology and Education (ICISTE/MNIOP), and Richard Burger, Policy Officer – Science, Technology and Innovation cooperation with Russia and Central Asia, European Commission Directorate for Research and Innovation.
Then, ERCEA Head of Sector Alice Rajewsky will present ERC funding opportunities and provide practical information on how to apply, while ERC Panel Member Alexei Starobinsky and ERC grantee Evgeny Skvortsov will share their experiences and give advice to applicants based in the Russian Federation. The webinar will continue with a Q&A session.
The
of the webinar and the
are enclosed.
Presentations:
---
See also
PRACTICAL INFORMATION
OVERVIEW
-