Online discussion "Think globally, act locally: How civil society tackles climate change"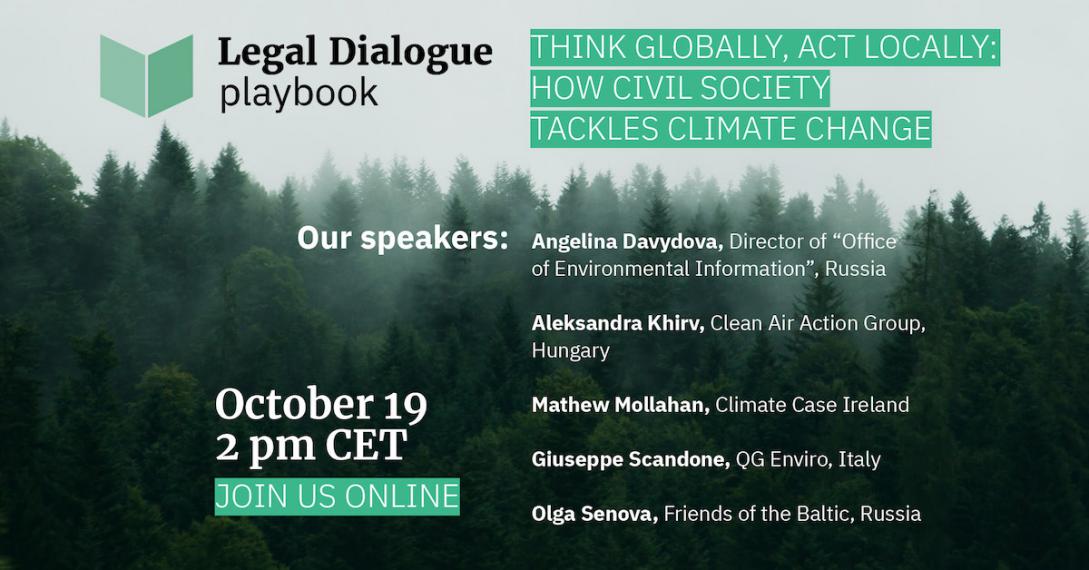 From the green shores of Ireland, across the European mainland and all the way to the beautiful city of Saint Petersburg, climate change is increasingly affecting both ecosystems and our lives. Forest fires in Greece and Russia, tornados in Czechia and Italy, deadly floods in Germany… We've seen all these climate-fuelled disasters in Europe only during the past year. While governments are more or less active in adopting system-level changes, civil society is acting now and bringing many positive changes.
Come meet the people who are championing ingenious approaches to counteract climate change in Hungary, Ireland, Italy and Russia. We will talk about the tools that had an impact in their countries and the ways you can use them in yours.
The discussion will take place on 19 October, at 15:00 (UTC+03) and will be held in English with Russian translation.
Our speakers:
Angelina Davydova, Director of "Office of Environmental Information", Russia
Aleksandra Khirv, Clean Air Action Group, Hungary
Mathew Mollahan, Climate Case Ireland
Giuseppe Scandone, Secretary, QG Enviro, Italy
Olga Senova, Friends of the Baltic, Russia
The event is supported by the Transition programme of the Ministry of Foreign Affairs of the Czech Republic and by the European Union.
To join the discussion, please register until 18 October