EU awards grants to support Agro-business Development in Sierra Leone
Under the Jobs and Growth Programme, the European Union will invest 90 million New Leones to support the development of four key organic value chains: cocoa, cashew, pineapple and sweet potato. This is  to contribute to  value addition in the sectors  which will contribute to jobs creation in rural communities, particularly for youth and women.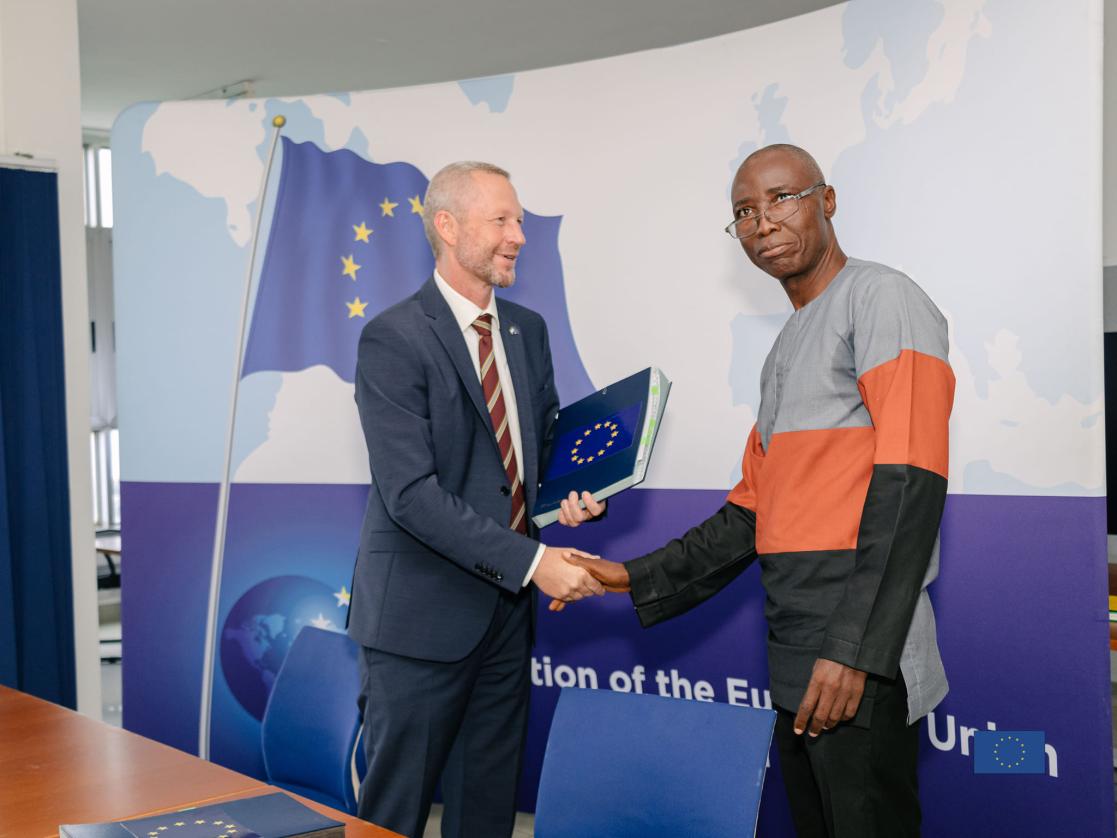 At the signing and grant award ceremony at the Delegation of the European Union yesterday, EU Ambassador Manuel Müller stated that "Agriculture technology and innovation are critical to develop an efficient manufacturing and processing industry, pulling productivity, ensuring value addition and access to market."
Agriculture constitutes the backbone of Sierra Leone's economy. It is also a priority sector in the partnership between the EU and Sierra Leone which will  promote sustainable socio-economic development of the country.
According to the EU Delegation's Head of Cooperation, Gerald Hatler: "Previous EU support has allowed Sierra Leone to tap into the growing demand for organic products in Europe. Cocoa is a concrete case where Sierra Leone has recently proved to be competitive taking advantage of the organic premium for its smallholder farmers.  The Agro-tech support will pursue these EU efforts, offering high value market opportunities for the country."
 The European Union has been providing support to smallholder farmers to improve on the quality production of cocoa, to increases their incomes and livelihoods. This objective of the intervention is to make Sierra Leone cocoa's more attractive and competitive in the international market.
The support is also aiming  at implementing a policy shift towards engaging more directly with the private sector. Technology innovations are critical to tap the agricultural potential of Sierra Leone and to  strengthen the resilience of the economy. Investing in agriculture supports job creation and reduces Sierra Leone's vulnerability to economic shocks.