On the International Peace Day, Ambassador Muller reaffirms EU's commitment to supporting Peace, Democracy and Development in Sierra Leone
The European Union provided financial support to the Independent Commission for Peace and National Cohesion (ICPNC) to convene a national symposium at the Bintumani conference centre, in collaboration with Irish Aid, the Government and other partners, to advocate for ending tribalism, and building a peaceful and nationally cohesive Sierra Leone.
The event brought together a wide range of stakeholders across the country drawn from the civil society, youth and women groups, religious and traditional leaders, political party leaders, the international community and the media, under the local theme: "End tribalism. Build Peace and National Cohesion."
Addressing the audience, Ambassador Muller said that "peace is an investment, which calls for the participation and engagement of all". He added: "Especially if there is something to heal, inclusiveness is of highest importance."
He noted that there is no development without peace, and that democracy and peace are both sides of the same coin and the cornerstone for sustainable, resilient and prosperous nations across the world.
He recalled that celebrating International Peace Day brought to his mind former French Foreign Minister Robert Schuman, whose vision of European integration shaped what later would become today's European Union, a global economic and political actor.
Ambassador Muller highlighted that Sierra Leone has made notable progress in the consolidation of peace and democratic governance since the decade long civil war that ended in 2002.
He noted that at this time, when a positive peace is needed, it is even more important to rekindle efforts towards national unity, fostering values of national cohesion through constructive and inclusive dialogue. 
Stressing that the full respect for all human rights of all people is an important element of a positive peace, he reiterated that the European Union will continue to support the electoral process in Sierra Leone.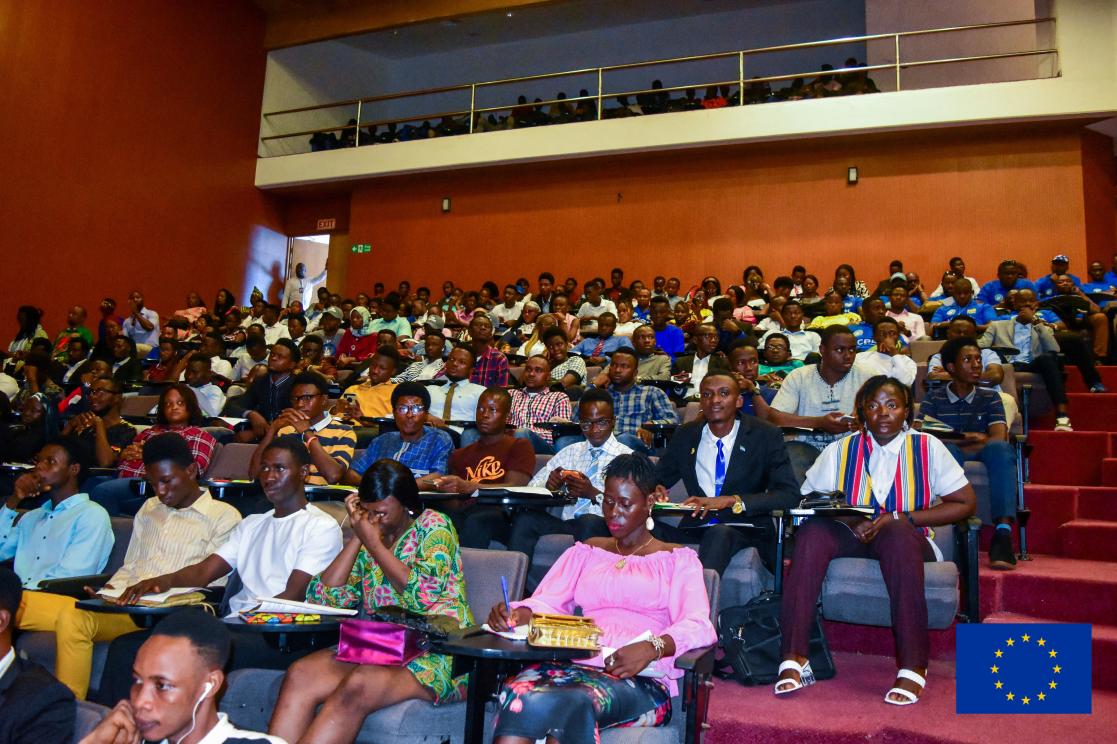 "The EU, as a reliable and strong partner of Sierra Leone, has supported the country's transition from a brutal decade-long civil conflict to a nation that is working towards building its democracy, despite the challenges," he said.
He commended the Government's efforts to consult and dialogue with important stakeholders of the Sierra Leonean society, adding that at this stage, for national dialogue and unity to continue, it is crucial to further engage Sierra Leoneans and bring more people from all sections of society to the table to forge a path for the development of Sierra Leone.  
He assured that the European Union remains committed to continue supporting Sierra Leone's governance reforms for a better and prosperous nation. It is encouraging to see that Sierra Leoneans want to build and foster social cohesion among all people of Sierra Leone.
The Irish Ambassador to Sierra Leone, Claire Burkley, noted that peace is strengthened and sustained through meaningful and sincere dialogue among competing political actors, building strong institutions and respecting the rule of law.  
She said that for peace to prevail, the promotion and protection of fundamental human rights, free media and a conducive environment for the civil society to operate are crucial.
"As we approach the 2023 elections, let us promote peace through the conduct of credible, inclusive and peaceful elections. These are central elements of peace building in post conflict societies like Sierra Leone", Ambasador Buckley remarked.  
Member of the ICPNC Board, Alhaji Conteh explained that the mandate of the Peace Commission is mandated is to come up with strategies in order to maintain peace, harmony,  national cohesion and prosperity of  Sierra Leone.
The Minister of Political and Public Affairs, Foday Yumkella and the main opposition leader in Sierra Leone Parliament, Chernor R.M Bah, committed to supporting consolidation of peace and unity in the country.