30 Years of European Cinema in Singapore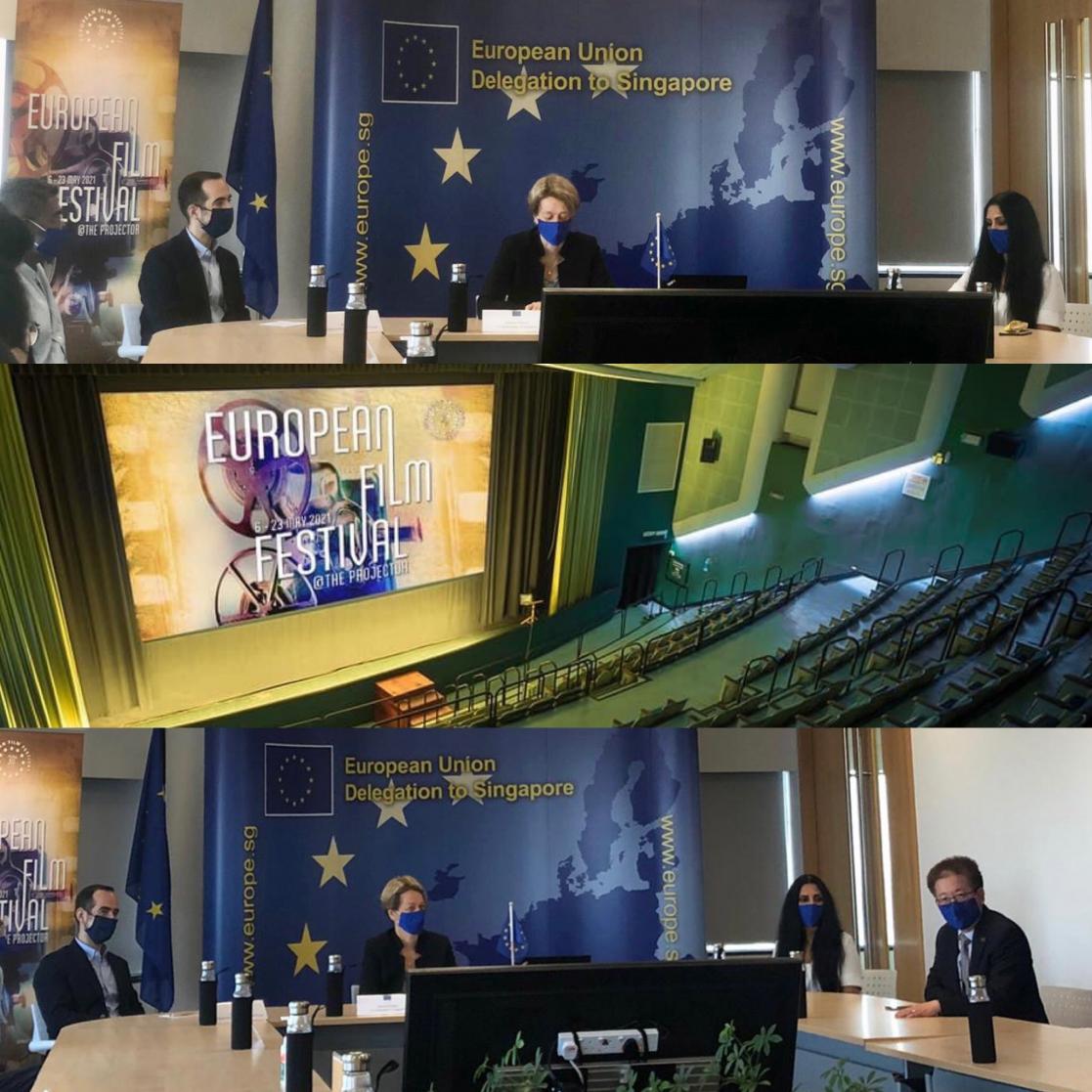 This year's festival presents 23 films over a longer festival period, reflecting on the diversity of perspectives, histories, languages and cultures from across Europe.
While the films showcased in the festival may belong to a specific country, they are all representative of Europe's common cultural heritage. 
Says Barbara Plinkert, European Union Ambassador to Singapore: "The European Film Festival's landmark 30th edition takes place at an unprecedented moment in time as the Covid-19 pandemic continues. In these truly trying times, many of us have reached out to the arts in its many forms — be it literature, music, or films. In the current context, when travel remains a challenge, cinema offers us just the lens we need to experience and understand the many complexities and cultures that shape and define our world and make it what it is."
EUFF 2021 Featured Country and Opening Film: Portugal is the featured country this year and opens the festival with its film Parque Mayer on 6 May 2021. The comedy-drama set in 1933 Lisbon, is a roller coaster of emotions, amusement and entertainment as it tells the story of a theatre in Parque Mayer, Lisbon's theatre and entertainment district. All kinds of goings-on take place during rehearsals for a new variety show — unrequited love, personal dramas and a constant battle against censorship, accompanied by skillful attempts to circumvent it. 
Celebrating 30 Years of European Cinema: In celebration of its 30th anniversary, EUFF presents a free public screening of the Portuguese film Parque Mayer on 12 May at 8pm. Members of the public can book their complimentary tickets online from https://euff.com.sg/tickets. Tickets are available on a first-come-first-serve basis. 
EUFF 2021 Closing Film: For the first time and as part of its 30th edition, EUFF also presents a closing film on 23 May — Master Cheng from Finland by director Mika Kaurismäki. 
Follow the festival on our dedicated website: www.euff.com.sg
Watch our festival trailer: https://bit.ly/3gwq6tw
Despite the introduction of stricter event rules in Singapore in the month of May, the Festival successfully screened all films, with several encore screenings.
Full event report:
Read more:
For media enquiries, please contact: 
EUROPEAN UNION IN SINGAPORE 
Deepika Shetty, Press Officer 
E: deepika.shetty@eeas.europa.eu 
PHISH COMMUNICATIONS 
Shirlene Noordin